Introduction
Odisha Food Dishes, the eastern state of India, is known for its rich cultural heritage and vibrant cuisine. The food of Odisha is a perfect reflection of its history, traditions, and geographical diversity. In this blog post, we will take you on a culinary journey through the famous food dishes of Odisha, providing insights into their history, cultural significance, ingredients, preparation techniques, and unique flavors.
History and Cultural Significance of Odisha Cuisine
Odisha cuisine has evolved over centuries, influenced by various dynasties and neighboring regions. The rich history and cultural diversity of Odisha have played a significant role in shaping its cuisine. Food holds immense importance in the Odia culture, with various dishes being associated with rituals, festivals, and celebrations. Traditional cooking techniques like steaming, tempering, and frying are widely employed, and ingredients like rice, coconut, turmeric, and mustard play a prominent role.
Pahala Rasgulla
Originating in the town of Pahala, this iconic sweet is a must-try for any visitor to Odisha. We delve into the history of rasgulla, its unique preparation process using chhena (cottage cheese), and its melt-in-your-mouth texture.
Chhena Poda
A heavenly dessert made from caramelized cottage cheese, Chhena Poda is a delight for sweet lovers. We explore the cultural and regional symbolism attached to this dish, along with its rich flavors and distinctive baking style.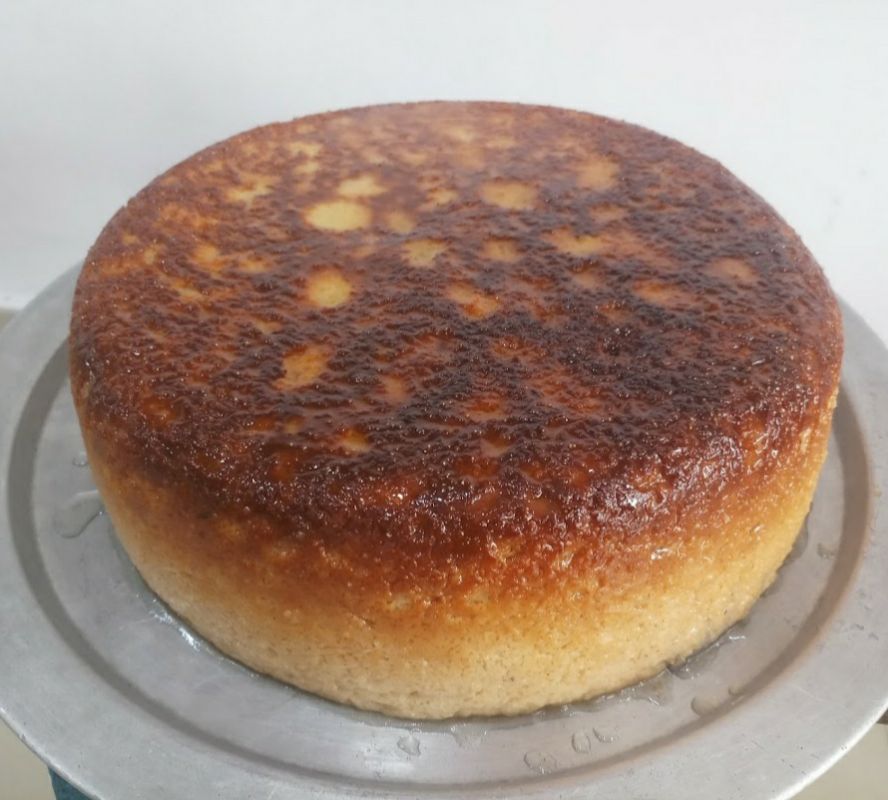 Pakhala
Considered the signature dish of Odisha, Pakhala is a traditional rice preparation that showcases the state's love for fermented food. We delve into the description of Pakhala, its regional variations, health benefits, and cultural significance.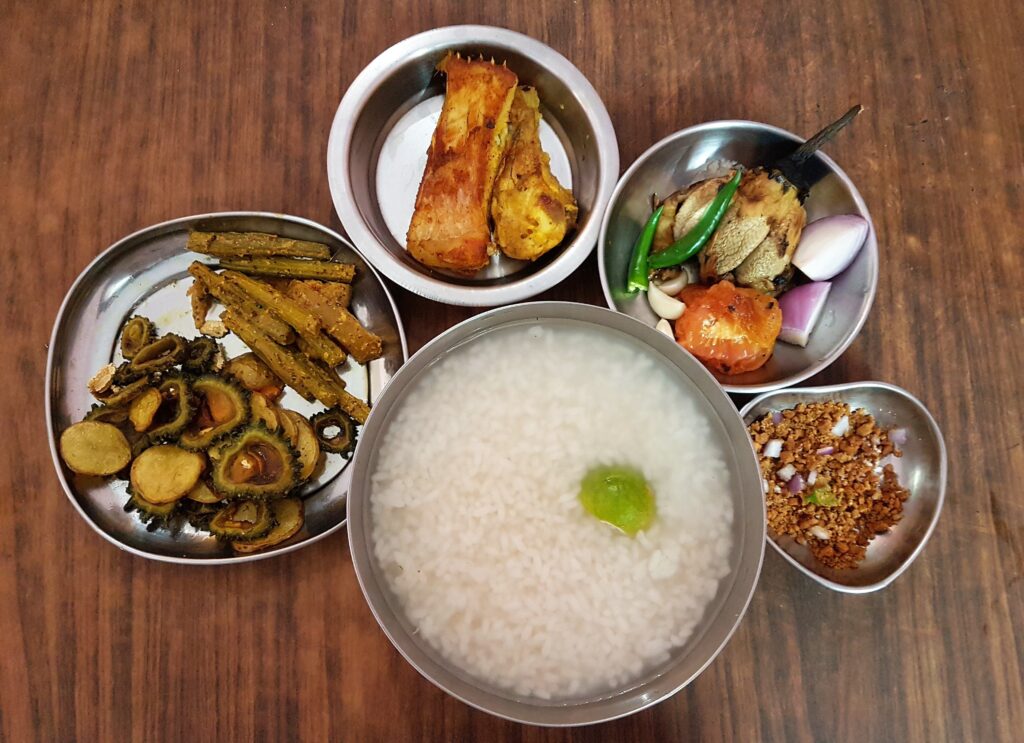 Dahi Baingan
A sumptuous Odia dish combining brinjals (eggplants) with tangy yogurt, Dahi Baingan is a true gastronomic delight. We explore the cooking process, ingredients, and the perfect harmony of flavors in this traditional recipe.
You can read our another post on Guru Purnima in Odisha Celebrations
Chhena Jhili
Get ready to tantalize your taste buds with this traditional sweet dish made from cottage cheese and sugar syrup. We delve into the history and cultural importance of Chhena Jhili, along with its delightful texture and flavor profile.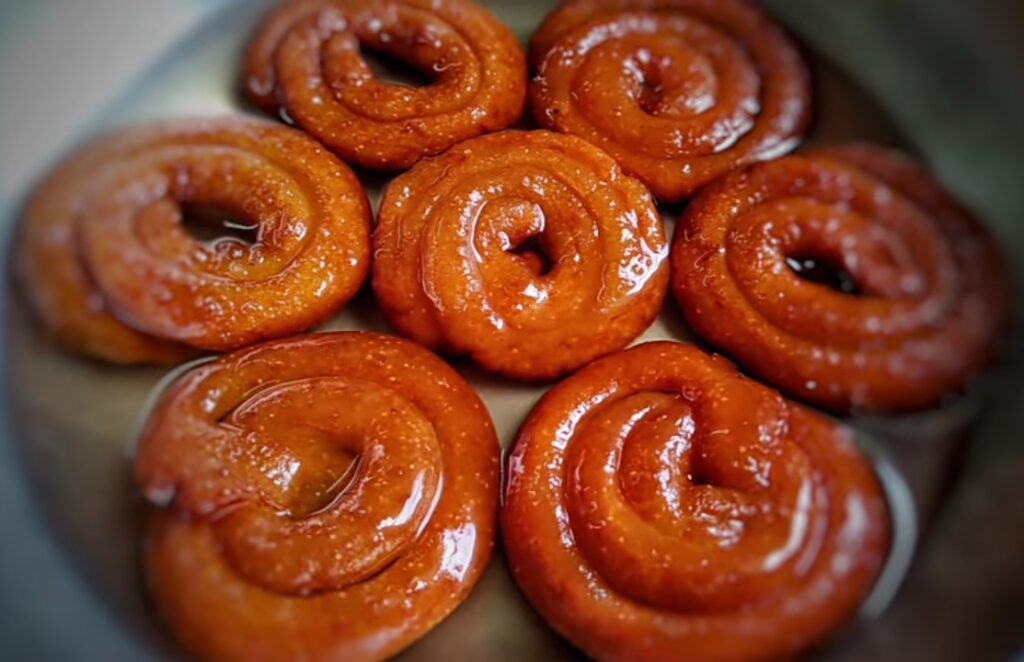 Macha Ghanta
As Odisha is blessed with a long coastline, seafood occupies a significant place in its cuisine. Macha Ghanta, a popular seafood dish, showcases the unique flavors of Odisha. We explore the ingredients, cooking process, regional variations, and its cultural significance.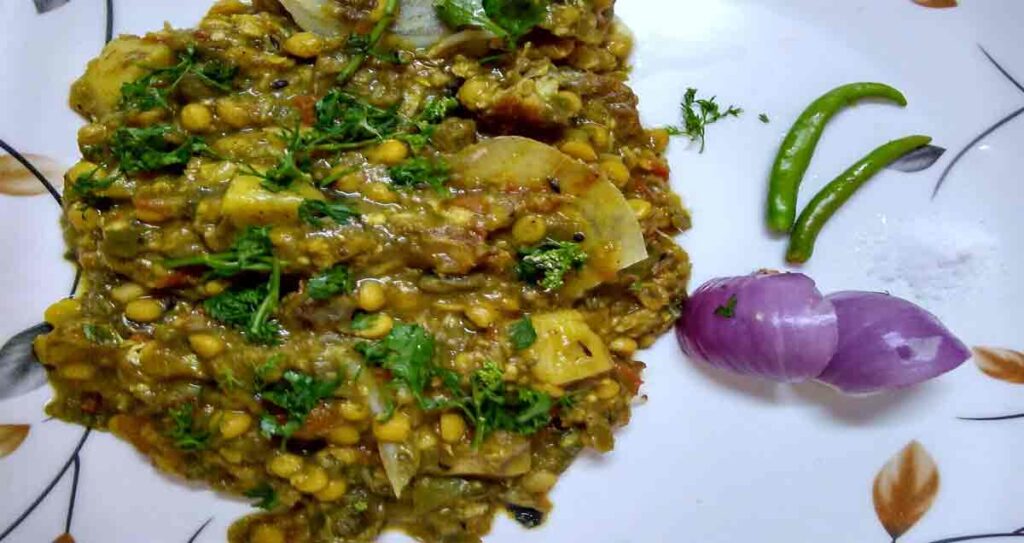 Khicede
A wholesome one-pot meal consisting of rice, lentils, and vegetables, Khicede is a comfort food loved by Odias. We explore the cooking style, spices used, and regional specialties of this nutritious and delicious dish.
Dalma
Dalma, a lentil and vegetable curry, is a staple in Odia households. We delve into the ingredient list, unique spices employed, cooking process, and the cultural importance of this comforting and flavorful dish.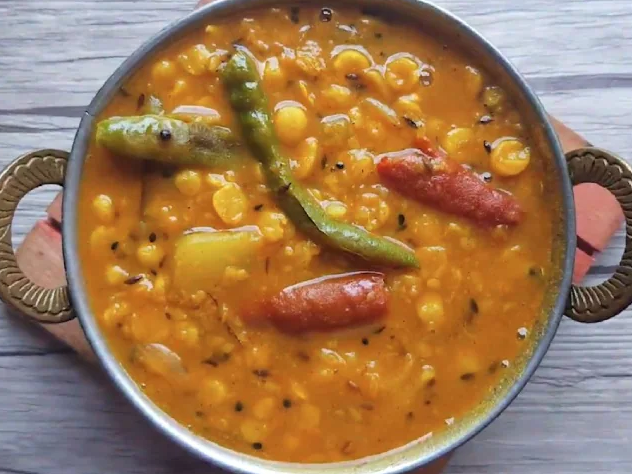 Santula
A light and healthy stir-fried vegetable dish, Santula brings out the flavors of fresh seasonal vegetables. We explore the commonly used vegetables, seasoning, cooking techniques, and the numerous health benefits of this traditional dish.
Chhena Gaja
No discussion of Odisha cuisine is complete without mentioning Chhena Gaja, a famous sweet dish made with cottage cheese. We delve into the description of the dish, its preparation method, festive significance, and its status as an esteemed delicacy.
Lesser-known Odisha Food Dishes
Apart from the famous dishes, Odisha cuisine has several hidden gems that are worth exploring. In this section, we briefly introduce a few lesser-known but delicious dishes and highlight their unique features that set them apart from the mainstream Odisha cuisine.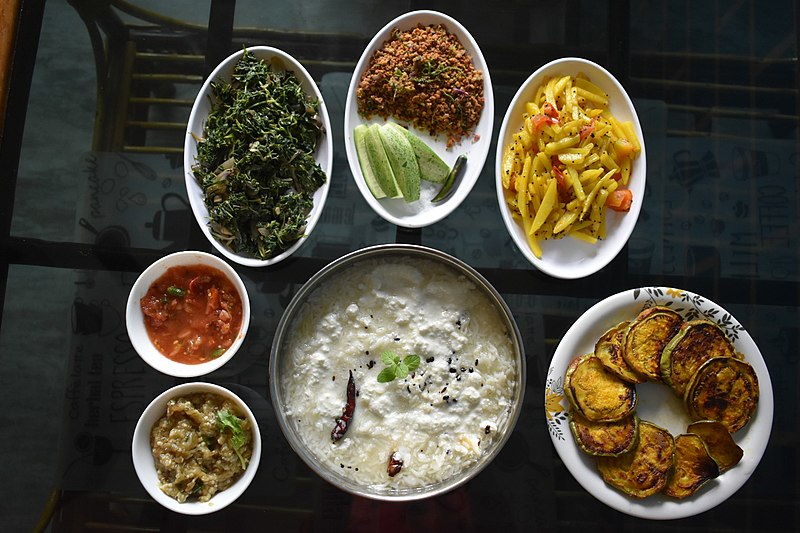 Write A FAQ For To +10 Famous Odisha Food Dishes
What are some famous Odisha food dishes?
Odisha is known for its delicious and unique cuisine. Some of the most famous dishes include Pakhala (fermented rice), Dalma (dal-based vegetable curry), Chhenna Poda (caramelized cottage cheese), Rasabali (flattened cottage cheese in sweet syrup), and Puri- Alu dum (deep-fried bread with potato curry).
What is Pakhala?
Pakhala is a traditional Odia dish made with fermented rice. It is usually served with curd, green chili, and different types of side dishes like fried fish, roasted vegetables, and pickles. It is a popular and refreshing summer dish in Odisha.
What is Dalma?
Dalma is a traditional dal-based vegetable curry from Odisha. It is made by cooking lentils with assorted vegetables such as pumpkin, brinjal, papaya, and tomatoes. It is seasoned with mustard oil and flavored with aromatic spices. It is typically served with rice.
What is Chhenna Poda?
Chhenna Poda is a famous sweet dish from Odisha. It is made by baking caramelized cottage cheese with dry fruits, cardamom, and sugar until it acquires a brownish texture. It is usually served as a dessert and is a favorite among locals and tourists alike.
What is Rasabali?
Rasabali is a popular sweet dish from Odisha. It is made with flattened cottage cheese or chenna, which is deep-fried until golden brown and then soaked in sweetened thickened milk. It is garnished with saffron strands and nuts, making it a rich and indulgent dessert.
What is Puri- Alu dum?
Puri-Alu dum is a classic combination of deep-fried bread and spiced potato curry. Puri is a fluffy, deep-fried Indian bread made from wheat flour, while Alu dum is a flavorful potato curry cooked with spices, onion, tomato, and ginger-garlic paste. It is a popular street food and a must-try dish in Odisha.
Are there any famous seafood dishes in Odisha?
Yes, Odisha has a rich coastal region, making seafood an integral part of its cuisine. Some famous seafood dishes include Chingudi Jhola (spicy prawn curry), Maccha Besara (fish cooked with mustard paste), and Crab Kalia (spicy crab curry), among others.
Is Odisha known for any street food specialties?
Yes, Odisha offers a range of delicious street food options. Some popular street foods include Bara Ghuguni (vada with chickpea curry), Dahi Vada (lentil fritters soaked in yogurt), Aloo Chop (spiced potato fritters), and Gupchup (pani puri with different fillings).
What are some famous desserts in Odisha?
Apart from Chhenna Poda and Rasabali, Odisha also offers other delightful desserts. Some notable ones include Chhenna Gaja (fried cottage cheese dumplings dipped in sugar syrup), Khira Gaintha (rice flour dumplings in sweetened condensed milk), and Kheer Sagar (sweetened milk with flattened rice flakes).
Can you recommend any vegetarian Odisha food dishes?
Certainly! Odisha has a variety of vegetarian dishes that are worth trying. Along with Dalma, some popular vegetarian options include Baingan Bhaja (fried eggplant), Ghanta Tarkari (mixed vegetable curry), and Santula (a medley of vegetables cooked in mustard oil and panch phoron spices).
Conclusion
Odisha cuisine is a treasure trove of flavors and culinary traditions. Through this blog post, we have highlighted 10+ famous food dishes that represent the essence of Odisha's rich culinary heritage. We encourage you to try out these dishes and delve deeper into Odisha's vibrant food culture. With every bite, you will discover the unique flavors and stories that make Odisha cuisine truly special. So, come and explore the diverse and delicious world of Odisha cuisine!