Introduction to Raksha Bandhan
Raksha Bandhan is one of the most revered festivals celebrated in India and among the Indian diaspora worldwide. The festival holds immense significance as it commemorates the bond between brothers and sisters. Raksha Bandhan, which translates to "the bond of protection," is a beautiful celebration of love, affection, and the promise of lifelong security.
Historically, Raksha Bandhan has roots in ancient Indian mythology and folklore. It is believed that in the ancient kingdom of Chittor, the queen of Mewar, Rani Karnavati, sent a Rakhi to the Mughal emperor, Humayun, seeking his help and protection from an impending invasion. Touched by her gesture, Humayun immediately sent his troops to defend her kingdom. This legend is often retold to highlight the significance of the Rakhi as a symbol of protection.
Traditional Celebrations of Raksha Bandhan
The central ritual of Raksha Bandhan involves the sister tying a sacred thread known as Rakhi around her brother's wrist. This act symbolizes the sister's love, prayers for her brother's well-being, and his promise to protect her throughout her life. The brother then offers gifts and sweets to his sister, as a gesture of his love and appreciation.
Apart from the tying of the Rakhi, Raksha Bandhan is also an occasion for families to come together and celebrate. It provides an opportunity for siblings to strengthen their bonds and reminisce about childhood memories. Gifts, both big and small, are exchanged as a token of love. The celebrations often include traditional rituals, prayers, and feasts shared amongst family members.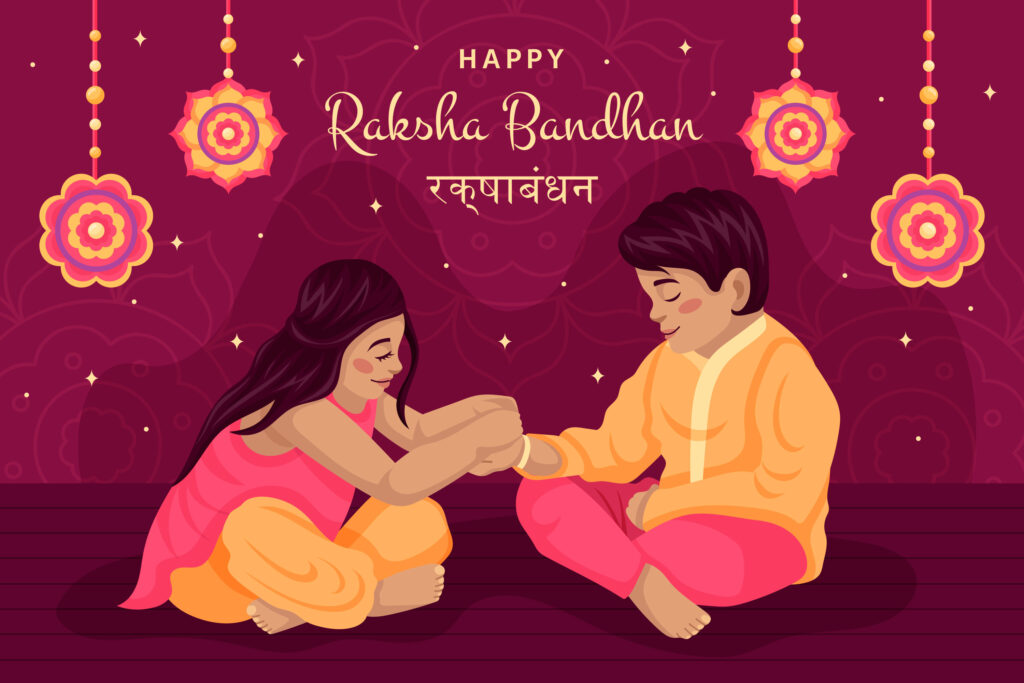 Unique Raksha Bandhan Customs Across Different Regions
While Raksha Bandhan is celebrated across India, its customs and traditions vary from region to region. In Punjab, for example, sisters tie a Rakhi around the wrist of their brothers and also offer them coins as a symbol of prosperity. In Gujarat, sisters tie Rakhi to their brothers and feed them traditional sweets like Mithai. In Maharashtra, the festival is called Narali Purnima and is celebrated by tying Rakhis to coconut trees near the seashore.
There are also interesting customs observed in different countries. In Nepal, Raksha Bandhan is celebrated as "Rakhi Purnima," where sisters tie sacred threads around the wrists of their brothers and pray for their happiness and well-being. In Mauritius, both Hindus and Muslims celebrate Raksha Bandhan as a symbol of brotherhood and respect.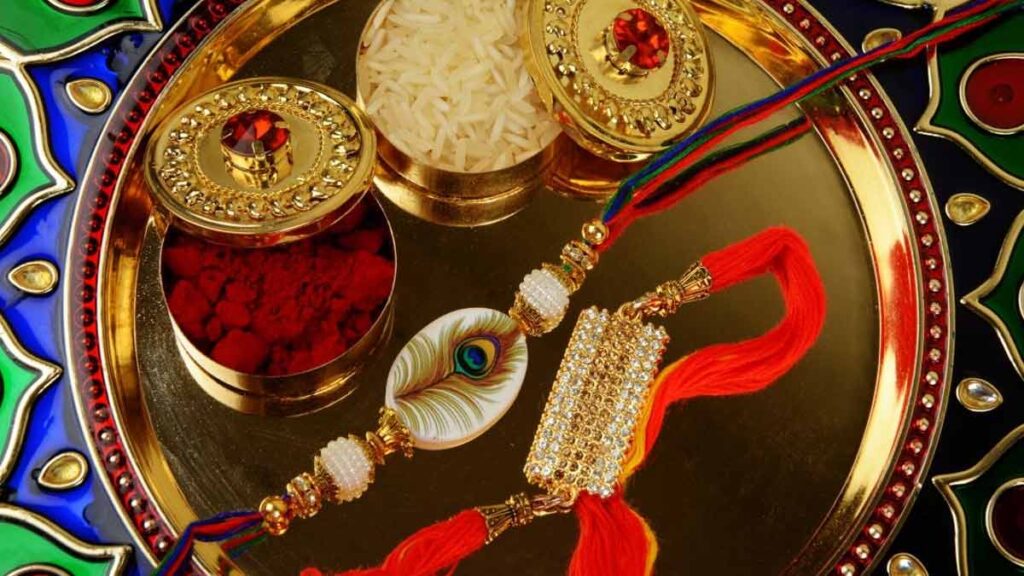 Raksha Bandhan in the Modern Era
With the advent of technology, Raksha Bandhan celebrations have also adapted to the changing times. Online Rakhi shopping and virtual celebrations have become increasingly popular, allowing siblings to participate in the festivities regardless of their geographical location. Virtual Rakhi ceremonies and video calls have brought families closer, even when they are physically apart.
To add a personal touch to the festival, many people have also started making DIY Rakhis using various materials like fabric, beads, and threads. These handmade Rakhis not only showcase creativity but also hold sentimental value as they are made with love. Additionally, innovative gifting options like personalized photo frames, engraved jewelry, or custom-made hampers have gained popularity, allowing siblings to express their love in unique ways.
Even during the COVID-19 pandemic, Raksha Bandhan celebrations continued. Families found creative ways to uphold traditions while ensuring safety. Drive-by Rakhi exchanges, virtual family gatherings, and doorstep deliveries of sweets and gifts became the new norm.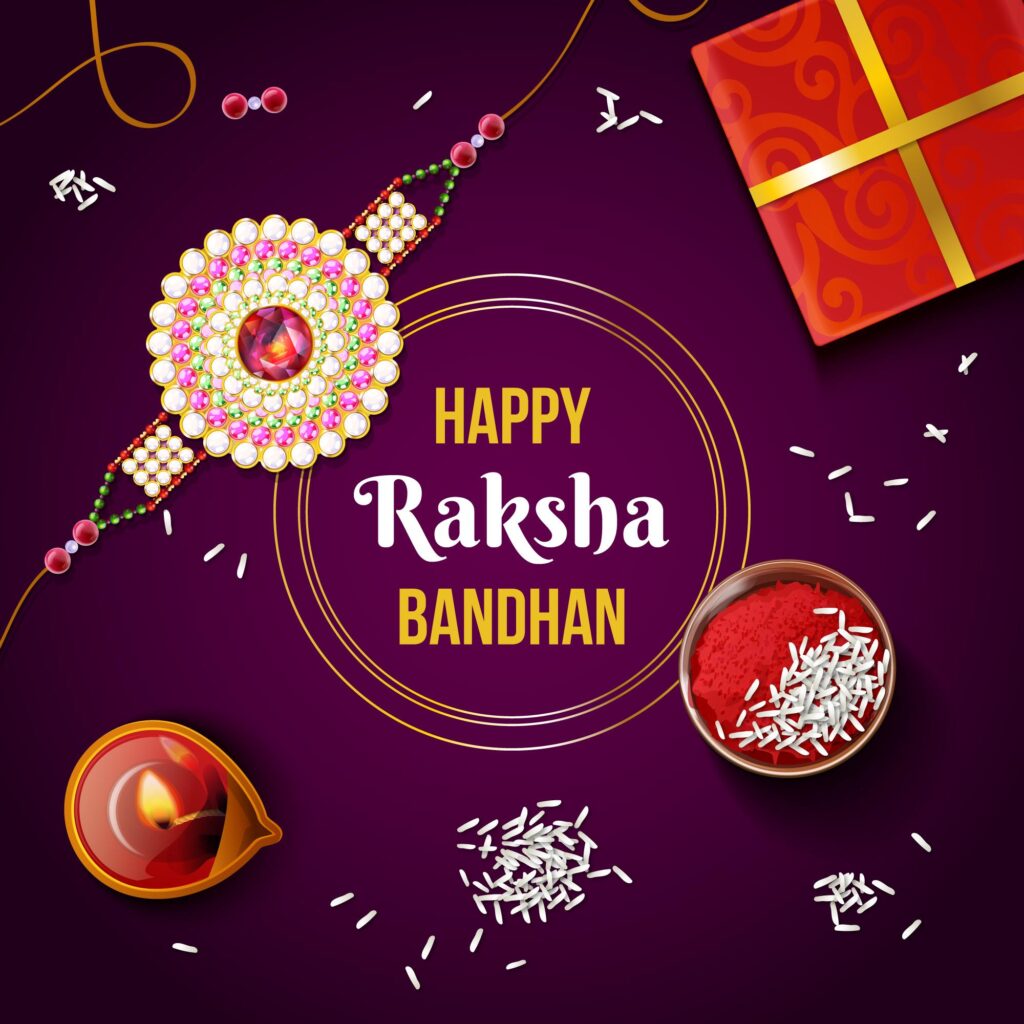 Exploring Raksha Bandhan Beyond Biological Siblings
While Raksha Bandhan primarily celebrates the bond between brothers and sisters, the festival goes beyond biological relationships. Many people also tie Rakhis to their cousins, friends, or even adopted siblings, emphasizing the broader meaning of Raksha Bandhan as a celebration of love, care, and protection.
Heartwarming stories of people tying Rakhis to those in need or celebrating Raksha Bandhan with individuals who have had a significant impact in their lives further emphasize the festival's essence. These stories highlight the notion that Raksha Bandhan is not limited to biological ties, but extends to anyone who holds a special place in one's heart.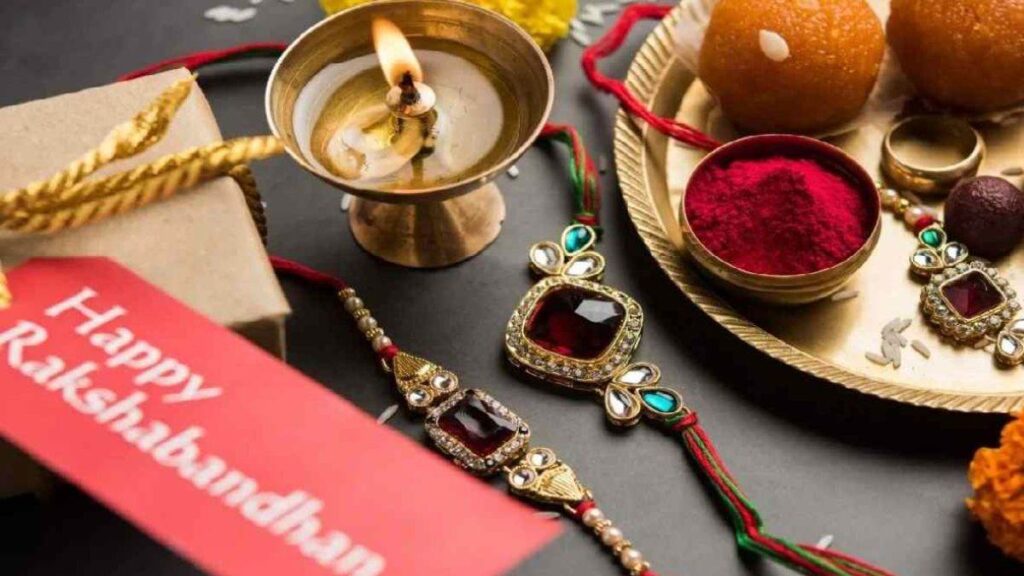 The Essence of Raksha Bandhan: Love, Protection, and Mutual Respect
At its core, Raksha Bandhan signifies the special bond between brothers and sisters. It emphasizes the values of love, protection, and mutual respect, which are essential in nurturing any relationship. The festival serves as a reminder of the unbreakable connection between siblings and the responsibility they hold towards each other.
Raksha Bandhan teaches us valuable lessons about the importance of commitment, support, and unconditional love. It is an opportunity to reflect on the qualities that make a strong, lasting bond and to appreciate the role siblings play in each other's lives.
You can read our another post on Children's Day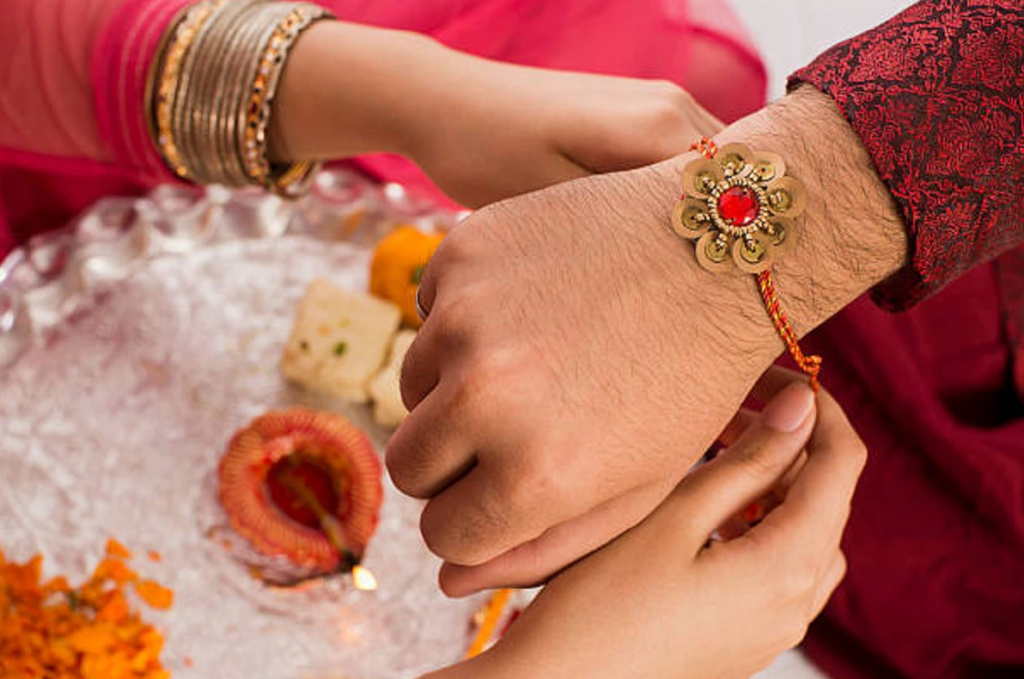 Raksha Bandhan Traditions Around the World
While Raksha Bandhan is a unique Indian festival, similar festivities celebrating sibling relationships can be found in other cultures globally. In Spain, for example, there is the festival of "Dia de San Jordi," where brothers and sisters exchange roses and books as tokens of love. In Japan, the festival of "Hachigatsu no Kyoodjitsu" celebrates the bond between siblings with gifts and family gatherings.
Comparative analysis of these sibling festivals can shed light on the universal need for expressing love and gratitude towards siblings, regardless of cultural backgrounds.
Memorable Raksha Bandhan Gift Ideas
The exchange of gifts is an integral part of Raksha Bandhan celebrations. Sisters often receive gifts from their brothers as a symbol of their love and appreciation. Thoughtful presents such as personalized jewelry, gadgets, books, or experiences can convey the depth of affection and make the occasion even more memorable.
On the other hand, brothers can also surprise their sisters with unique and meaningful gifts. It could be anything from personalized artwork to a spa voucher, tailored to their sister's preferences and interests. Personalized gifts, in particular, hold sentimental value and carry the essence of the festival.
Raksha Bandhan Recipes: Delicious Sweets and Savories
No Indian festival is complete without mouthwatering sweets and savories. Raksha Bandhan is no exception. Traditional sweets like laddoos, barfis, and rasgullas are prepared with love and shared among family members. Each region also has its signature dishes associated with Raksha Bandhan, adding to the festive flavors.
Additionally, easy-to-make recipes can be explored for those who prefer homemade celebrations. Recipes such as homemade chocolates, flavored dry fruits, or fusion desserts can add a modern twist to traditional festivities.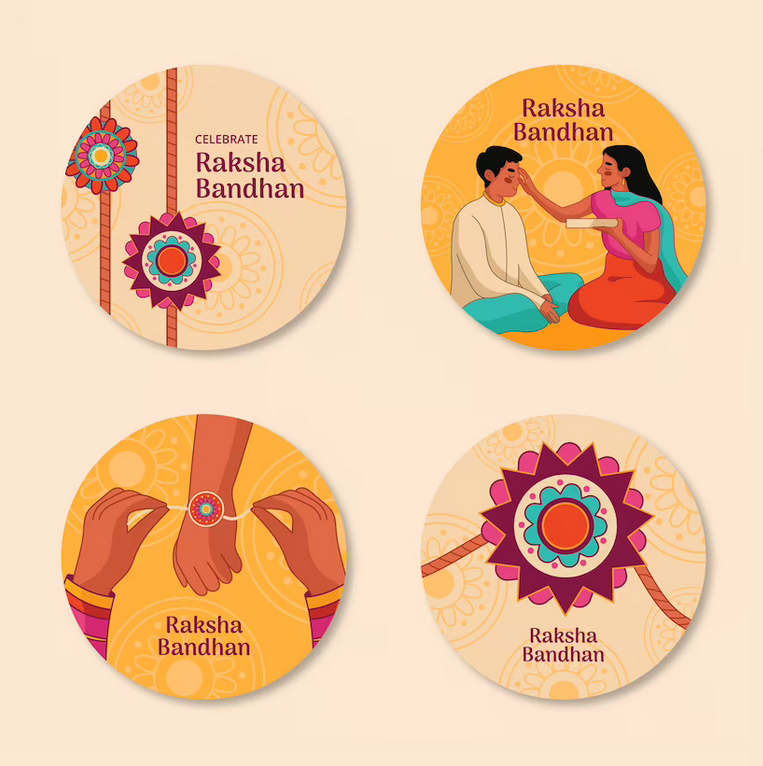 Write a FAQ For Raksha Bandhan Celebration
What is RakshaBandhan?
RakshaBandhan is a traditional Indian festival celebrated to honor the bond between brothers and sisters. It signifies the sister's love and affection towards her brother, and the brother's vow to protect her.
When is RakshaBandhan celebrated?
RakshaBandhan is usually celebrated in the month of August on the full moon day, also known as Shravan Poornima.
How is RakshaBandhan celebrated?
On this day, sisters tie a sacred thread called Rakhi on their brothers' wrists, and in return, brothers give gifts and promise to protect their sisters. The day is also marked by family gatherings, feasts, and exchanging sweets.
What is the significance of RakshaBandhan?
RakshaBandhan symbolizes the strong bond between siblings, where sisters pray for their brothers' well-being, and brothers promise to support and protect their sisters. It promotes love, care, and strengthening of family ties.
Can RakshaBandhan be celebrated only between brothers and sisters?
While RakshaBandhan primarily celebrates the bond between brothers and sisters, it is not limited to them. The festival can also be celebrated between siblings, cousins, or even close friends.
Are there any traditional rituals associated with RakshaBandhan?
Yes, along with tying the Rakhi, sisters perform aarti (a ritual of waving a lamp) for their brothers, apply a tilak (vermillion mark) on their forehead, and pray for their well-being. Brothers, in return, usually give gifts or money to their sisters.
Can RakshaBandhan be celebrated if siblings are geographically distant?
Yes, even if siblings are not physically together, RakshaBandhan can still be celebrated. Sisters can send Rakhi by mail, or with the advancement of technology, they can also send virtual Rakhi. Brothers can reciprocate with gifts or even plan a video call to celebrate the occasion together.
Are there any specific traditions or customs associated with RakshaBandhan in different regions of India?
Yes, RakshaBandhan may have some regional customs and traditions. For example, in some parts of India, sisters tie a Rakhi on the wrists of priests or gods in temples, and in certain regions, brothers exchange gifts with their sisters-in-law on this occasion.
What are some popular gifts exchanged during RakshaBandhan?
Some common gifts given during RakshaBandhan include clothing, personalized items, jewelry, sweets, or even cash. However, the choice of gift depends on the individual preferences and the relationship between siblings.
How can I make RakshaBandhan special for my sibling?
You can make RakshaBandhan special by spending quality time with your sibling, preparing their favorite dishes, or taking them out for a fun activity. Personalized gifts or hand-made cards can also add a special touch to the celebration. Ultimately, it is the thought and love behind the gesture that make RakshaBandhan truly special.
Conclusion
Raksha Bandhan is a joyous festival that celebrates love, protection, and the unbreakable bond between siblings. It is a time to cherish and strengthen family ties, while also reflecting on the values that Raksha Bandhan promotes.
By adapting to the changing times and incorporating personal touches, Raksha Bandhan remains a meaningful celebration in the modern era. Whether through virtual celebrations, DIY Rakhis, or thoughtful gifts, siblings continue to express their love and gratitude in unique ways.
Let us cherish the essence of Raksha Bandhan, not just on the day of the festival, but throughout the year. May the festival inspire us to nurture and protect the relationships we value, and may it bring joy, love, and togetherness to every brother and sister celebrating around the world.