Introduction
World Nature Conservation Day, observed annually on July 28th, aims to highlight the importance of conserving and preserving nature. Odisha, known for its abundant natural beauty and rich biodiversity, plays a crucial role in promoting wildlife conservation and sustainable development. In this article, we will explore how World Nature Conservation Day is celebrated in Odisha and discuss the significance of safeguarding the state's natural heritage.
Raising Awareness
One of the primary objectives of celebrating World Nature Conservation Day in Odisha is to raise awareness about the environmental issues faced by the state. Numerous awareness campaigns are organized across the state to educate the public about the importance of conserving wildlife, forests, and natural resources. These campaigns involve interactive sessions, seminars, workshops, and nature walks, wherein experts share their knowledge on biodiversity conservation and sustainable living practices.
Promoting Eco-Tourism
Odisha is home to several national parks, wildlife sanctuaries, and eco-tourism spots. On World Nature Conservation Day, the emphasis is laid on promoting eco-tourism activities that help protect these natural habitats. Events such as bird-watching excursions, nature photography competitions, and trekking expeditions are organized to encourage people to explore and appreciate the state's diverse flora and fauna.
Tree Plantation Drives
Planting trees is an effective way to combat deforestation and mitigate the adverse effects of climate change. On World Nature Conservation Day, massive tree plantation drives are conducted in different parts of Odisha. Government bodies, non-profit organizations, and local communities come together to plant saplings, creating green corridors, and rejuvenating degraded forests. These drives contribute to increasing the state's forest cover and restoring the balance of the ecosystem.
You can read our another post on Diwali in Odisha Celebrating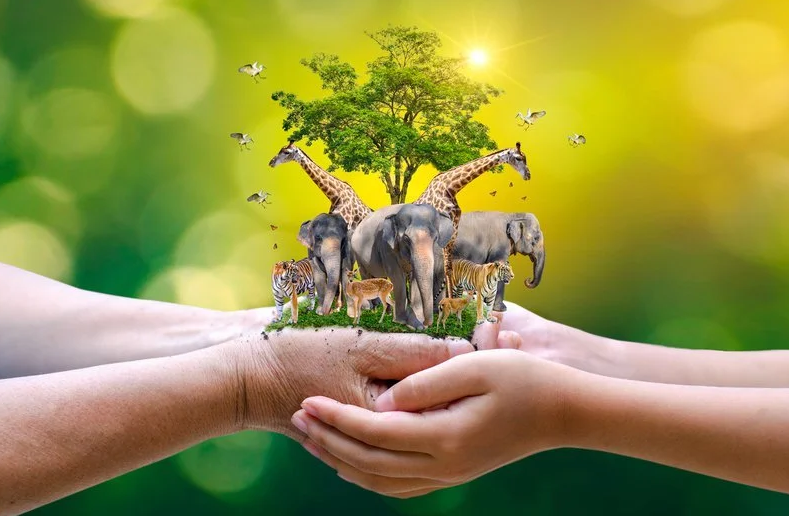 Engaging Communities
The involvement of local communities is essential in any successful conservation effort. In Odisha, community-based conservation initiatives are initiated on World Nature Conservation Day. These initiatives focus on sensitizing communities residing near forest areas about the significance of protecting wildlife habitats and promoting sustainable practices. Activities such as tribal dance performances, cultural programs, and exhibitions are held to celebrate the unique relationship between nature and the indigenous tribes of Odisha.
Waste Management and Awareness Programs
Proper waste management is crucial for preventing pollution and safeguarding the environment. On World Nature Conservation Day, Odisha organizes various waste management and awareness programs. These programs educate individuals, schools, and communities about the importance of waste segregation, recycling, and reducing plastic usage. Clean-up drives are also conducted to remove litter from beaches, parks, and other natural sites.
Wildlife Conservation Efforts
Odisha is renowned for its rich wildlife diversity, housing several endangered species. On World Nature Conservation Day, special attention is given to the preservation of rare and vulnerable wildlife species found within the state. Rescued animals are often released back into their natural habitats, and rehabilitation centers organize educational tours to create awareness about wildlife conservation. Renowned wildlife experts are invited to deliver lectures and share their experiences, inspiring individuals to actively participate in wildlife conservation efforts.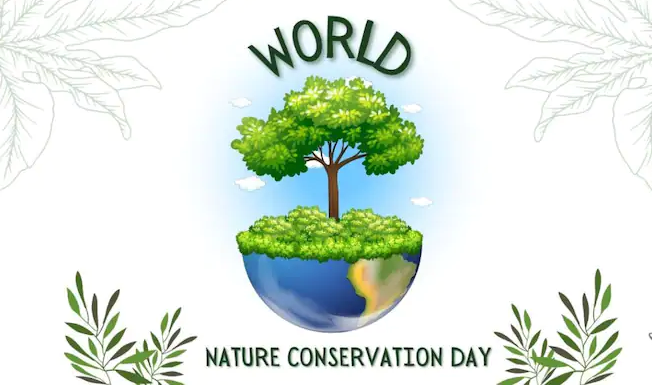 Write A FAQ For World Nature Conservation Day
What is the significance of celebrating World Nature Conservation Day in Odisha?
Celebrating World Nature Conservation Day in Odisha helps raise awareness about environmental issues, promotes eco-tourism, engages communities, ensures proper waste management, and focuses on wildlife conservation.
How can individuals participate in World Nature Conservation Day activities in Odisha?
Individuals can participate by attending awareness campaigns, volunteering for tree plantation drives, joining eco-tourism activities, and supporting community-based conservation initiatives.
What role do local communities play in nature conservation in Odisha?
Local communities play an essential role in conserving nature in Odisha. They contribute by protecting wildlife habitats, promoting sustainable practices, and preserving the state's cultural heritage.
What can individuals do to contribute to nature conservation beyond World Nature Conservation Day?
Individuals can contribute by adopting sustainable living practices, reducing their carbon footprint, supporting wildlife conservation organizations, volunteering for tree plantation drives, and promoting awareness about environmental issues.
Conclusion
World Nature Conservation Day in Odisha serves as a platform to emphasize the importance of preserving the state's rich biodiversity and promoting sustainable living practices. Through various activities and initiatives, Odisha showcases its commitment to safeguarding nature and raises awareness among people about their responsibility towards the environment. By actively participating in such events, individuals can contribute to the conservation of nature beyond a single day and create a lasting impact.