Introduction
Odisha, a state in eastern India, is renowned for its rich cultural heritage, and at the heart of its cultural tapestry lies its magnificent architecture. The architecture of Odisha reflects the state's glorious history, religious beliefs, and artistic prowess. From intricately carved temples to ancient Buddhist caves and splendid forts, Odisha's architectural wonders continue to awe and inspire. In this blog post, we will delve into the architectural heritage of Odisha, highlighting its temples, Buddhist monuments, forts, palaces, and traditional rural architecture.
Temples of Odisha
A significant part of Odisha's architectural legacy lies in its splendid temples. The state is known for its unique temple styles, including the Kalinga style, Rekha Deula style, and Pidha Deula style. These architectural styles are characterized by intricate carvings, towering spires, and elaborate stone sculptures. Iconic temples like the Jagannath Temple in Puri, Lingaraja Temple in Bhubaneswar, and Sun Temple in Konark showcase the epitome of Odisha's temple architecture.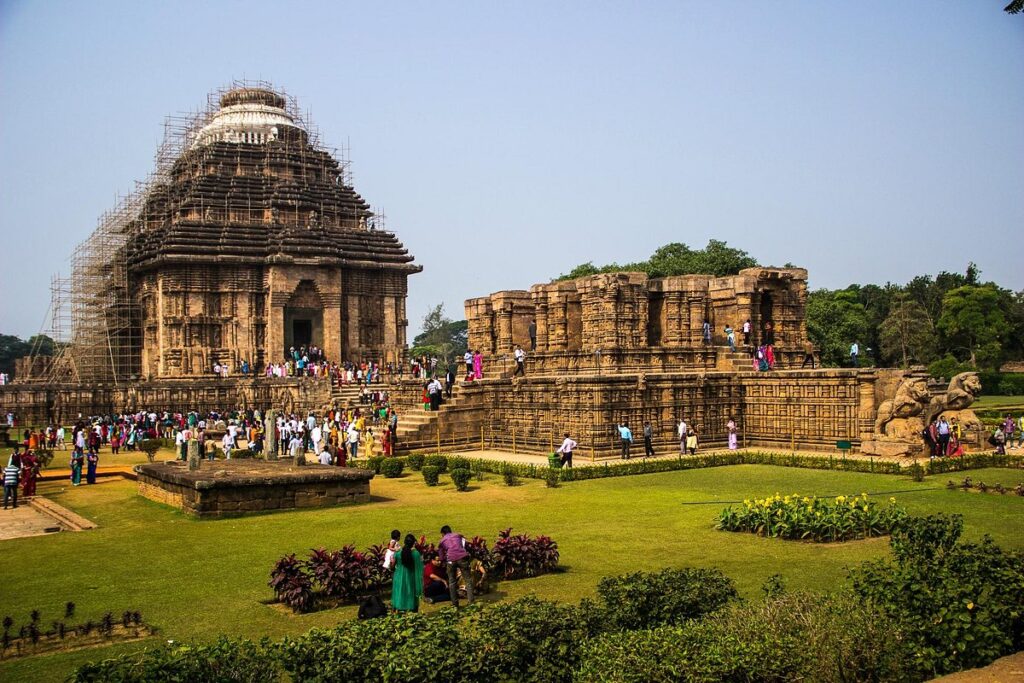 Buddhist Monuments and Caves
Odisha also boasts a rich Buddhist heritage, evident through its ancient Buddhist monuments and caves. Sites like Ratnagiri, Udayagiri and Khandagiri Caves, and Lalitgiri offer glimpses into the history and architectural excellence of Buddhism in the region. These monuments exhibit unique architectural features, influenced by both indigenous elements and external influences, making them of immense historical and cultural significance.
Forts and Palaces
The architectural heritage of Odisha extends beyond temples and Buddhist monuments. The state is home to several historical forts and palaces, each with its own story to tell. Barabati Fort in Cuttack, Sisupalgarh Fort near Bhubaneswar, and Chudanga Palace in Nuapatna stand as testimony to Odisha's strategic importance and the architectural brilliance of the bygone eras. These structures represent the fusion of defensive and aesthetic elements, providing insights into the military and cultural history of Odisha.
You can read our another post on Ratha Jatra in Odisha : The Grand Chariot Festival Celebrating Lord Jagannath's Divine Journey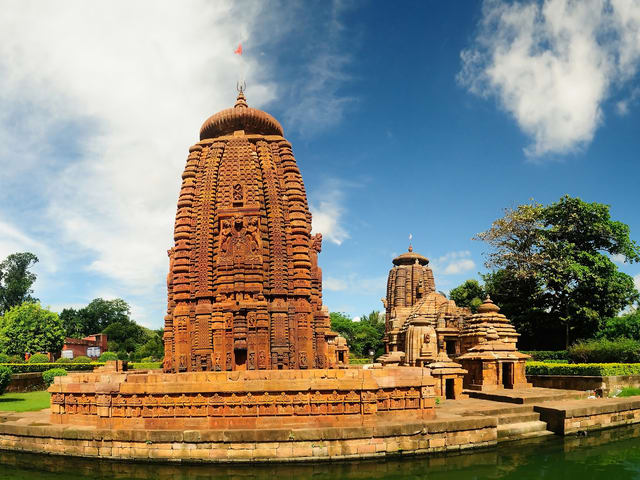 Traditional Odia Architecture in Villages
While grand temples, monuments, and forts dominate the architectural narrative of Odisha, the traditional architecture of its villages holds its own charm. With unique elements like Pattachitra artwork and Pipli craftsmanship, the rural architecture reflects the simplicity, harmony, and close bond with nature. Preserving and promoting this rural architectural heritage is crucial for sustaining the rich cultural fabric of Odisha.
Influence of Odisha's Architecture on Contemporary Design
Odisha's architectural legacy continues to inspire modern architects and designers. Contemporary structures, both in Odisha and beyond, often draw inspiration from the state's architectural principles. By incorporating elements like intricate carvings, sustainable materials, and eco-friendly design concepts, architects pay homage to Odisha's rich heritage. This influence has led to the emergence of unique and aesthetically pleasing structures that blend tradition with innovation.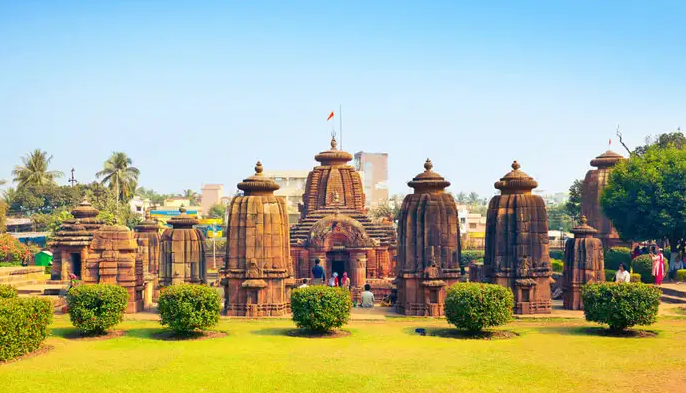 Write A FAQ For Architecture of Odisha
What is the architecture of Odisha known for?
The architecture of Odisha is primarily known for its magnificent temples, which showcase exquisite craftsmanship and intricate carvings. These temples are built in the Kalinga style and are dedicated to various Hindu deities.
Which are the most famous temple complexes in Odisha?
The most famous temple complexes in Odisha are the famous Jagannath Temple in Puri, the Sun Temple in Konark, and the Lingaraja Temple in Bhubaneswar. These temples are not only architectural marvels but also important pilgrimage sites.
What are the distinctive features of Odisha's temple architecture?
Odisha's temple architecture is characterized by its unique style and architectural elements. One of the distinctive features is the presence of a tower (shikhara), which is often pyramid-like and adorned with intricate sculptures. The temple complexes also include other structures like assembly halls (mandapas), sanctums (garbha griha), and pillared halls (jagamohana).
Are there any non-religious buildings that showcase Odisha's architecture?
While temples are the prominent examples of Odisha's architecture, there are several non-religious structures that showcase the same style. For instance, the Udayagiri and Khandagiri caves, which were used as residential complexes for Jain monks, exhibit beautiful carvings and rock-cut architecture.
Are there any contemporary architectural influences in Odisha?
While the traditional temple architecture remains prevalent in Odisha, there have been contemporary influences in the state's architecture as well. Modern buildings in cities like Bhubaneswar feature a blend of traditional elements with contemporary designs, reflecting the fusion of past and present architectural practices.
Conclusion
The architectural heritage of Odisha stands as a testament to the state's glorious history, artistic achievements, and cultural richness. The temples, Buddhist monuments, forts, palaces, and traditional village architecture all contribute to the diverse architectural landscape of Odisha. It is our responsibility to preserve and promote these treasures, ensuring that future generations can appreciate and learn from the architectural wonders of Odisha. So, let us embark on a journey to explore the architectural heritage of Odisha and marvel at the magnificence that unfolds before our eyes.