Beniadhus Waterfall
Travel Destinations in Nuapada District Our first stop on this adventure is Beniadhus Waterfall, a mesmerizing cascade of water amidst lush green forests. The waterfall's picturesque beauty and serene surroundings make it a must-visit spot for nature enthusiasts and photographers alike. Visitors can take a dip in the clear waters or simply revel in the tranquil ambiance.
Godhas Waterfall
Next up is the captivating Godhas Waterfall, known for its pristine beauty and soothing ambience. Surrounded by dense forests and verdant hills, this waterfall offers a breathtaking vista that will leave you in awe. Capture the perfect Instagram-worthy shot or immerse yourself in the cool, refreshing waters for a rejuvenating experience.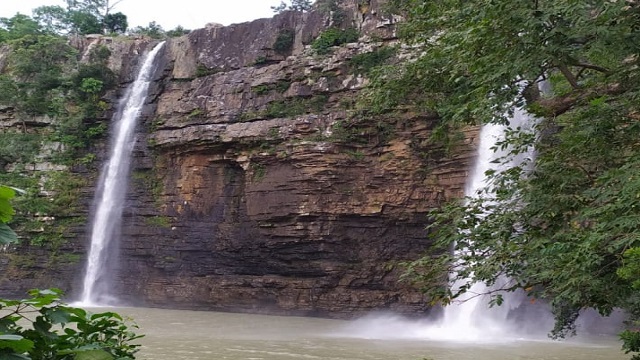 Pataleswar Shiva Temple
Immerse yourself in history as we visit the ancient Pataleswar Shiva Temple. This architectural marvel dates back several centuries and is dedicated to Lord Shiva. The temple's intricate carvings and ornately designed pillars provide a glimpse into the rich cultural heritage of the region. Don't miss the annual Mahashivaratri festival when the temple comes alive with fervor and devotion.
Tikhali Dam
A visit to the Tikhali Dam promises a tranquil retreat amidst nature's bounty. This reservoir, constructed across the Tikhali River, offers a breathtaking backdrop of the sprawling landscape. Enjoy a leisurely boat ride, go fishing, or simply soak in the tranquility while witnessing a stunning sunset by the dam.
Yogeswar Temple
Delve into spirituality as we visit the revered Yogeswar Temple. Dedicated to Lord Shiva, this ancient temple is believed to possess spiritual energy that instils peace and solace in its devotees. The temple's serene surroundings and architectural grandeur make it a must-visit for history buffs and devotees seeking divine blessings.
More: Wanted to download Odishashop.com visit here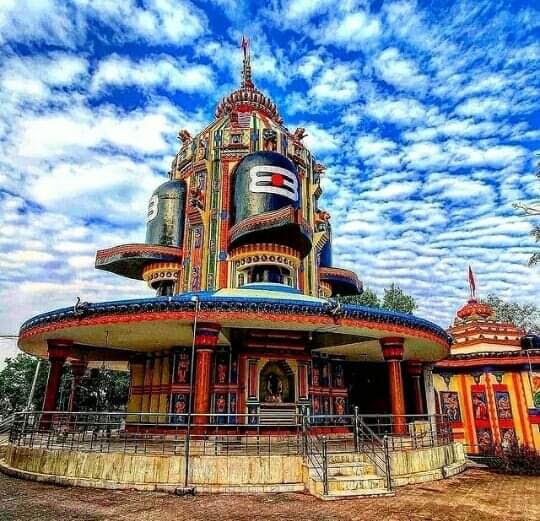 Write a FAQ For Exploring the Hidden Gems: Travel Destinations in Nuapada District
How do I reach Nuapada district?
Nuapada district is well-connected by roadways. The nearest major railway station is in Khariar Road, which is roughly 45 kilometers away from Nuapada. The nearest airport is Swami Vivekananda Airport in Raipur, Chhattisgarh, located approximately 205 kilometers away.
When is the best time to visit these destinations in Nuapada district?
he ideal time to visit Nuapada district is during the winter season, which lasts from October to February. The pleasant weather allows for comfortable exploration of the various attractions.
Are there any accommodation options in Nuapada district?
Nuapada offers a range of accommodation options, including hotels, resorts, guesthouses, and budget-friendly lodges. Some popular choices include Hotel Gandharva Deluxe, Manishwari Palace, and Hotel Konark. It is advisable to make reservations in advance, especially during the peak tourist season.
Are there any other prominent attractions in Nuapada district?
Besides the destinations mentioned in this blog, Nuapada district also boasts other notable attractions such as South Kaliakai Waterfall, Rajendra Sagara Dam, and Indravati National Park.
Is it safe to visit Nuapada district?
Nuapada district is considered safe for tourists. However, it is always recommended to take necessary precautions and maintain basic safety measures while traveling.
Conclusion
Nuapada district, with its awe-inspiring waterfalls, ancient temples, and serene landscapes is a hidden gem waiting to be explored. Whether you seek tranquility, adventure, or cultural immersion, these top 20 destinations in Nuapada offer an enriching travel experience. So plan your journey, pack your bags, and get ready to embark on a mesmerizing adventure in this offbeat travel destination. Happy traveling!