Introduction
Nestled in the heart of Odisha, India, the Mayurbhanj district is a true paradise for nature lovers and history enthusiasts. This lesser-known district is brimming with picturesque landscapes, ancient temples, and captivating wildlife, making it an ideal destination for a serene getaway. In this travel blog, we will explore the top 20 travel destinations in Mayurbhanj, including Similipal, Barehipani Waterfall, Maa Ambika Temple, Ramtirtha Temple, Jwalamukhi Temple, and Khiching.
Similipal
Situated in the heart of Mayurbhanj, Similipal is a stunning national park known for its rich biodiversity. With lush green forests, gushing streams, and numerous waterfalls, Similipal is a haven for wildlife enthusiasts. Visit this park to catch glimpses of tigers, elephants, leopards, and over 230 bird species.
Barehipani Waterfall
Located within Similipal National Park, Barehipani Waterfall stands tall at an impressive height of 399 meters, making it one of the highest waterfalls in India. Witnessing the cascading water from the viewpoint amid dense forests is a mesmerizing experience.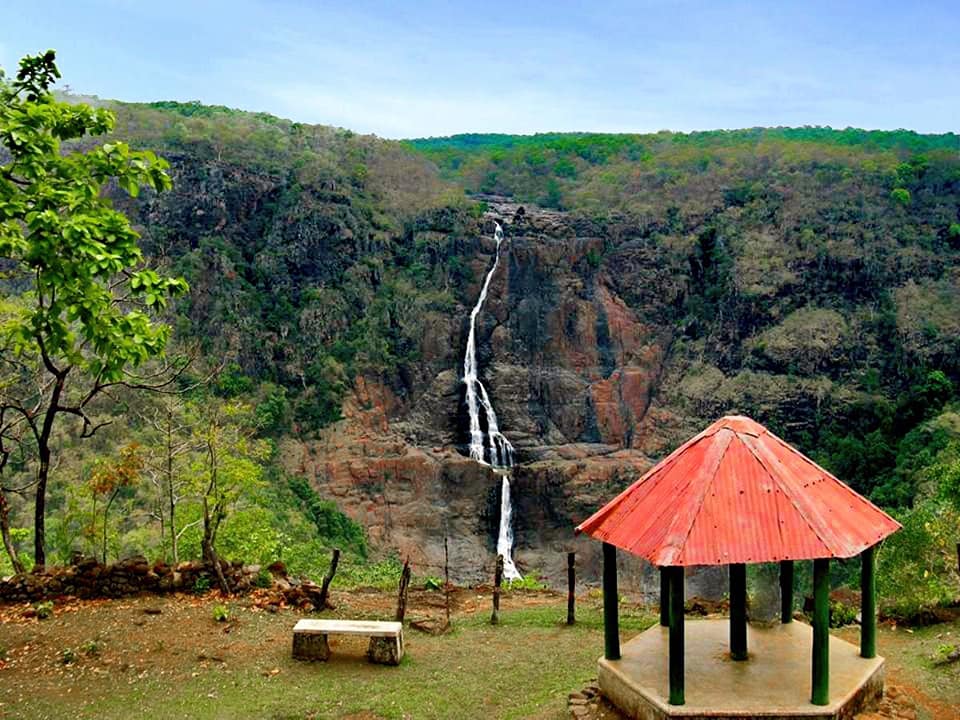 Maa Ambika Temple
Dedicated to the Hindu goddess Ambika, Maa Ambika Temple is a popular religious site in Mayurbhanj. Adorned with intricate carvings and unique architecture, this temple attracts devotees from far and wide. Experience spiritual bliss as you delve into the tranquil ambiance of the temple.
Ramtirtha Temple
Built on the banks of River Burabalanga, Ramtirtha Temple is an ancient shrine dedicated to Lord Rama. Surrounded by breathtaking views of lush greenery, this temple offers solitude and tranquility to rejuvenate your soul.
Jwalamukhi Temple
Jwalamukhi Temple, located in the heart of Barbil, is another must-visit religious site in Mayurbhanj. Dedicated to Goddess Jwalamukhi, it is believed to have a perpetual flame emanating from the earth, adding to the mysterious aura of the temple.
More: Wanted to download Odishashop.com visit here
Khiching
Khiching is a historical hamlet with a glorious past. It is home to the majestic Khiching Palace, an architectural masterpiece built during the Bhanja dynasty. Visit the archaeological sites and unravel the district's rich cultural heritage.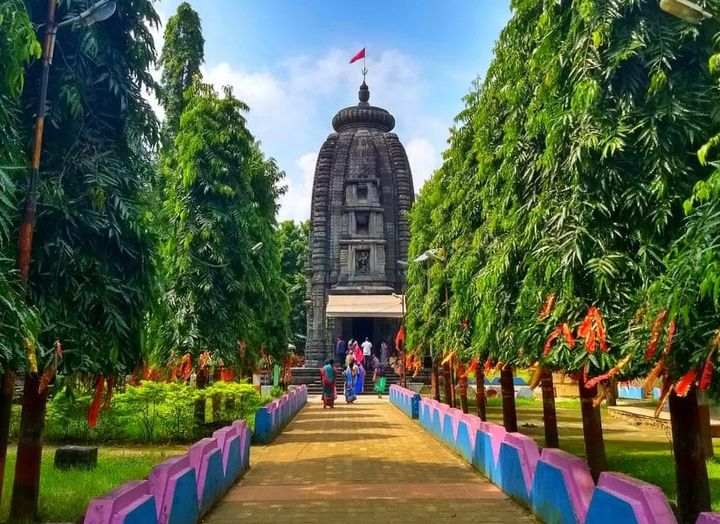 Deokund
Immerse yourself in the enchanting beauty of Deokund, a picturesque waterfall surrounded by lush greenery. The cascading water amidst the serene atmosphere is sure to mesmerize you.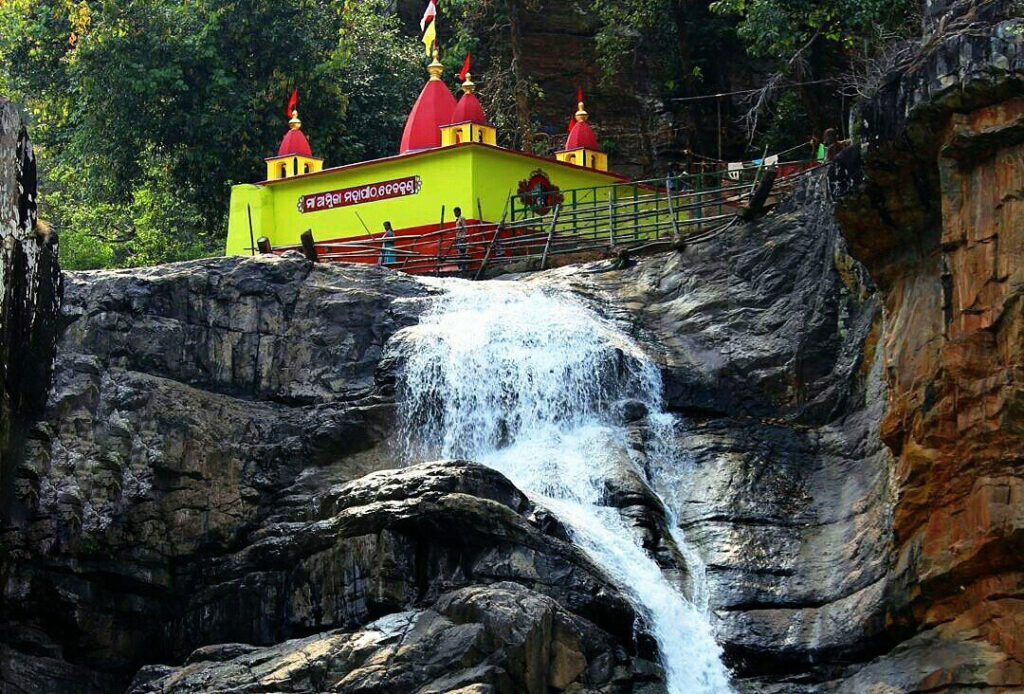 Gudguda Waterfall
Embark on a thrilling trek to Gudguda Waterfall, nestled amidst dense forest. Revel in the beauty of this hidden gem and enjoy a refreshing swim in the crystalline waters.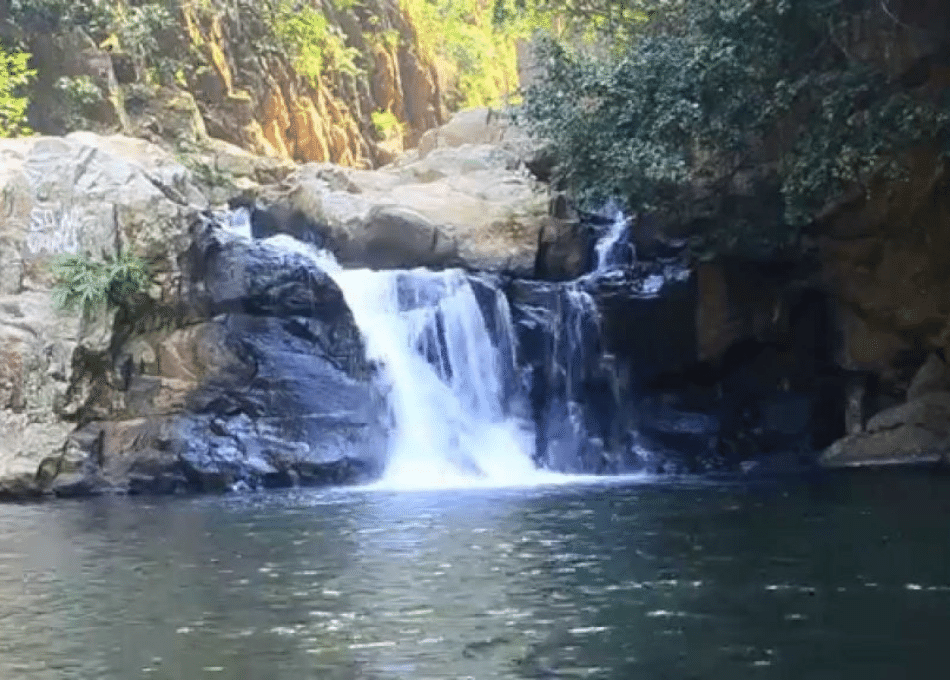 Write a FAQ For Top 8 Travel Destinations in Mayurbhanj District
How do I reach Mayurbhanj district?
Mayurbhanj District is well-connected by road and rail. The nearest airport is Bhubaneswar, which is approximately 250 kilometers away. Regular trains and buses ply to the district from major cities in Odisha.
When is the best time to visit Mayurbhanj?
The best time to visit Mayurbhanj is during the winter and spring season, from November to March, when the weather is pleasant and allows for comfortable exploration of the district.
Are there accommodation options available in Mayurbhanj?
Yes, Mayurbhanj offers a variety of accommodation options ranging from budget guesthouses to luxury resorts. Book in advance, especially during peak tourist seasons, to secure your preferred stay.
Is Similipal Tiger Reserve safe for tourists?
Similipal Tiger Reserve is safe for tourists with proper precautions. It is advised to visit the park during daytime hours, follow the guidelines provided by park authorities, and avoid any risky encounters with wildlife.
Are there any local festivals celebrated in Mayurbhanj?
Mayurbhanj hosts several vibrant festivals, such as the Chaitra Parva Festival, Salabani Festival, and Makar Sankranti. These festivals provide an opportunity to witness local traditions and cultural celebrations.
Conclusion
Mayurbhanj is an enchanting district that offers a perfect blend of natural beauty, historical temples, and cultural heritage. From the serene landscapes of Similipal to the majestic temples like Maa Ambika, Ramtirtha, and Jwalamukhi, and the historical marvel of Khiching, there is something for every traveler in this hidden gem of Odisha. Explore Mayurbhanj and discover the unexplored beauty of Eastern India.