Introduction
Shoulder pain and its remedial measures pain can have a significant impact on our daily lives, hindering our ability to perform even simple tasks. It is one of the most common musculoskeletal complaints, affecting people of all ages and backgrounds. Addressing shoulder pain promptly is essential to prevent further complications and regain functionality. In this blog, we will explore the causes and symptoms of shoulder pain, highlight the importance of seeking medical advice, discuss various diagnostic techniques, delve into remedial measures, shed light on prevention and management strategies, and emphasize the significance of proactive shoulder care.
Understanding Shoulder Pain
Shoulder pain can stem from various causes, including injuries, overuse, and underlying medical conditions. It can be categorized as chronic or acute, and sometimes, pain that originates in other parts of the body can be referred to the shoulder. Common symptoms of shoulder pain include stiffness, limited range of motion, muscle weakness, and an audible popping or grinding sensation.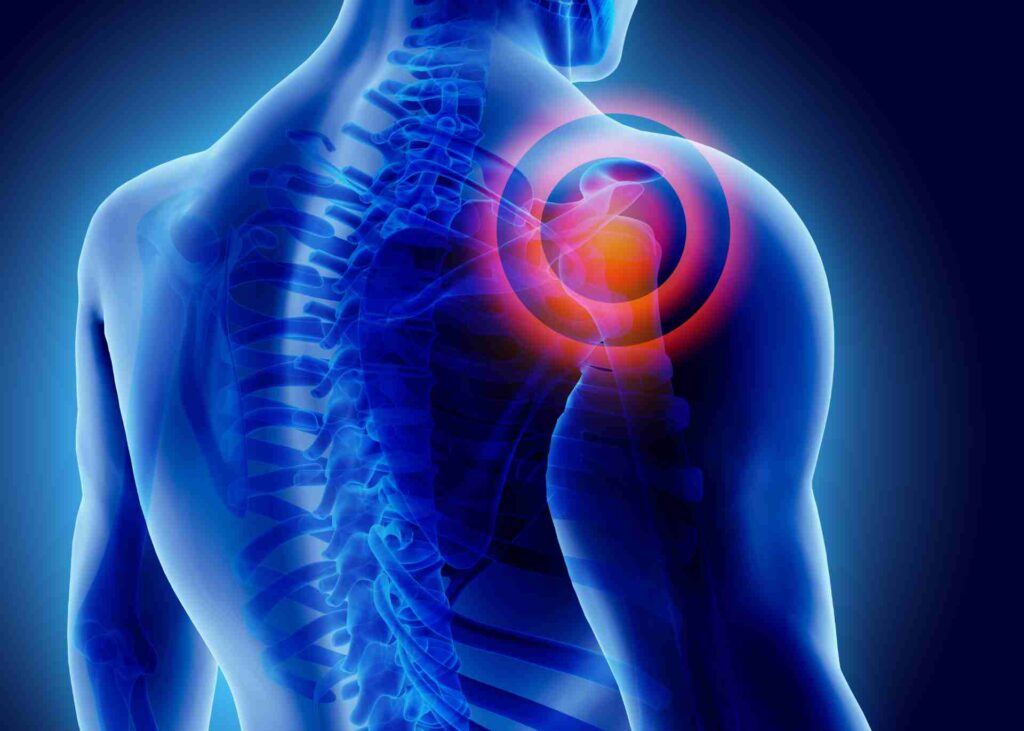 Diagnosing Shoulder Pain
Seeking medical advice for shoulder pain is crucial to determine the underlying cause and receive appropriate treatment. Medical professionals who specialize in shoulder pain diagnosis include orthopedic surgeons, physical therapists, and sports medicine doctors. They may use a combination of physical examination, imaging tests such as X-rays, MRIs, or ultrasound, and patient history to diagnose the condition accurately.
Remedial Measures for Shoulder Pain
There are various treatment options available for shoulder pain, depending on its severity and cause. Conservative treatments such as rest, ice or heat application, pain medications, physical therapy exercises, and lifestyle modifications can often alleviate mild to moderate shoulder pain. Additionally, alternative therapies like acupuncture, massage therapy, chiropractic care, and herbal remedies may offer pain relief and promote healing. In severe cases, surgical procedures like arthroscopy, rotator cuff repair, or shoulder joint replacement may be necessary. Rehabilitation and a proper recovery plan are vital for restoring shoulder function post-surgery.
More: Wanted to download Odishashop.com visit here
Prevention and Management Strategies
Preventing shoulder pain is crucial to maintaining shoulder health. This can be achieved through exercises and stretches to strengthen shoulder muscles, proper lifting techniques, posture correction, and maintaining an ergonomic work environment. Avoiding overuse and repetitive motions is also essential in preventing shoulder injuries. Additionally, managing chronic shoulder pain involves practicing pain management techniques like heat or ice therapy, over-the-counter pain medications, and exploring coping mechanisms for chronic pain. Support networks and resources for individuals with chronic shoulder pain can offer valuable assistance and guidance.
You can read our another post on Celebrating World Population Day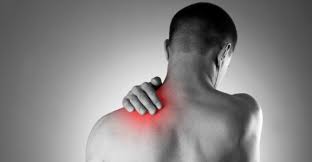 Writer A FAQ For Shoulder pain and its remedial measures
What causes shoulder pain?
Shoulder pain can be caused by various factors, including muscle strains, tendonitis, bursitis, arthritis, dislocation, or rotator cuff tears.
How can I prevent shoulder pain?
Maintaining good posture, avoiding repetitive motions, practicing proper lifting techniques, and performing regular shoulder-strengthening exercises can help prevent shoulder pain.
When should I seek medical treatment for shoulder pain?
If the shoulder pain is severe, persistent, accompanied by a fever or swelling, or significantly affects your range of motion and daily activities, it is advisable to seek medical attention promptly.
What can I do at home to relieve shoulder pain?
Applying ice packs, using over-the-counter pain relievers, resting the affected shoulder, and performing gentle stretching exercises can help alleviate mild shoulder pain.
Are there any natural remedies for shoulder pain?
While natural remedies such as applying warm compresses, using essential oils, or receiving acupuncture may provide temporary relief, it is essential to consult a healthcare professional for a proper diagnosis and appropriate treatment.
Can shoulder pain be treated with physical therapy?
Yes, physical therapy exercises that focus on strengthening the muscles around the shoulder joint, reducing inflammation, and improving flexibility can often be an effective treatment for shoulder pain.
Are there any lifestyle changes that can help alleviate shoulder pain?
Maintaining a healthy weight, avoiding activities that strain the shoulder joint, taking regular breaks during repetitive tasks, and using ergonomic equipment can all contribute to reducing shoulder pain.
Is surgery the only option for treating severe shoulder pain?
Surgery is typically considered a last resort for severe shoulder pain after conservative treatments, such as physical therapy, medications, and injections, have failed to provide relief.
Can chiropractic care help with shoulder pain?
Chiropractic care can provide relief for certain types of shoulder pain, particularly if the pain is caused by misalignments or imbalances in the spine or shoulder joint.
How long does it take to recover from shoulder pain?
The recovery time for shoulder pain varies depending on the cause and severity of the condition. Mild cases may resolve within a few days or weeks, while more severe conditions or injuries may require several months of treatment and rehabilitation.
Conclusion
In conclusion, understanding shoulder pain and its remedial measures can significantly improve our quality of life. Prompt medical attention, accurate diagnosis, and appropriate treatment options are crucial for effective pain management. In addition, adopting preventive measures and managing chronic pain can help individuals regain shoulder function and lead a fulfilling life. If you are experiencing shoulder pain, it is essential to seek professional advice for a tailored treatment plan. Remember, by taking a proactive approach to shoulder care, we can enhance our well-being and mitigate the impact of shoulder pain on our everyday activities.