Introduction
World Cancer Day is an annual global event that takes place on February 4th. It serves as a platform to raise awareness about cancer, educate the public on its prevention and early detection, and advocate for improved cancer care and treatment worldwide. This blog aims to delve into the importance of World Cancer Day and explore various aspects surrounding this disease that affects millions of people worldwide.
Historical Background
World Cancer Day was first organized by the Union for International Cancer Control (UICC) in 2000. Since then, it has grown into a global movement with numerous organizations, governments, healthcare professionals, and individuals coming together to support this cause. February 4th was chosen as the designated day to commemorate the World Cancer Declaration, which was formulated at the World Summit against Cancer for the New Millennium in Paris in 2000.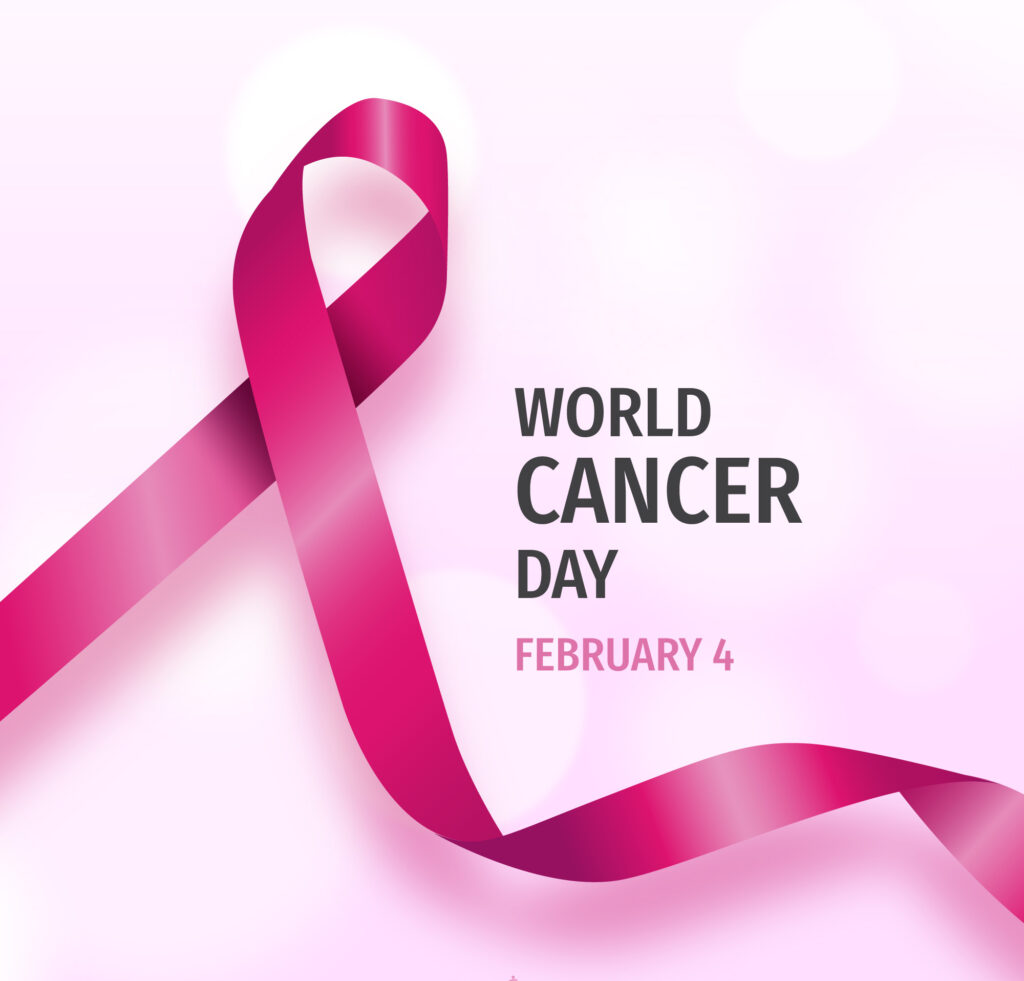 Global Cancer Statistics
Cancer is a significant global health concern. Millions of people are diagnosed with cancer each year, and its prevalence continues to rise. This section will provide an overview of the current cancer statistics worldwide, including the most common types of cancer and the leading causes and risk factors associated with the disease. By understanding the scope of the problem, we can better address its impact and develop effective strategies for prevention and treatment.
Early Detection and Prevention
Early detection of cancer is crucial for successful treatment outcomes. This section will emphasize the importance of early detection and explore various screening methods for different types of cancer. Additionally, we will discuss lifestyle changes that can significantly reduce the risk of developing cancer, such as maintaining a healthy diet, regular exercise, avoiding tobacco and excessive alcohol consumption, and protecting oneself from harmful UV radiation.
Major Breakthroughs in Cancer Research
Advancements in cancer research have revolutionized the field of oncology, providing new hope for patients and survivors. We will delve into recent breakthroughs in cancer treatment options, including targeted therapies, immunotherapy, and precision medicine. Furthermore, we will explore innovative approaches to cancer therapy, such as gene editing and nanotechnology, and highlight promising research areas that have the potential to lead to new cures.
You can read our another post on World Photography Day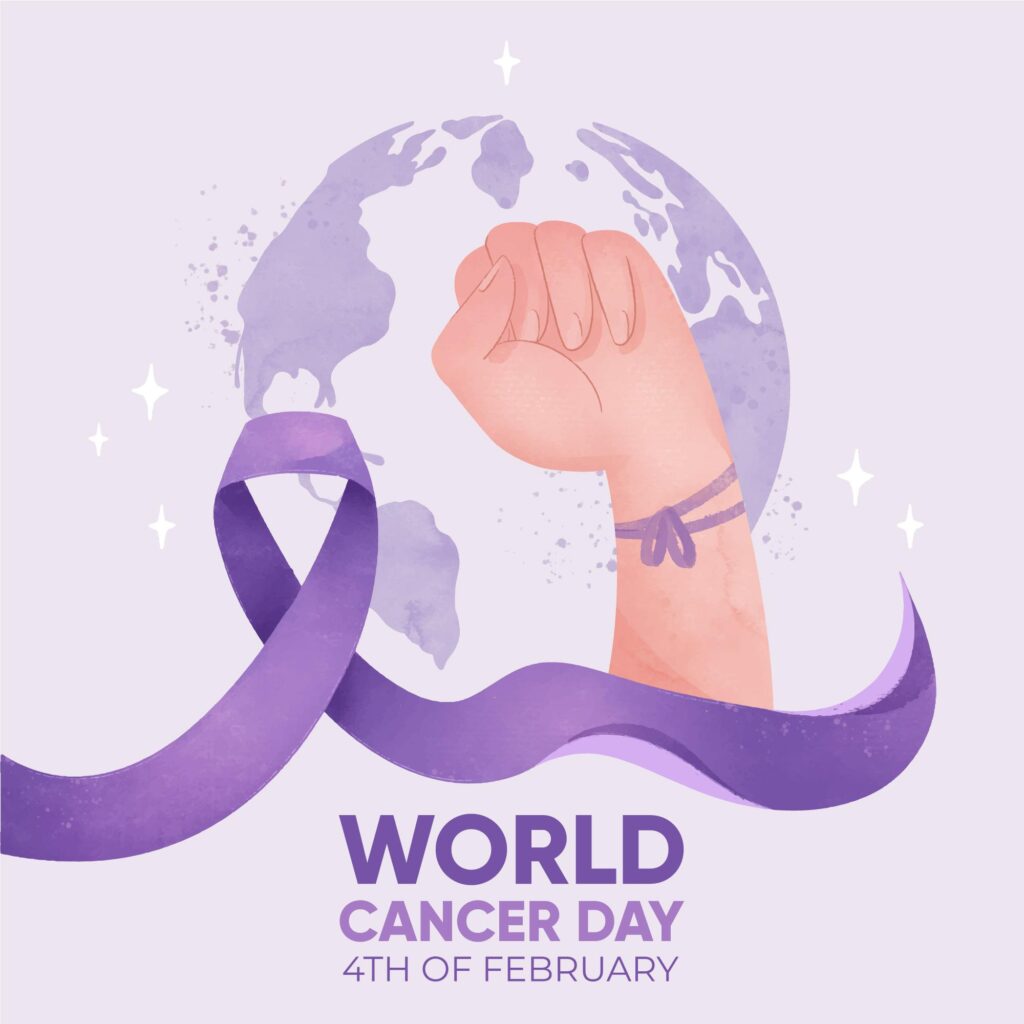 Supportive Measures and Resources
Cancer affects not only the patient but also their loved ones and caregivers. This section will focus on the importance of support networks and resources available to cancer patients, including organizations and campaigns that offer financial aid, emotional support, and educational programs. We will also acknowledge the critical role of caregivers in the cancer journey and the resources available to assist them in providing optimal care.
Stories of Hope and Survival
Personal stories of cancer survivors are a testament to the resilience and strength of the human spirit. This section will share inspiring anecdotes from survivors who have courageously battled and triumphed over cancer. Their stories will provide insights into coping techniques, maintaining a positive mindset, and embracing life after cancer, offering hope and encouragement to those currently facing the disease.
Ways to Get Involved in World Cancer Day
World Cancer Day provides an opportunity for individuals to make a difference in the fight against cancer. This section will offer suggestions on how to get involved, from participating in awareness events and campaigns to organizing fundraisers for cancer research organizations. We will also highlight volunteering opportunities with various cancer organizations and emphasize the importance of collective action in raising awareness, supporting research efforts, and ultimately improving cancer care globally.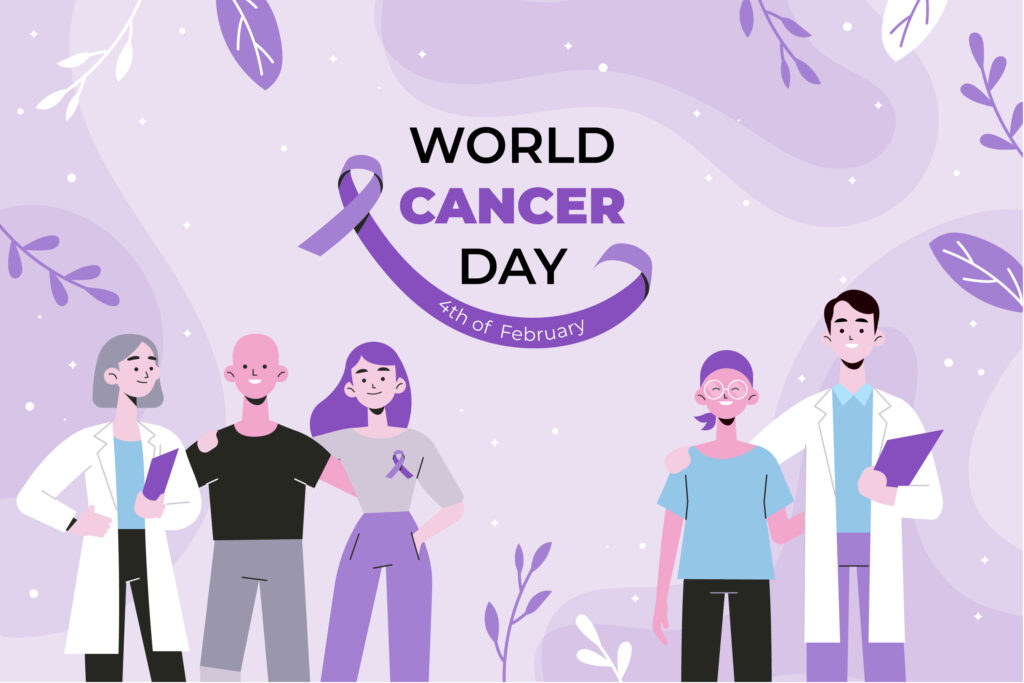 Write A FAQ For World cancer day
What is World Cancer Day?
World Cancer Day is a global observance held on February 4th every year. It aims to raise awareness about cancer, support those affected by the disease, and encourage actions to prevent, detect, and treat cancer.
Why is World Cancer Day important?
World Cancer Day provides an opportunity to emphasize the impact of cancer on individuals, families, and communities worldwide. It serves as a reminder to take preventive measures, increase education about early detection, and advocate for equitable access to cancer care.
Who organizes World Cancer Day?
World Cancer Day is organized by the Union for International Cancer Control (UICC), a global network dedicated to reducing the global cancer burden. UICC collaborates with various organizations, governments, and individuals to coordinate activities and raise public awareness on this day.
What is the theme for this year's World Cancer Day?
Each year, World Cancer Day has a specific theme to focus efforts and generate discussions. The theme varies, but its purpose is to unite people and organizations in addressing specific aspects of the cancer pandemic.
How can I get involved in World Cancer Day?
There are many ways to participate in World Cancer Day. You can organize or participate in local events, share information on social media using hashtags, donate to cancer research organizations, volunteer for cancer-related activities, or promote healthy lifestyles within your community.
Does World Cancer Day focus on specific types of cancer?
World Cancer Day seeks to highlight the global impact of all cancers. While some organizations or initiatives may focus on particular cancer types or populations, the overall goal is to address the broad spectrum of issues associated with cancer and its prevention.
Can World Cancer Day help me if I or someone I know has cancer?
Yes, World Cancer Day aims to support individuals affected by cancer and their loved ones. It raises awareness about available resources, treatment options, support groups, and promotes survivorship and patient empowerment.
What are the main objectives of World Cancer Day?
The main objectives of World Cancer Day are to promote cancer prevention measures, advocate for early detection and timely treatment, support cancer patients and survivors, raise awareness about the impact of cancer on society, and encourage governments and individuals to take action against cancer.
Is World Cancer Day only observed on February 4th?
While February 4th is the official date for World Cancer Day, activities and events may be organized throughout the month to maximize impact. The goal is to sustain efforts in raising awareness and action against cancer beyond a single day.
How does World Cancer Day contribute to global cancer control efforts?
World Cancer Day plays a crucial role by mobilizing individuals, communities, and organizations to work collaboratively towards reducing the burden of cancer. By raising awareness, advocating for policy changes, encouraging healthier lifestyles, and supporting cancer research, it contributes to global efforts in cancer prevention, detection, and treatment.
Conclusion
World Cancer Day serves as a reminder of the profound impact that cancer has on individuals, families, and communities worldwide. By raising awareness, promoting early detection and prevention, supporting research, and sharing stories of hope and survival, we can make significant strides in combating this disease. Let us take action, spread awareness, and work together towards a future where cancer becomes a thing of the past. The journey may be challenging, but with continued efforts, we can inspire change and save countless lives.