Introduction
International Left Handers Day is observed annually on August 13th to celebrate the uniqueness and contributions of left-handed individuals. It is a day to honor their distinct abilities and showcase the challenges they face in a predominantly right-handed world. This blog post delves into the intricacies of left-handedness, explores the hurdles encountered by left-handers, highlights the advantages of being left-handed, and emphasizes the importance of inclusivity and understanding.
Left Handedness: A Unique Trait
Left handedness is a relatively rare but fascinating trait that varies across cultures and societies. We explore the prevalence of left-handedness and the biological and genetic factors that contribute to it. By understanding the different perspectives and practices around the world, we gain insight into the diversity of left-handedness.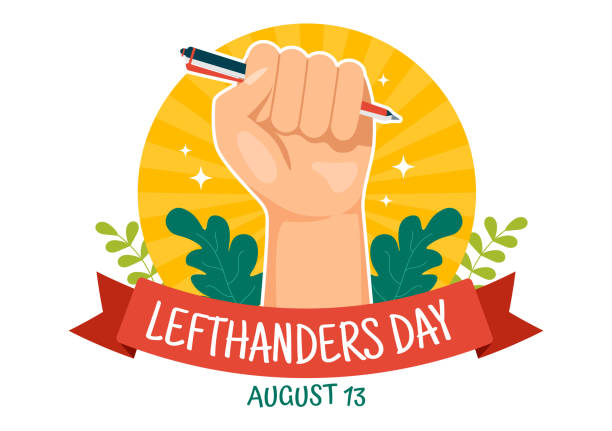 Challenges Faced by Left Handers
While we often take for granted the convenience of living in a right-handed world, left handers frequently encounter everyday struggles and inconveniences. We delve into the practical difficulties they face, such as using right-handed tools and equipment. Additionally, we also shed light on the historical discrimination against left-handed individuals and the educational and workplace challenges they may encounter.
The Advantages of Being Left Handed
Despite the obstacles they face, left handers also possess unique cognitive abilities and advantages. We explore the correlation between left-handedness and creativity, artistic inclinations, and problem-solving skills. Furthermore, we delve into the sports and competitive advantages left-handed individuals often possess, providing interesting examples and evidence.
You can read our another post on National Farmers Day
Left-Handed Accommodations and Products
Recognizing the importance of inclusivity, many institutions and industries now offer left-handed tools and products. We discuss the significance of providing tailored solutions for left-handers in various settings, such as classrooms and workplaces. By promoting accessibility and equal opportunity, we foster an environment that celebrates and embraces left-handed individuals.
Celebrating Left-Handers Day
International Left-Handers Day serves as a platform for worldwide events and activities aimed at embracing and supporting left-handers. We delve into the history and purpose of this special day, showcasing a range of successful celebrations and initiatives conducted globally. From community gatherings to awareness campaigns, these events highlight the importance of recognizing and celebrating left-handedness.
Myth-Busting Left-Handed Stereotypes
Left-handedness has been surrounded by various misconceptions and superstitions throughout history. In this section, we aim to debunk these stereotypes and address common myths associated with left-handers. By promoting understanding and dispelling false beliefs, we contribute to greater acceptance and appreciation of left-handed individuals.
Left-Handedness in Children
Early recognition and support play a crucial role in shaping the experience of left-handed children. We provide strategies for parents and educators to accommodate their needs, ensuring they can navigate a right-handed world with ease. By fostering positive self-identity and confidence, we empower left-handed children to embrace their uniqueness and thrive.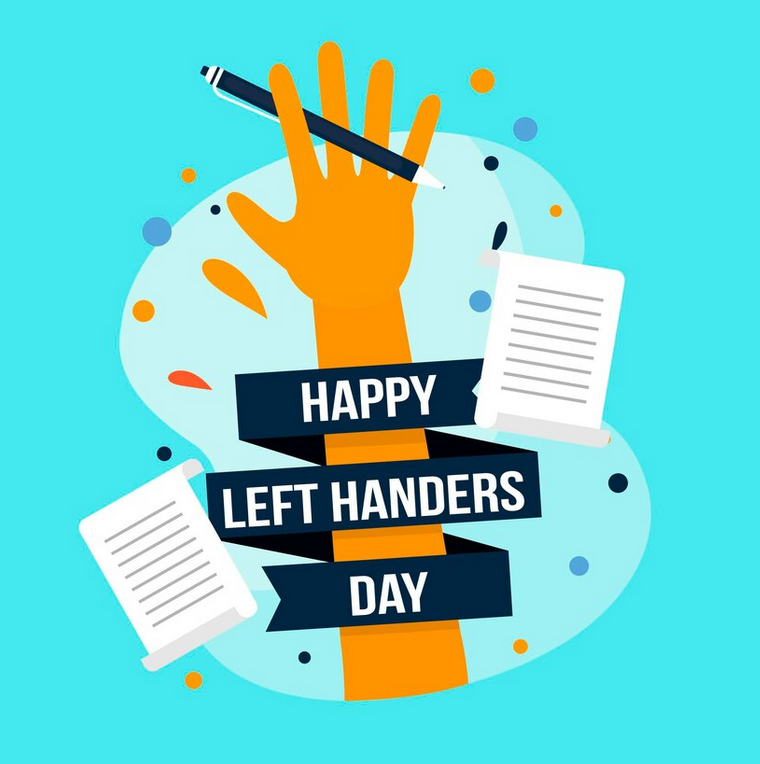 Famous Left Handed Personalities
Throughout history, left handed individuals have made significant contributions in various fields. This section highlights notable left-handed personalities and their achievements. From renowned artists to influential leaders, we showcase their successes, inspiring left-handed readers to pursue their passions and make their mark in the world.
Celebrating Diversity and Inclusivity
International Left Handers Day serves as a reminder to embrace diversity and celebrate individual differences. We explore the broader message of inclusivity and acceptance, connecting it to the specific context of left-handedness. By encouraging readers to support and celebrate left handers, we foster a society that appreciates and accommodates all individuals, irrespective of their handedness.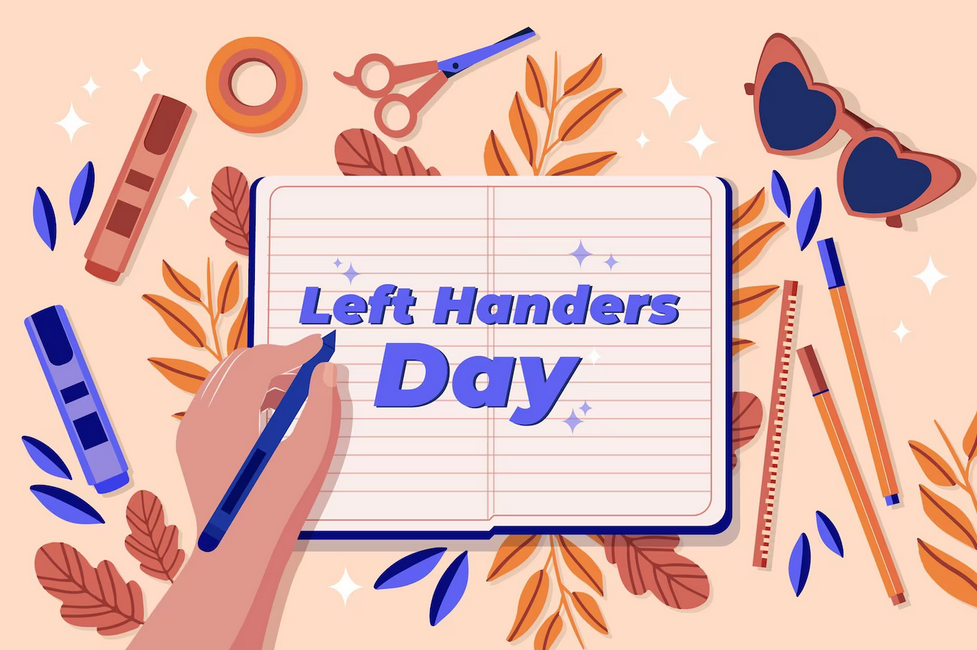 Write A FAQ For International Left Handers Day
What is International Left Handers Day?
International Left-Handers Day is an annual celebration held on August 13th to raise awareness about the challenges and uniqueness of left-handed individuals worldwide.
Why is International Left Handers Day celebrated?
This day aims to promote equal rights and raise awareness about the obstacles left-handed people face in a predominantly right-handed world. It also celebrates the achievements and creativity of left-handed individuals.
Who can participate in International Left Handers Day celebrations?
Anyone can participate and show their support for left-handed individuals. Whether you are left-handed or not, you can join in the celebrations by learning about left-handedness and its importance.
How can I celebrate International Left Handers Day?
You can celebrate this day by educating yourself and others about left-handedness, sharing interesting facts about left-handed individuals, organizing events or discussions related to promoting equality, and showing appreciation for your left-handed friends or family members.
Are there any famous left handed people?
Yes, there are! Numerous famous individuals have been left-handed, including actors like Leonardo DiCaprio, athletes like Rafael Nadal, musicians like Jimi Hendrix, and political figures like Barack Obama.
Is there any historical significance to left handedness?
Throughout history, left-handedness has often been associated with various superstitions and negative stereotypes. This day helps educate the public about the discrimination left-handed individuals have faced and encourages acceptance.
What challenges do left-handed individuals face?
Left-handed individuals may face challenges in a right-handed world, such as using right-handed tools, writing or drawing comfortably, or facing judgment and assumptions about their abilities. Increased awareness leads to a more inclusive society.
Are there any special products designed for left-handed individuals?
Yes, many manufacturers produce left-handed versions of common tools and products, such as scissors, writing instruments, and musical instruments. These products can make everyday tasks easier and more convenient for left-handed users.
Can right-handed people participate in International Left-Handers Day?
Absolutely! Right-handed individuals are encouraged to participate in International Left-Handers Day to show support and solidarity. It's a day for everyone to learn and promote equality and inclusion.
How can I support left-handed individuals beyond International Left-Handers Day?
You can support left-handed individuals every day by advocating for inclusive practices, recognizing their unique challenges, ensuring accessible tools and resources, and demonstrating understanding and acceptance for their different way of doing things.
Conclusion
International Left-Handers Day serves as a powerful call to action, urging us to recognize and embrace the contributions and challenges of left-handed individuals. By celebrating their uniqueness and promoting inclusivity, we create a more empathetic and accepting world. Let us honor and empower left-handers, appreciating the richness they bring to our lives and communities.