Introduction
World AIDS Day, observed every year on December 1st, is a global initiative that aims to raise awareness about HIV/AIDS and show support for those affected by the disease. As we mark this significant day, it is crucial to understand the impact of HIV/AIDS, dispel myths and misconceptions, and emphasize the importance of prevention, treatment, and support. This blog post will delve into the history of World AIDS Day, highlight global efforts to combat the epidemic, discuss advocacy and activism, address stigma and discrimination, and provide resources for support.
Understanding HIV/AIDS
Human Immunodeficiency Virus (HIV) is a virus that attacks the immune system, weakening it and making individuals more susceptible to infections and diseases. HIV is primarily transmitted through unprotected sexual intercourse, sharing contaminated needles, or from an infected mother to her child during childbirth or breastfeeding. It is vital that we educate ourselves and others about the disease to debunk myths and misconceptions surrounding transmission, treatment, and living with HIV/AIDS.
The History of World AIDS Day
World AIDS Day was first established in 1988, amidst the height of the HIV/AIDS epidemic. Since then, it has grown into a global movement to increase awareness, raise funds, and acknowledge the progress made in combating the disease. Over the years, significant milestones have been achieved, including advancements in prevention methods, treatment options, and a greater understanding of the virus. By reflecting on this history, we can appreciate the incredible progress made and the challenges that still lie ahead.
Prevention and Education
Effective prevention strategies are vital in reducing the spread of HIV/AIDS. Educating individuals about safe sex practices, promoting regular HIV testing, and challenging the stigma associated with the disease are key components of prevention efforts. By encouraging open dialogue and providing accurate information, we can empower individuals to make informed decisions and reduce the risk of HIV transmission.
You can read our another post on Diwali in Odisha Celebrating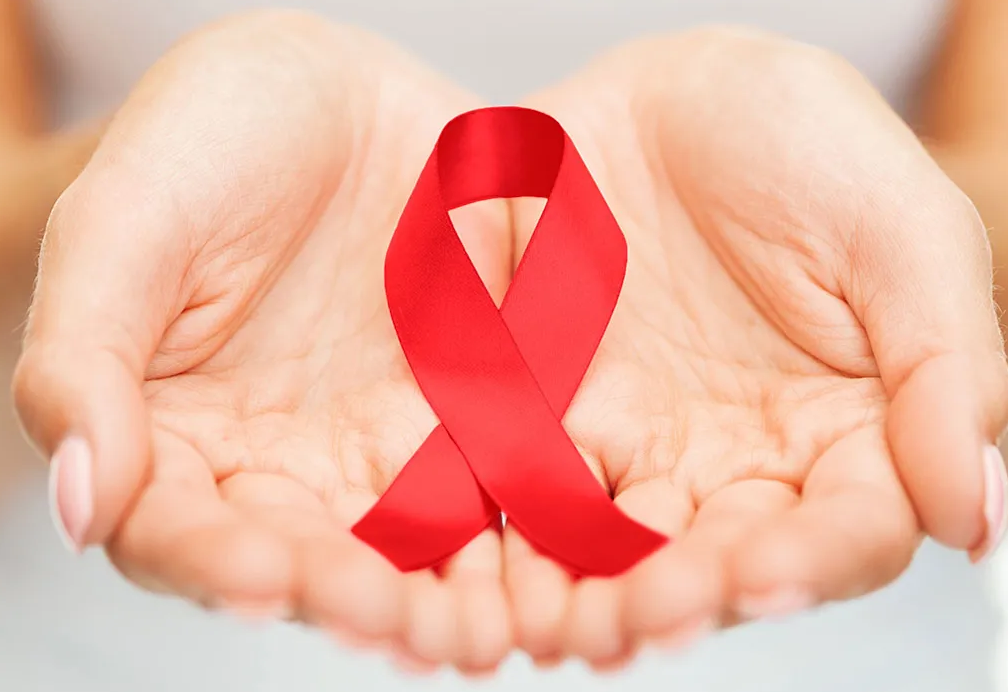 Treatment and Support
Thanks to advances in medical research and treatment, individuals living with HIV/AIDS have more options for managing their condition and leading fulfilling lives. Antiretroviral therapy (ART) has significantly improved the quality of life for those infected with HIV, reducing viral levels and slowing disease progression. In addition to medical treatment, support services play a vital role in ensuring the well-being of individuals living with HIV/AIDS. Access to counseling, mental health support, and community resources can make a profound difference in their lives.
Global Efforts to Combat HIV/AIDS
The fight against HIV/AIDS requires a global effort, with international organizations, governments, NGOs, and individuals working together to address the epidemic. Initiatives such as the Joint United Nations Programme on HIV/AIDS (UNAIDS) have played a crucial role in coordinating prevention, treatment, and education programs worldwide. Alongside these efforts, successful prevention and treatment programs implemented by various countries have yielded promising results in reducing new infections and improving treatment outcomes.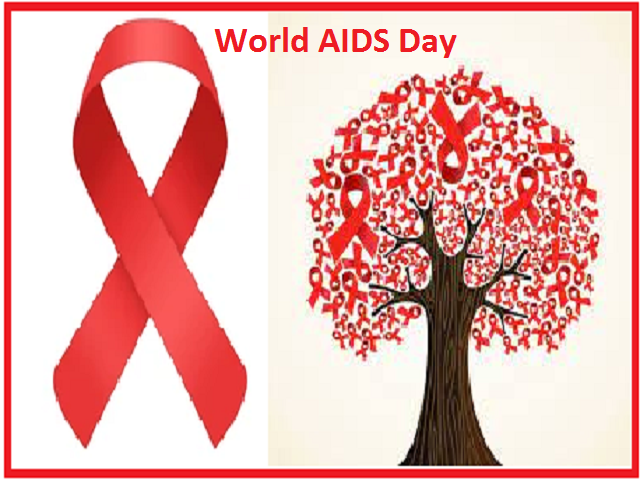 Advocacy and Activism
Advocacy plays a pivotal role in raising awareness, challenging stigma, and pushing for policy change. Activists and organizations dedicated to the cause are central to driving progress in the fight against HIV/AIDS. By sharing stories of activism and highlighting the impact of their work, we can inspire others to get involved and push for a more inclusive and supportive society.
Combating Stigma and Discrimination
Stigma and discrimination surrounding HIV/AIDS persist in many communities, often leading to the isolation and marginalization of individuals affected by the disease. It is crucial to challenge our own biases, promote acceptance and understanding, and create an environment that supports and empowers those living with HIV/AIDS. By fostering inclusivity, educating others, and addressing stigma head-on, we can contribute to building a more compassionate society .
Supporting Those Affected by HIV/AIDS
Individuals affected by HIV/AIDS require support, empathy, and understanding. Providing information on support services and organizations can be instrumental in helping individuals access the resources they need. Supporting loved ones, listening without judgment, and offering compassion can go a long way in making a positive impact on those affected by the disease.
Calls to Action
As we observe World AIDS Day, it is crucial to remember that raising awareness and fighting against stigma should not be confined to a single day. We can actively participate by attending local events, volunteering with organizations that support individuals living with HIV/AIDS, and engaging in discussions to educate ourselves and others. By fostering inclusivity, empathy, and education in our communities throughout the year, we can make a lasting difference in the lives of those affected.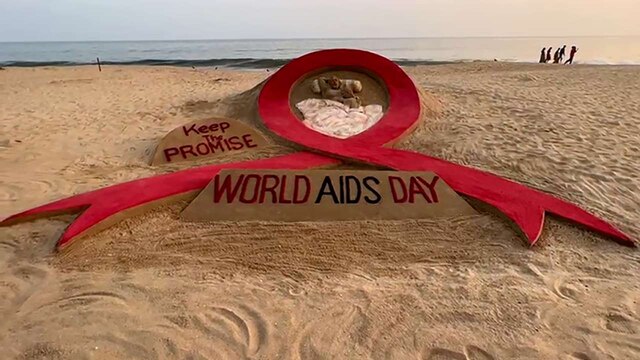 Write A FAQ For WORLD AIDS DAY
What is World AIDS Day?
World AIDS Day is an annual event observed on December 1st, dedicated to raising awareness about HIV/AIDS, supporting those living with the virus, and remembering those who have lost their lives to AIDS-related illnesses.
Why is World AIDS Day important?
World AIDS Day helps to shine a spotlight on the global HIV/AIDS pandemic, promoting education, prevention, and compassionate support for those affected by the virus. It plays a crucial role in reducing the stigma and discrimination associated with HIV/AIDS.
What is the theme for this year's World AIDS Day?
The theme for World AIDS Day 2021 is "End Inequalities, End AIDS." It aims to address the disparities and inequities that exist in accessing HIV prevention, testing, treatment, and care services.
How can I get involved in World AIDS Day?
There are many ways to get involved in World AIDS Day, including participating in local events, raising awareness on social media, wearing a red ribbon, or volunteering at HIV/AIDS organizations. Donations to reputable charities working towards HIV/AIDS prevention and support are also greatly appreciated.
Is HIV the same as AIDS?
HIV (Human Immunodeficiency Virus) is the virus that can lead to AIDS (Acquired Immunodeficiency Syndrome). While there is no cure for HIV, with proper medical care and treatment, people living with HIV can live long and healthy lives.
How is HIV transmitted?
HIV is primarily transmitted through unprotected sexual intercourse with an infected person, sharing needles or syringes, or during childbirth and breastfeeding from an infected mother to her baby. It is not transmitted through casual contact, such as hugging, handshaking, or sharing utensils.
Can HIV be prevented?
Yes, there are several ways to prevent HIV. Practicing safe sex by using condoms correctly and consistently, avoiding sharing needles or equipment for drug use, and getting tested regularly are important steps in preventing the transmission of HIV. Pre-exposure prophylaxis (PrEP) is also available for individuals at high risk of contracting HIV.
Are there any advancements in HIV treatment?
Yes, significant advancements have been made in HIV treatment over the years. Antiretroviral therapy (ART) is now available, which helps control the virus, reduces the risk of transmission, and improves the overall health and quality of life for those living with HIV.
Can I get tested for HIV?
Yes, HIV testing is widely available. Testing can be done at healthcare facilities, community-based organizations, and even at-home testing kits are now available. It is recommended that sexually active individuals get tested regularly, as early detection and treatment are important for managing the virus.
How can I support someone living with HIV?
Supporting someone living with HIV involves creating a non-judgmental and inclusive environment. Educate yourself about the virus, treat individuals with respect and compassion, and help to combat HIV stigma by spreading accurate information. Encouraging adherence to treatment, providing emotional support, and raising awareness are all impactful ways to support someone living with HIV.
Conclusion
World AIDS Day holds immense significance in our collective efforts to combat HIV/AIDS, raise awareness, and support those affected. By understanding the history of the epidemic, promoting prevention and education, advocating for change, combating stigma, and providing support, we can make a positive impact in the lives of individuals living with HIV/AIDS. Let us unite in our efforts to eradicate HIV/AIDS, break down barriers, and create a world where all individuals can thrive without fear of discrimination or judgement.