As covered in an earlier post, Odia cinema was in financial crisis for a very long time. Throughout the 80s and 90s, both quality and quantity of films from Odisha was in decline. It teetered on the edge but did not cross over to completely shutting down. This can all be attributed to Uttam Mohanty, a movie actor who ruled the Odia film industry in the 80s an 90s. It was his consistent box-office success that kept the mostly insolvent Ollywood out of the waters.
Uttam Kumar Mohanty was born in 1955 in Baripada in the Mayurbhanj district of Odisha. He spent his early life attending the M.K.C. High School and then M.P. college in Baripada. He was always interested in drama and plays and participated in sports as well. However, after graduating, he left for Ludhiana to pursue chartered accountancy. Then he stayed with his brother (late)Arun Kumar Mohanty in Calcutta (Kolkata) to enroll in a chartered accountancy course. It is likely we would never seen his rise to stardom if he would not have gotten the opportunity he got in 1976.
The Debut
In 1976, director Sadhu Meher was looking into making a movie in Baripada. Uttam got word of it and left Kolkata to try his luck. There were many contenders for the role, but Sadhu was looking for something different. Luckily for Uttam, he found his lead actor in him due to his capability and looks. His co-star Ritu Chand was also making her debut with this movie. Actor Bijay Mohanty served as a co-director as well as acting. Released in 1977 in Cuttack and Baripada, Abhimaan was a box-office hit.
This success intrigued Uttam and he began to take serious interest in Odia films. His next movie was Pati Patni acting against Mahasweta Ray. Directed by MSK Reddy this film was released in 1978. In December of the same year, Kabi Samrat Upendra Bhanja was released where he did not take the lead role. Then came Nijhum Ratir Sathi and Chinha Achinha in 1979, paired again with Mahasweta Das.
Early Career
Uttam established himself as a romantic lead actor with his natural charisma and effortless acting. He starred against many leading ladies like Rita Chand, Sujata Ananda, Tandra Roy, Mahasweta Ray, Deepa Sahu, Subhra Pati, Aparajeeta, Baisali, Sangeeta Das and even Bengali actresses. The 80s were his most successful decade as he was considered a dependable hit maker. With most of his movies in the early part of the decade paired with Mahasweta Ray (over 20 films), an off-screen romance was inevitable. Sadly it did not last with the pair separating in 1985. This however did not prevent them from acting together in 1988 and later in the nineties. The later part of the decade he was involved with actress Aparajita Mohanty who he married in 1987. They continued acting movies and as of now Uttam has over 50 movies starring with his wife.
The Nineties and the New Millennium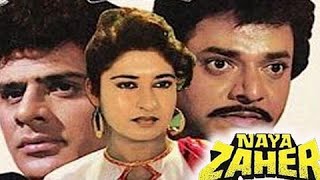 Uttam continued his hit streak but he was getting older. In 1990 he starred in his only Hindi movie, Naya Zahar, which was the first Indian movie to feature AIDS as the central theme. Around 1995 he started getting more into character roles. He has also appeared in TV series in Odia, Bengali and Hindi. His later roles are not as prominent as before but he has been a consistent hit for the Odia audience. He is mostly retired nowadays as a new crop of actor have taken centerstage, one of them being his son Babusan Mohanty who is now a star by himself.
Impact on Odia Cinema
Uttam Mohanty came into prominence when Odia cinema was quite new, with very little movies released in the 70s. He ushered in the Golden Age of Odia Cinema and became its face for two decades. He has 135 films to his credit with a few Bengali movies and one Hindi movie as well. In May, 2019 he was awarded the Odia Cine Lifetime Achievement Award for his accomplishments. He shaped a generation of Odia moviegoers with his roles and many still remember him as the pillar which steadied the Odia film industry when the times got tough in the 90s. He is now a living legend
Hope you enjoyed this trip down the memory lane as much as we did researching him. Even if his movies quite formulaic if watched today, they were a source of entertainment for thousands of people in the hinterlands of Odisha for years. It was a delight delving into his history, even if online information sources are quite scarce on him. We will more artists from the yesteryears in the coming posts. Please keep an eye on us.