Tigers have always been a majestic and awe-inspiring creature that most of us strive to see in the wild. However, with the rapid growth of human population and the subsequent destruction of their habitats, tigers have become an endangered species. In an effort to protect and conserve these magnificent animals, India launched the "Tiger, Project Tiger" initiative in 1973. Today, this project has made significant progress in the preservation of tigers, and Odisha, a state in eastern India, has played a crucial role in the program's success.
Odisha, with its diverse and rich ecosystems, is home to several wildlife sanctuaries and national parks, making it a hotspot for tiger conservation. The state has witnessed a remarkable increase in tiger numbers over the years, indicating the positive impact of Project Tiger. The Simlipal National Park and Satkosia Tiger Reserve in Odisha have emerged as key areas for tiger conservation in the state.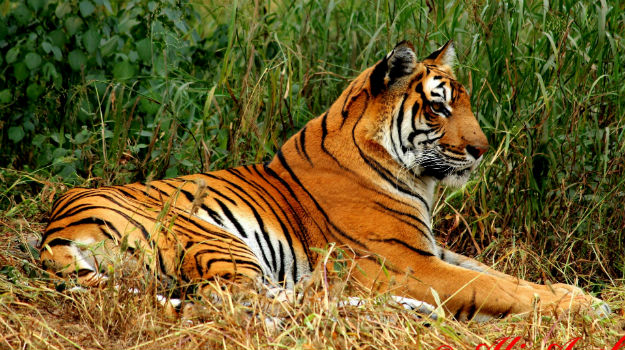 Simlipal National Park, located in the Mayurbhanj district of Odisha, is known for its dense forests, towering waterfalls, and abundant wildlife. The park covers a sprawling area of over 2750 square kilometers and is home to a significant tiger population. With the effective implementation of Project Tiger, the conservation efforts in Simlipal have been commendable. The park now boasts a steady growth in the tiger population, providing a glimmer of hope for the species' survival.
Similarly, Satkosia Tiger Reserve, situated along the Mahanadi River in Odisha, has also witnessed noteworthy progress in tiger conservation. The reserve spans across the eastern and western parts of the river, offering a diverse landscape for the tigers to thrive. Through various measures like habitat restoration, anti-poaching initiatives, and community engagement, the tiger population in Satkosia has shown a positive upward trend.
The success of Project Tiger in Odisha can be attributed to the collaborative efforts of the government, wildlife conservation organizations, and local communities. Establishing a collective understanding and involvement has been crucial in combating poaching, encroachment, and other threats to the tigers' survival. Additionally, providing alternative livelihood options for local communities has helped reduce their dependence on forest resources, thus minimizing human-wildlife conflicts.
You can read our another post on International Plastic Bag Day
While the achievements of Project Tiger in Odisha have been significant, there are still challenges that need to be addressed. The expanding human population and the subsequent need for resources pose a constant threat to the tiger habitats. Encroachment, habitat fragmentation, and illegal trade continue to be pressing concerns that demand immediate attention.
To ensure a sustainable future for tigers in Odisha, it is essential to strengthen the existing conservation efforts. Regular monitoring, increased patrolling, and strict enforcement of anti-poaching laws are vital to safeguard the tiger population. Engaging local communities through education and awareness programs will foster a sense of responsibility and ownership towards tiger conservation, making them true custodians of their natural heritage.
Furthermore, there is a need for continued research and investment in innovative conservation techniques. Utilizing technology like camera traps and satellite tracking can provide valuable insights into the movement patterns and behavior of tigers, enabling better conservation strategies. Collaboration with international conservation organizations can also bring in expertise and support in improving the overall management of tiger habitats.
More: Wanted to download Odishashop.com visit here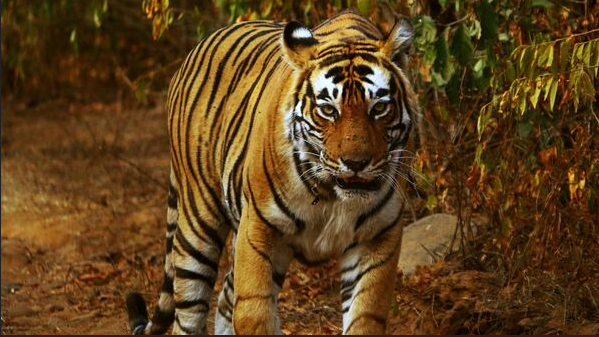 Write A FAQ For Tiger, Project Tiger and its Future in Odisha
What is Project Tiger and its significance in Odisha?
Project Tiger is a wildlife conservation program initiated in 1973 by the Government of India. Its aim is to protect the endangered Bengal tigers and their habitats. In Odisha, Project Tiger plays a crucial role in preserving the tiger population, as the state is home to several tiger reserves, including Simlipal and Satkosia.
What are the major accomplishments of Project Tiger in Odisha?
Project Tiger has made significant strides in protecting the tiger population in Odisha. It has helped in the recovery and stabilization of tiger numbers, establishment of protected areas, and increased awareness about tiger conservation among local communities. It has also strengthened effective management practices and anti-poaching measures to combat wildlife crime.
What are the challenges faced by Project Tiger in Odisha?
Despite the achievements, Project Tiger in Odisha faces several challenges. These include habitat loss due to deforestation, encroachment of forest areas, increasing human-wildlife conflict, and poaching. Balancing the needs of local communities and sustainable tiger conservation also poses a challenge in certain areas.
What is the future outlook for Project Tiger in Odisha?
The future of Project Tiger in Odisha looks promising, with concerted efforts being made to address the challenges. The government and various conservation organizations are working towards strengthening habitat protection, improving anti-poaching measures, and promoting community-based conservation initiatives. Encouragingly, the tiger population in Odisha has shown signs of growth in recent years.
How can individuals contribute to the conservation of tigers in Odisha?
Individuals can contribute to tiger conservation in Odisha by supporting organizations working in the field, volunteering for conservation projects, and promoting awareness about the importance of tiger conservation. Furthermore, responsible tourism, adherence to wildlife protection laws, and avoiding consumption of tiger products can also contribute towards the long-term survival of tigers in Odisha.
Conclusion
In conclusion, the "Tiger, Project Tiger" initiative has had a significant impact on tiger conservation in Odisha. The efforts to protect these magnificent creatures in Simlipal National Park and Satkosia Tiger Reserve have shown positive outcomes, with a steady increase in tiger populations. However, sustained efforts and partnerships are critical to overcoming the challenges that still exist. By working together, we can secure a future where tigers continue to roam freely in the wild and captivate generations to come.