There are not many breakfast foods that are native to Odisha. Many of the options available today to eat in the morning are actually imported from other states. So, this makes Chakuli Pitha one of those breakfast items that are very important to Odia culture.
Many people would compare it to dosa as the ingredients are same and the methods are also very similar. However, the eagle-eyed ones would notice the difference between chakuli and dosa easily enough. What separates the two from each other is the resting time of the batter, the proportions between rice flour and urad beans and the thickness of the batter itself.
Chakuli are not as fermented as dosas. The tart taste present in dosas is not that prevalent in chakulis due to difference in resting times. The resting time for chakuli batter is merely 3-4 hours compared to 8 hours for dosas.
Chakulis are not as crisp as dosas. This happens due to the proportion of chakuli batter leaning to more rice flour per urad than dosa batter.
Chakulis are thicker than dosas as the batter itself is thicker.
Recipe
Ingredients
1 cup rice
1/3 urad/biri dal
Salt to taste
Oil for frying
Instructions
First thing to do is to soak the rice and urad in water for 2-3 hour. This will soften up the rice and dal and make it easier to grind.
Discard the water and grind it using a mixer/grinder or a mortar-pestle combo to a paste using fresh water as needed. The batter needs to be thicker than dosa batter.
Let the batter rest for 3-4 hrs to ferment. This is actually an optional step and not followed in villages in North-Western Odisha.
When you are ready to cook heat up the tawa/cast iron skillet or non-stick pan to high heat. You want enough heat that oil starts to smoke.
Add salt to taste to the batter.
Grease the pan and pour a ladleful of batter, spreading in a spiral motion outwards from the center.
Cook on one side till it is firm. You actually do not want the chakuli to brown. Then flip it to the other side till fully cooked.
Serve hot with any kind of chutney or vegetables you like.
This is a very straightforward recipe and does not require much time. You can even skip the urad dal if you want. You just won't get crisp sides when you do. It is the staple food of many rice growing villages and I have eaten it in many forms and with many dishes. Heck, I have had it with mutton on the side.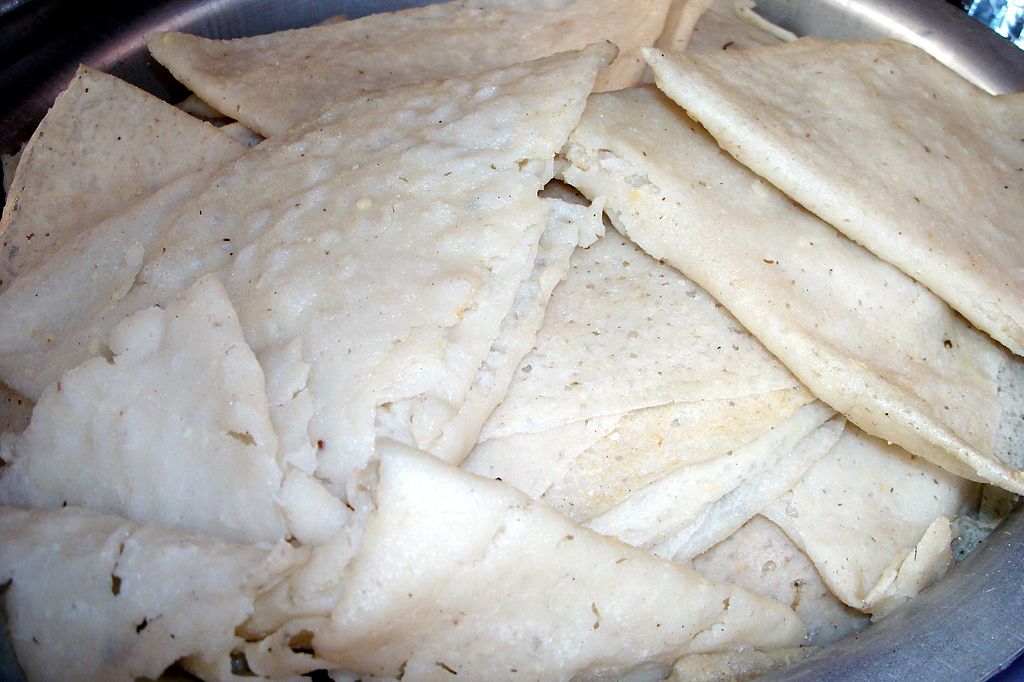 In short it is a very versatile dish. You just need a bit of time for preparations and not too much effort is required here. I hope you enjoy this recipe and keep safe in these times.