We have travelled all over India, both for study and work. Aggregating our experiences, we have stayed at Mumbai, Hyderabad, Bengaluru, New Delhi and Kolkata for extensive amount of time exploring opportunities to make money. In the process, we left our state behind. It was a logical decision. There were not many opportunities available for higher learning and work.
Other states had better higher learning facilities, better work opportunities, better prospects for economic advancement. Then, one day, we decided to get out of the rat race. We looked back to our origins and realised: there is an opportunity here. Odisha had languished behind while we prospered. People were leaving the state for better job opportunities. But the reality had not changed, has not changed. There is demand here. Demand for better services, for better goods, for better living and it is growing. We stand on the cusp of an economic revolution. We need only to take the first step.
The First Step
We have already taken the first step. It is the realization that change is possible and it is possible by our effort. We can make a difference. All of us together.
It was this realization that sparked our return home. Some of us had left well paying jobs and some had come back having lost at the job market. It didn't matter; we had an idea. It inspired us, drove us forward, gave us wings, and we arrived.
It is still a seller's market here at Odisha. There is labour aplenty, both unskilled and skilled. There are people and institutions willing to invest in the state. What is missing is an idea, a vision of the future. If one can provide a concrete vision, a good plan of action and passion then anything is possible.
The Current Situation
According to the economic survey of 2017-18, unemployment in Odisha stood at 7.1% against the national average of 6.1%. It means that 9.8 lakh youth held no jobs in 2017-18. The situation was better in rural area (6.9%) compared to urban areas (8.4%). This disparity in employment numbers means that people have been forced to migrate outside the state to get enough money to feed themselves.
All is not lost however. A large unemployed workforce need not be a burden. It can easily become a resource if you want it to. You just need to walk out of the job trap yourself. The idea is to become an employer than an employee. Take an idea to this empty market ready for exploitation and let it flourish. You would be surprised at the results.
An Example
Pragati Milk started off in 2008 as a brainchild of Cuttack-based entrepreneur Pradosh Kumar Rout as a way to tap into the unorganized dairy sector of Odisha. In those days only 20% of the sector was serviced by existing suppliers. There was a market to be tapped. Today Pragati claims to hold a 40% share of the existing dairy market in Odisha and is planning to expand further. With an integrated supply chain of insulated tanker units collecting milk directly from farms, pasteurization plants, packing units and an extensive network of distributors, this company now boasts a revenue of ₹ 300 crore annually.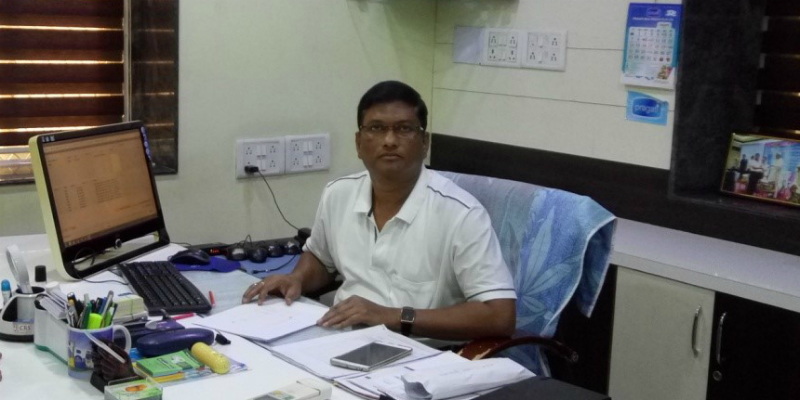 There is still room for growth here, with the per capita milk availability (Odisha: 117g per day) lagging behind the National Average (307g per day). In other words, the potential is there if you want to tap it. There is still an enormous gap in the market waiting to be filled.
This is true for any other sector you may name. Odisha wants development badly, and anyone who answers the call can strike it rich. You just have to want it badly enough.
Efforts
We are not walking this road alone. Budding entrepreneurs can avail services made specially for promoting economic growth in Odisha via many government sponsored programmes. Both credit and technical assistance is available to those who need it. The first of them is the Department of Micro, Small and Medium Enterprises which monitors the various MSMEs working around our verdant state.
Anyone starting out should register as an MSME as they get special consideration while obtaining credit from financial institutions and have many other benefits. We have also done so for our actual business and we can see a lot of assistance is available to get it off the ground.
Technical assistance is also available to entrepreneurs for building or upgrading manufacturing units. Both the public and private sector provides programmes to lend expertise to those in need of training. So, there is no need to fear failure, as there is now a safety net available. You just have to look for it.
Conclusion
Odisha has been bleeding talent for quite a long time. Our industrial sector was depressed for a long time, the services sector was stunted and the agricultural sector had stagnated. It is changing for the better but the change is slow. The government is trying to promote growth but it is not enough, not by itself. We have to do our part as well. Time to take this bull by the horns and ride it all the way to the finish line.
Opportunity is knocking on our door. The market is wide open for a revolution. With new technology and abundant labour we can become the new economic heartland of the country. We have started on this path and I implore you, please walk this path with us. Together, we can make build a better, more prosperous Odisha.
Sources