Introduction
World Bicycle Day is an annual celebration on June 3rd that highlights the benefits of cycling and promotes it as a sustainable mode of transportation. This global observance, established by the United Nations in 2018, aims to raise awareness about the environmental, health, and economic advantages of cycling. In this blog post, we will explore the history and significance of World Bicycle Day, discuss the various benefits of cycling, and highlight ways to promote and participate in this movement.
History and Significance of World Bicycle Day
World Bicycle Day was officially designated by the United Nations in recognition of the versatile and affordable nature of bicycles. The declaration states that bicycles provide a mode of transport that is efficient, reliable, and environmentally friendly, while also promoting health and well-being. By acknowledging the bicycle's positive impact on both individuals and society, World Bicycle Day emphasizes the role of cycling in achieving sustainable development goals.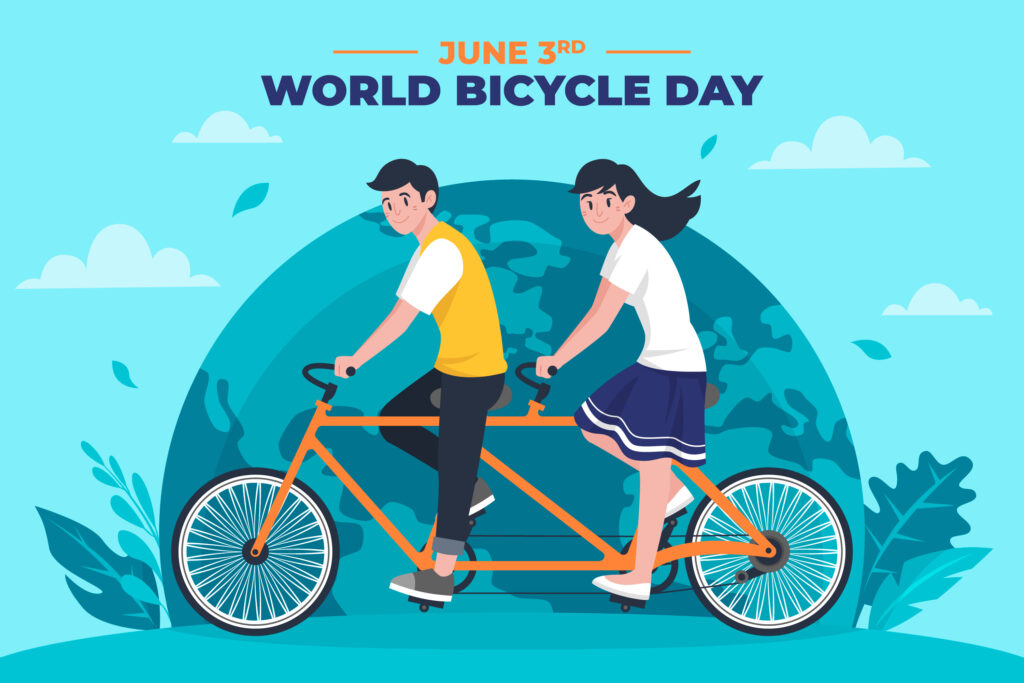 Health Benefits of Cycling
Cycling offers numerous health advantages, making it an excellent way to stay fit and active. Regular cycling improves cardiovascular health, strengthens muscles, and aids in weight management. Moreover, the physical activity and exposure to nature while cycling contribute to mental well-being by reducing stress, elevating moods, and enhancing mental clarity. By incorporating cycling into daily routines, individuals can prevent various health issues and lead a healthier lifestyle.
Environmental Benefits of Cycling
Embracing cycling as a mode of transportation contributes significantly to environmental sustainability. As bicycles do not emit harmful greenhouse gases, they help reduce carbon emissions and combat air pollution. Choosing a bicycle over a car for short trips enhances air quality, promoting healthier communities and minimizing the impact of climate change. Additionally, cycling reduces traffic congestion and takes up far less space than motor vehicles, making it an environmentally-friendly transportation option.
You can read our another post on World Diabetes Day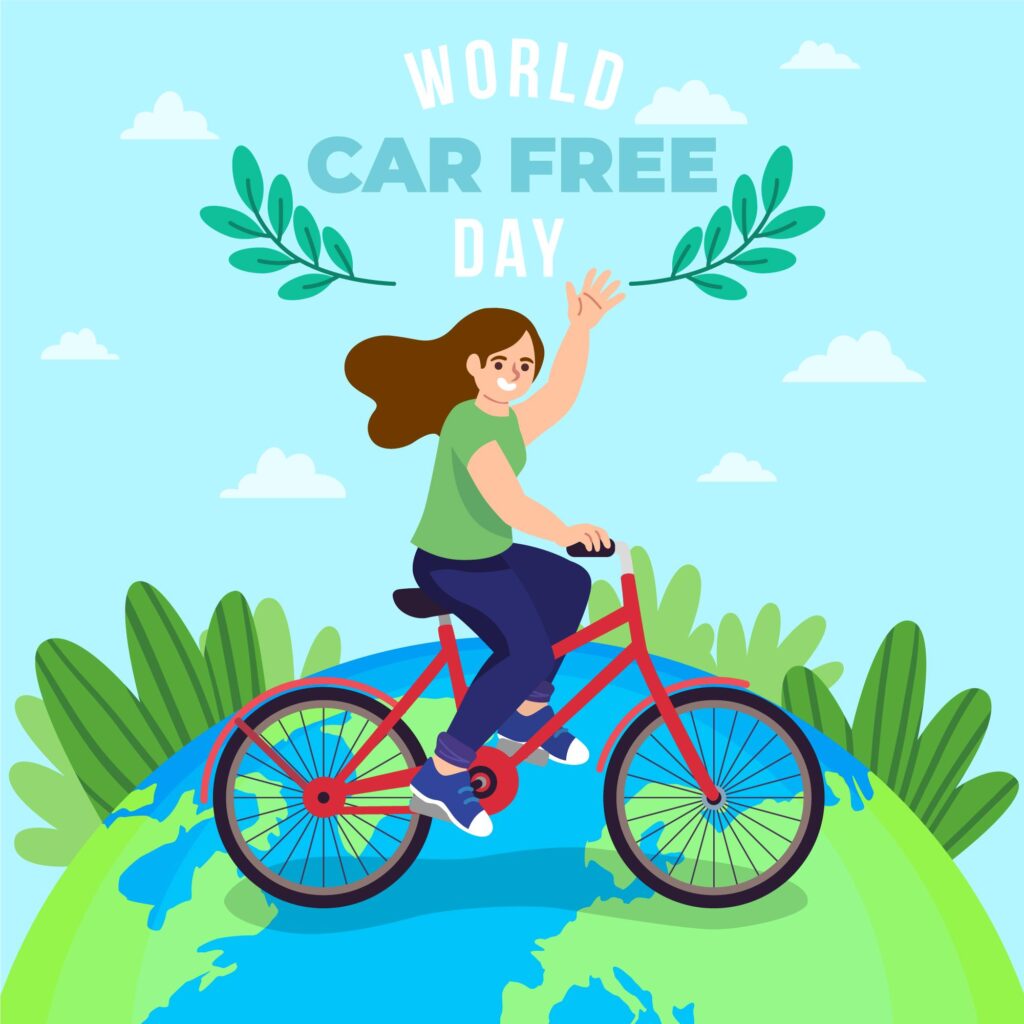 Economic Benefits of Cycling
Cycling offers several economic advantages for individuals and communities. It is a cost-effective mode of transportation, requiring minimal investment compared to owning and maintaining a car. By opting for cycling, individuals can save on fuel and parking expenses while reducing the need for vehicle maintenance. Moreover, promoting cycling infrastructure and industries can create job opportunities and boost local economies, especially in the biking and tourism sectors.
Cycling as a Sustainable Mode of Transportation
To realize the full potential of cycling as a sustainable mode of transportation, cities and communities must prioritize and promote cycling infrastructure. Integrating cycling paths, lanes, and dedicated bike racks into urban planning encourages more people to cycle and reduces traffic congestion. Bike sharing programs and initiatives also play a vital role in making cycling accessible and convenient for a wider population. By prioritizing the development of cycling infrastructure, communities can create a safer and more sustainable future for all.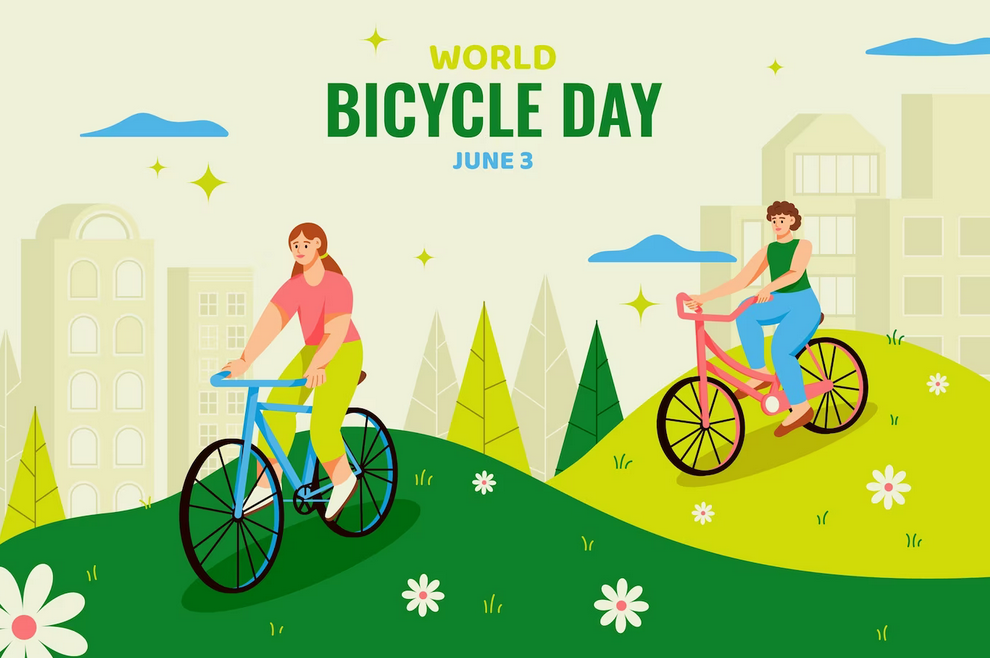 World Bicycle Day Celebrations and Events
World Bicycle Day is marked by numerous celebrations and events worldwide. Cyclists of all ages and abilities come together to participate in group rides, races, and awareness campaigns. Notable events include bike parades, community rides, and educational workshops on bicycle maintenance and safety. Furthermore, social media campaigns and online challenges provide opportunities for individuals to engage, share their experiences, and raise awareness about the benefits of cycling.
Tips for Safe and Enjoyable Cycling
Safety should always be a priority when cycling. It is crucial to wear appropriate protective gear, including helmets, reflective clothing, and lights, to ensure visibility. Familiarizing oneself with local traffic rules and choosing suitable bike routes, such as designated cycling paths or quieter roads, enhances safety. Regular maintenance and inspections of the bicycle also promote a smooth and enjoyable cycling experience.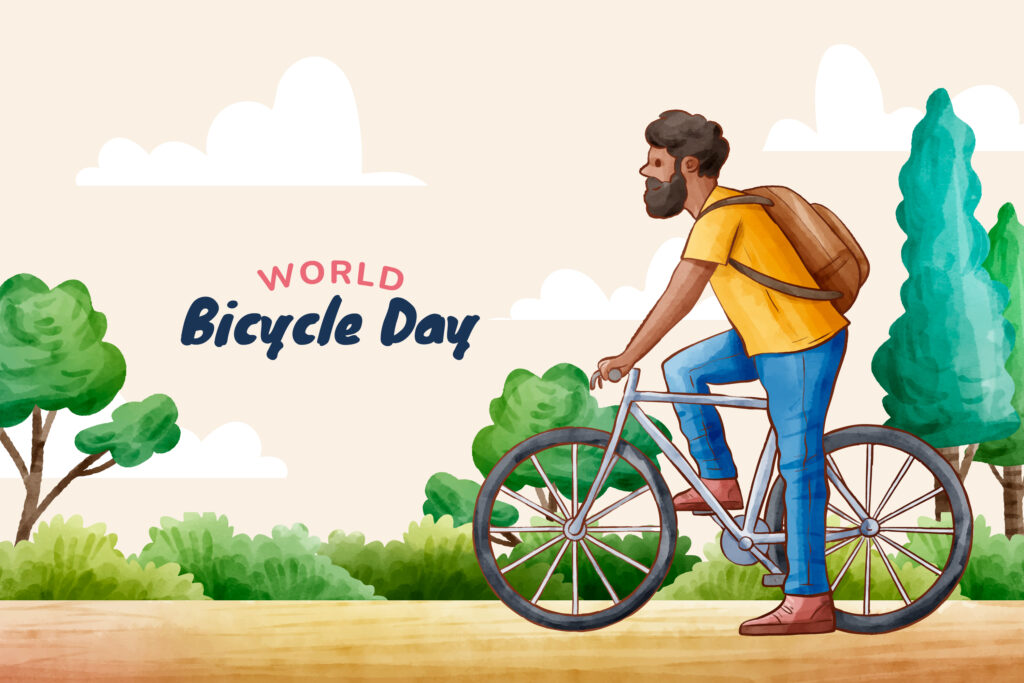 Inspiring Cycling Success Stories
As we celebrate World Bicycle Day, it is inspiring to hear stories of individuals and organizations making a difference through cycling initiatives. From individuals using bicycles to commute to work and school, to community-led bicycle repair programs and cycling clubs promoting inclusivity, these success stories demonstrate the transformative power of cycling in people's lives and communities.
More: Wanted to download Odishashop.com visit here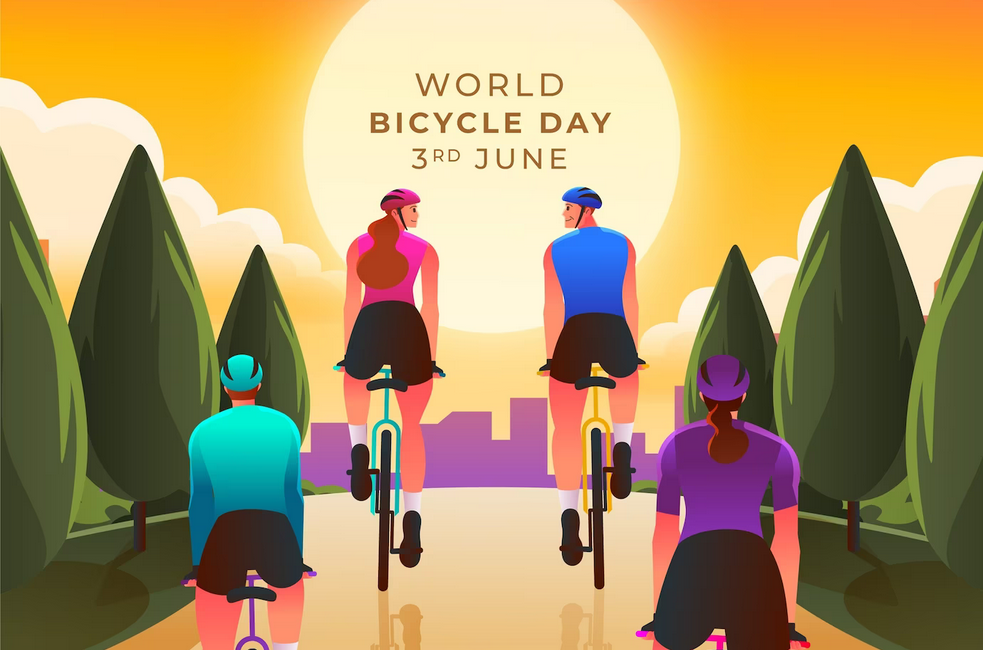 Write A FAQ For World Bicycle Day
What is World Bicycle Day?
World Bicycle Day is a global event celebrated on June 3rd every year to promote the use of bicycles as a sustainable means of transportation and to highlight the many benefits of cycling.
Who initiated World Bicycle Day?
World Bicycle Day was initiated by the United Nations General Assembly, which adopted a resolution in April 2018 declaring June 3rd as the official day to celebrate cycling.
Why is World Bicycle Day celebrated on June 3rd?
June 3rd was chosen as World Bicycle Day to coincide with the anniversary of the first bicycle ride made by French inventor Baron Karl von Drais in 1817.
What is the purpose of World Bicycle Day?
The purpose of World Bicycle Day is to promote bicycling as a means to foster economic development, promote health and well-being, and advance social and environmental sustainability.
How can individuals participate in World Bicycle Day?
Individuals can participate in World Bicycle Day by organizing or participating in local cycling events, promoting bicycle-friendly infrastructure, advocating for cycling rights, and simply going for a bike ride themselves.
Are there any specific events or activities organized for World Bicycle Day?
Yes, various events are organized worldwide on World Bicycle Day. These can include cycling rallies, workshops, awareness campaigns, bicycle parades, and educational programs promoting the benefits of cycling.
How does cycling contribute to sustainable development?
Cycling contributes to sustainable development by reducing carbon emissions, decreasing air pollution, mitigating traffic congestion, improving physical and mental health, and fostering social inclusion.
Is World Bicycle Day only for recreational cycling?
No, World Bicycle Day celebrates both recreational and utilitarian cycling. It recognizes the bicycle as a versatile means of transportation that can be used for commuting, running errands, and leisure activities.
Can businesses and organizations participate in World Bicycle Day?
Absolutely! Businesses and organizations can participate in World Bicycle Day by encouraging employees to commute by bicycle, organizing cycling events, sponsoring cycling initiatives, or supporting local cycling organizations.
How can I promote cycling in my community beyond World Bicycle Day?
here are several ways to promote cycling in your community beyond World Bicycle Day. You can join or start local cycling clubs, advocate for cycling infrastructure improvements, organize community bike rides, support bicycle safety programs, and encourage others to take up cycling as a mode of transportation.
Conclusion
World Bicycle Day serves as a reminder of the immense benefits cycling offers to individuals and the planet. By promoting cycling as a sustainable mode of transportation, we can contribute to global sustainability and well-being. Let us celebrate this day together by participating in cycling events, advocating for cycling infrastructure, and incorporating cycling into our daily lives. Together, we can pedal towards a sustainable future and create a healthier, greener, and more prosperous world.