Located in Odisha's Ganjam district, Taptapani is one of India's very few naturally developed hot sulphur water springs. A dip in this sulphur hot water bath, known for its medicinal properties, is said to heal one of any kind of skin ailments. What's more, it has been said to have been around for more than 300 years. This annual spring serves as the lifeline of the people, and never goes dry, not at summer's height when water bodies decrease in size in the neighboring areas.
The original spring is worshipped as a local god, and references have also been found in many folktales. This region was anciently part of the Kalinga Empire
Taptapani in Odia literally translates into English as 'Tapta' means hot water and 'pani' means water.
The best way to reach Taptapani is by train to Berhampur and then by taxi from the station, located about 256 km south of Bhubaneswar.
Culture of Taptapani Hills
Taptapani possesses a rich cultural heritage that goes back centuries. There are many architectural marvels within and around this area as part of the ancient Kalinga Empire, such as the Sri Nilakantheswar Temple and the Kandi Mata mandir.
Another temple about 20 km from Taptapani is the temple of Mahuri Kalua, situated on a hilltop with spectacular views over the surrounding hillside. The best part of Taptapani is the surrounding tribal culture that has remained unchanged for many years and is still on exhibit with songs, dance and many exotic tribal rituals during festivals
People of Taptapani Hills
Taptapani surrounding area is a consortium of tribal-populated villages. Living tribes include Bondas, Dingaria Kondhs, Malis, and the Kutia Kondhs. The locals are skilled hunters and a good percentage of the population also use it to earn their living.
Festivals of Taptapani Hills
Worshiped as Kandhuni Devi by the tribals, Taptapani gets crowded during Sankrantis and festivals like Dussehra when people from neighboring tribal villages gather to worship the deity.
Conclusion
Although Taptapani is mostly renowned for its hot water springs, there are also other attractions within and around it. This place is surrounded by hills and forest, which can be a good place to go trekking and wildlife exploration.
The forest with its uncommon birds also provides fantastic views of wildlife. There is also a nearby deer park near Taptapani which is maintained by the Forest Department. Spotted deer and Sambar are held in two different areas surrounded by wire fencing.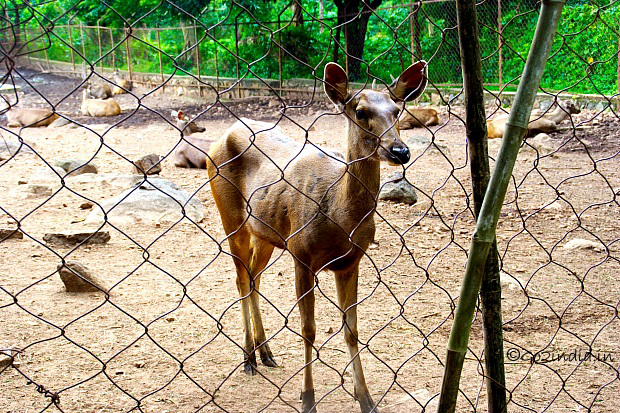 Taptapani is deserted for most parts of the year and if you love nature and serenity, this is the perfect place for you to travel for a break. Besides the call of birds, the gurgling of mountain streams and the occasional sound of a passing motor vehicle, it is totally silent, offering the mystical feeling of being detached completely from everything.
How to Reach Taptapani Hills
By flight: The nearest airport to Taptapani is Biju Patnaik International Airport in Bhubaneswar.
By Bus: Taptapani has AC bus connectivity to neighboring towns or large hubs operated by tour operators such as Bhubaneswar.
By Train: The nearest station to Taptapani is Berhampur Railway Station, which is very well linked by daily trains from all over the country.
Editor's Note: Taptapani Panthanivas Hotel has two Deluxe suites where hot spring water is available in bathroom for soaking in.