The craftsmen of Odisha, undoubtedly, have mastered the art of stone and wood carvings. Stone carving has become one of the significant handcrafts of the state. Historically, the enormous collections of stone carvings are best uncovered in the design and rock-cut models of Lingraja, Jagannath, Mukteshwara and different places of Odisha.
Other vital landmarks incorporate the temple chariot of the Sun God at Konark, stupas of Ratnagiri and Udaygiri, Surasundaris radiant delights playing on various instruments at Konark temple, the Konark wheel, horse, elephant, lion. Different themes incorporate Krishna and Radha, Laxmi, Vishnu, Durga, Buddha and Ganesha.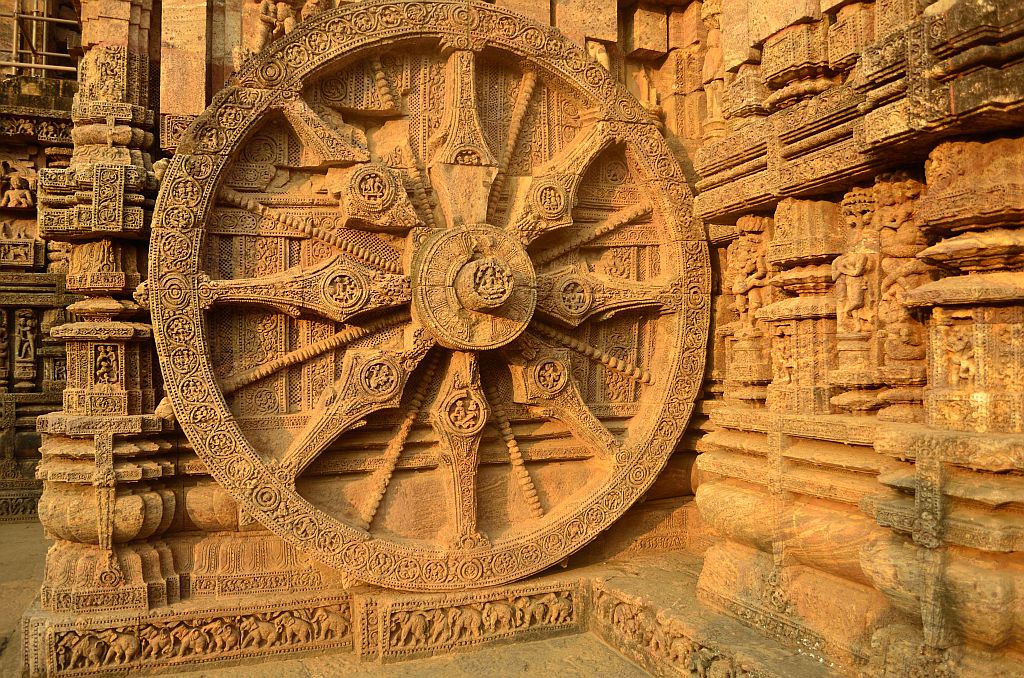 Contemporary craftsmen have made numerous ornamental and utility articles like ashtrays, paperweights, flame stands and book rests. The other arrangement of items can be very well noticed in stoneware utensils and kitchenware.
THE LANDMARK OF STONE CARVINGS
Stone carving is polished by craftsmen predominantly in Puri, Bhubaneswar and Lalitgiri in the Cuttack area, however a few carvings can be found in Khiching in the Mayurbhanj District. The artistic expression fundamentally comprises of specially cut works with the Sun Temple of Konark and its perplexing figure and sensitive carvings on the red striking sandstone.
The carvings of the age-old dynasties have uncovered a prospering society that gave most elevated significance to the specialty of stone and wood carvings. In spite of the advancement of human race, this exchange has prospered welcoming consistent consideration of individuals from everywhere throughout the world.
The stone and wood carvings have consistently prized the perfect brilliance of the land. It has proceeded with an undying pattern as ages have multiplied their energy for craftsmanship in the stone and wood carvings. The art has proceeded so far rulers and aristocrats broadened their help as well as it has the intrinsic worth in it that is essentially ageless.
PREDOMINANTLY USED STONES AND TOOLS
India has a tremendous asset of various stones. Just a couple of handy tools like mallets and etches of different shapes and sizes otherwise called 'Muna', 'Patili', 'Martual', 'Thuk-Thuki' and 'Nihana' are sufficient to cut the ultra-delicate white soapstone, or Khadipathara, harder greenish chlorite or Kochilapathara and pinkish Khandolite or Sahanapathara or Baulapathara and the hardest of all dark stone or Mugunipathara.
THE PROCEDURE
A layout of is first sketched on the slice to-measure stone. When the framework is engraved, the last figure is brought out by evacuating the undesirable bits. For the harder stones, this is finished by etching out the additional material. With gentler stones, it is finished by scratching out the additional material with a sharp level edged iron apparatus. Mallets and etches of different sizes are utilized (for example the muna, patili, martual, thuk-thuki and nitana).
The craving starts with the etching ceaselessly of huge lumps of repetitive stone (a procedure known as "roughing out", "pitching", or "knocking off"), utilizing a point etch and a wedge-formed pitching etch, along with an artisan driving sledge. When an unpleasant figure rises, progressively exact markings are made with charcoal, pencil or coloured pencil on the stone, and the artist at that point utilizes mallet and point work procedure to make more defined characters. Other tools (like a toothed etch, paw etch, grates and rifflers) are utilized to make the last figure.
STONE CARVINGS IN THINGS OF DAILY USE
The figures are conventional pictures, including legendary figures. Utilitarian things like flame stands, pen stands, paperweights, bookends, light bases and stoneware utensils are likewise made. Turning and finishing with a wooden machine called Kunda, the experts produce wonderful finished plates (Thali), holders (gina, pathuri), cups and glasses.
These are utilized for Pujas, ceremonial occasions and for day by day eating. Stoneware compartments are especially useful for putting away curd as they don't respond to corrosive. They are likewise loaded up with water and utilized for holding the legs of wooden almirahs to keep out the ants.
WOOD CARVINGS: NOT SO FAR BEHIND
Wood carving is an old work of art rehearsed in various parts of Odisha. Bright or painted wood carving is renowned of Puri where the gifted craftsmen set up the completed merchandise utilizing vegetable colours. The readied article is so flawlessly done up as each article is a one of a kind piece. Bright veils, wooden toys, chariot and symbols of divine beings and goddesses are well known.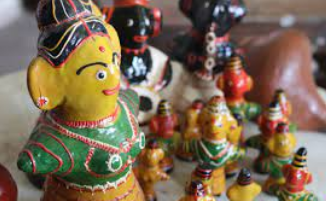 In the second sort of wooden carving, carving done on white teak. This white teak is creamish in shading and this carving is basically done in Cuttack. Yet, the finished things are accessible in rest of the nation also.
The last but not the least is the gifted work of Daspalla town where the nearby specialists take a shot at the rose wood. These specialists substantially make items such as bowls, containers, stands utilized for fixing incense sticks.
Conclusion
The depth of dedication shown by the stone and wood craftsmen of Odisha can be shown in their work, that is sold the world over and use in the day to day lives of the common Odia people.Let us celebrate the lives and talents of these superb artists by promoting their artwork and buy local products like these.