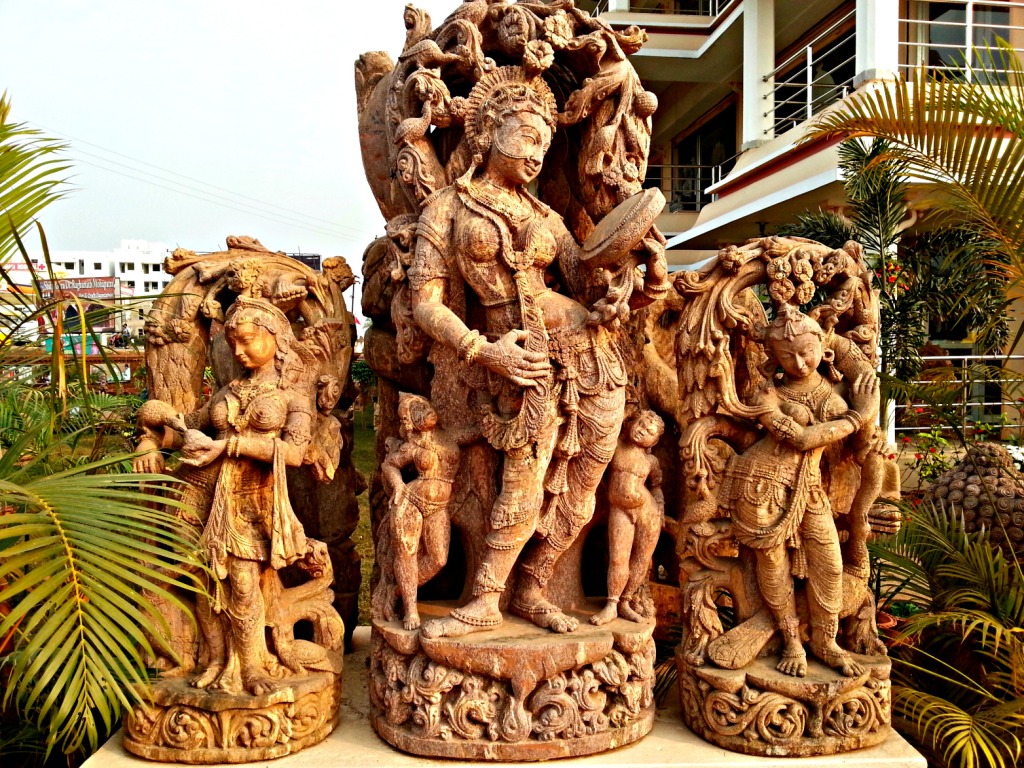 With a creative and versatile mind, Mr. Mohapatra puts all of his hardwork and devotion into his work to make it the best. If the craft of sculpture is a lesson then Mohapatra is the master of it.
This great architect, sculptor and current Rajya Sabha MP from Odisha, who dreams of building a second Konark in the state, is the topic of discussion in this article.
Biography
Raghunath Mohapatra was born on 23 March 1943 at Pathuria Sahi in the Puri district. His father's name is Damodar Mohapatra and his mother's name is Shakuntala Devi. He was dropped from school when he was in class 8, never studied thereafter, but dedicated himself to the art of carving sculptures out of stones. He left Puri when he was 18 and started working at Government Handicraft Training and Design Center, Bhubaneswar. For his hard efforts and dedication in the field of sculpture making, he was awarded with Padma Shree, only at an age of 23 in 1976. 
It is also said that ancestors of Mr. Mohapatra created the world famous Konark Temple and the 12th century-old Shri Jagannath Temple at Puri.
Raghunath Mohapatra has founded two major craft hubs in the capital city of Bhubaneswar, the "Shilpi Grama" Craftsmen's village) and the "Raghunath Crafts".
Tara Tarini Temple, a new style built temple in old architectural structure, was the creativity of Raghunath. He is the chief Architect of the same. He has sculptured various temples not only across Odisha, but also across India. Government of Odisha has appointed him as the President of Odisha Lalita Kala Academy.
Architect Raghunath Mohapatra was awarded with the Padma Bhushan award in 2001.
Ministry of External Affairs nominated him as a member of the Indian Council for Cultural Relations (ICCR) in 2000.
Architectures and Sculptures
Raghunath Mohapatra has sculpted and designed many marvelous architectural buildings and postures. The following is a list of his eminent works.
• A 18 feet long and 15 feet high Konark Horse statue at Master Canteen square, Bhubaneswar.
• A 12 feet high Konark Horse at Barabati Stadium, Cuttack.
• 16 Konark Chakra at Bhubaneswar Airport
• 3 Temples of height 70 feet each at Titlagarh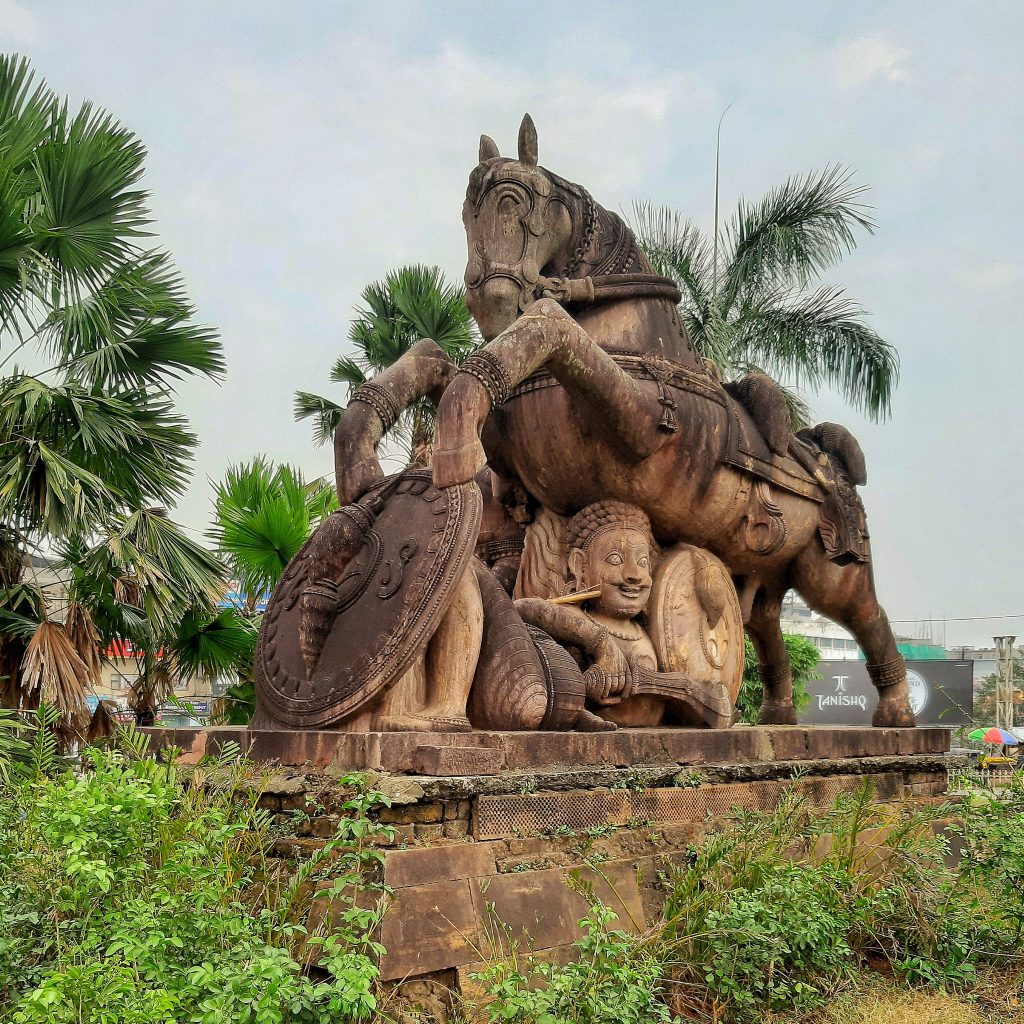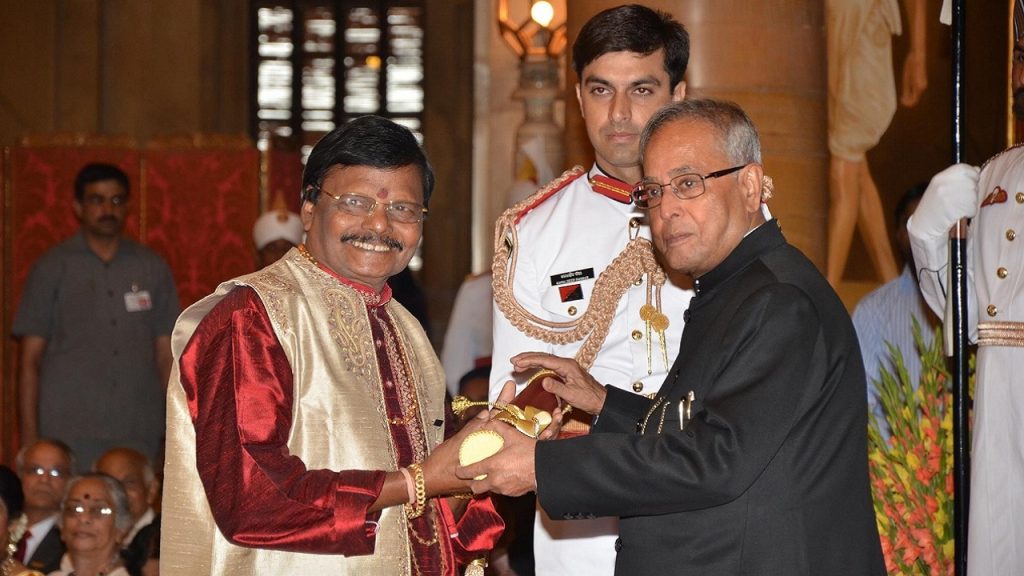 He was conferred with Padma Shree in 1976.
He also bagged the state award in the year 1964.
In 2006, he was honoured with Shilpi Guru Samman.
2014 brought him the prestigious Bharat Muni award.
He was honoured with Malhar Samman in 2017.
Conclusion
Even at his 70s, Raghunath astonishes the watchers with his magnificent skills of hammering the stone with chisel in perfection.
Most of the famous sculptures of Odisha standing in pride have been touched by Mohapatra's hand. Not only in Odisha, he has showcased his talent across the country as well. His devotion to the sculpter work shows his dedication. He is a versatile artist who gives life to the nonliving.
He is the proof that even without any educational qualification, one can achieve his feats. For his amazing talents, he is also known as the Shilpi Guru among the crafts persons. Hence, Mr. Mohapatra is termed as a true doyen of stone sculpture.
Now-a-days, Mr. Mohapatra is playing his part in the politics.