The state-of-the-art Kali Bhoomi museum that spans across 12.68 acres in Pokhariput area of the capital city of Odisha is one among the unparalleled crafts hub in the eastern India. It was set up to fulfil the need for a one stop shop for authentic handicrafts and handlooms of Odisha. Ever since then, the Handicrafts department has worked relentlessly to bring forward the lost and glorious crafts and handlooms of the state before the public.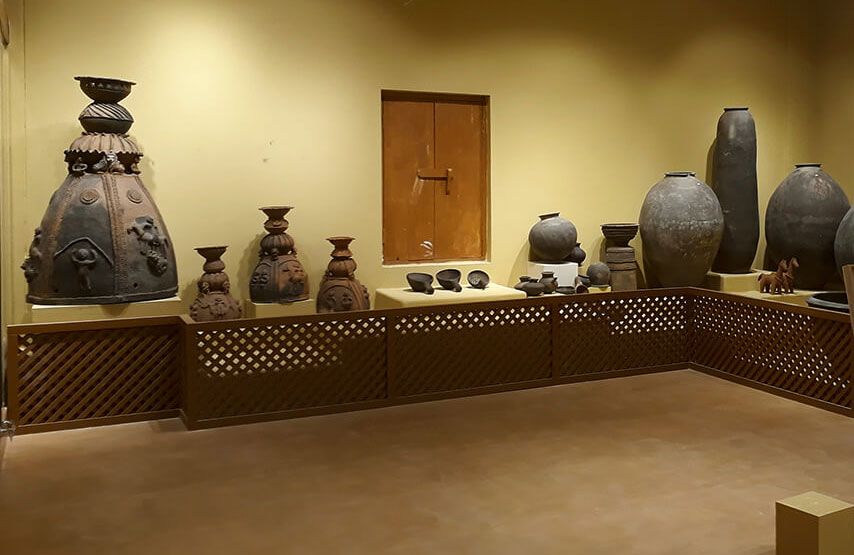 Construction of the Kala Bhoomi Museum:
Even though the Kala Bhoomi Museum was inaugurated a couple of years ago i.e., on 22nd March 2018 by Chief Minister Naveen Patnaik, the planning to create the museum started eight years ago after the Handicrafts and Handlooms department searched for a piece of land in Bhubaneswar. The state government decided to grant the current area of Pokhariput after almost finalising over two other places. Ever since then, the museum has been organically attracting visitors from all around the state.
Exquisite Infrastructure
The infrastructure of the Kala Bhoomi Museum which is spacious and breezy, has been smartly designed to showcase a typical Odia household with a veranda (courtyard), a tulasi chauraha, huge trees like the neem which in assemblage show striking combination. Not only this, every section opens up to a wide and breaths taking courtyard.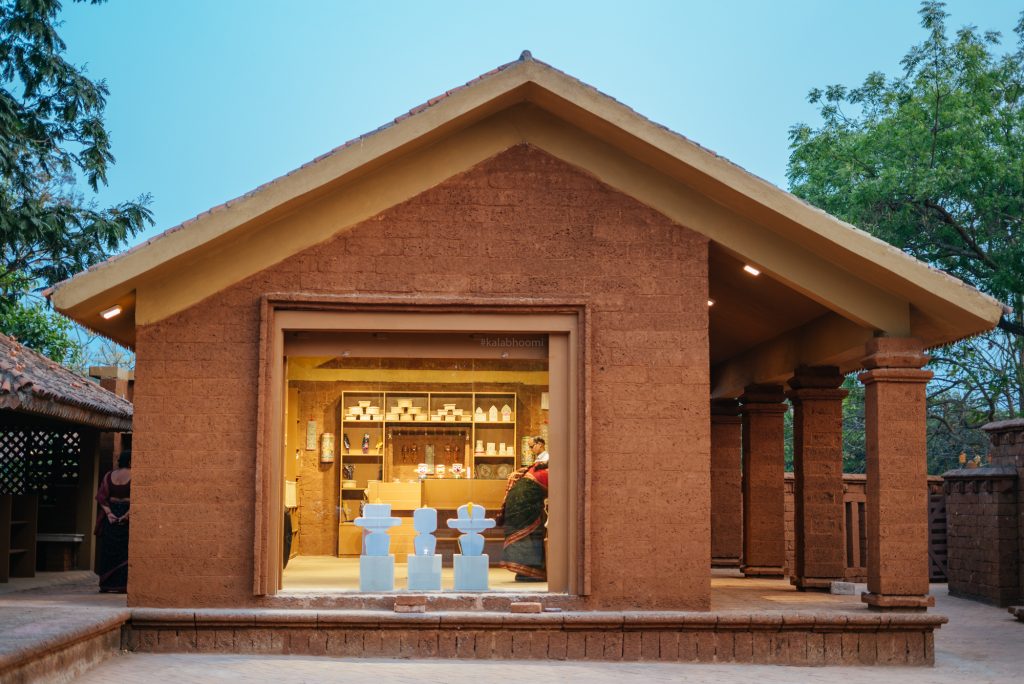 In addition to this, there is an amphitheatre, special workshop area, a play area for children, an outdoor canteen and most importantly, a souvenir shop. The museum features outdoor display sections in each of the courtyards. Almost all courtyards have been dedicated to showcase the tribal living and temple architecture but the main entrance to the courtyard that leads the way to the inside of the museum displays not only a special large container but also a Kuldevi Temple.
Galleries
Once inside the Kala Bhoomi Museum, a total of eight out of 10 galleries are open for the public display. These are as follows:
Terracotta Gallery: It displays grain containers, lacquer dolls, roof tiles, etc.
Traditional painting Gallery: Pattachitra, palm leaf engraving, wooden toys that showcase ancient Odisha painting skills.
Stone and wood Gallery: royal doors, treasury box, stone artefacts, fragmented stones, wooden panel, bamboo hand cover, wooden pieces of different gods are kept for display here.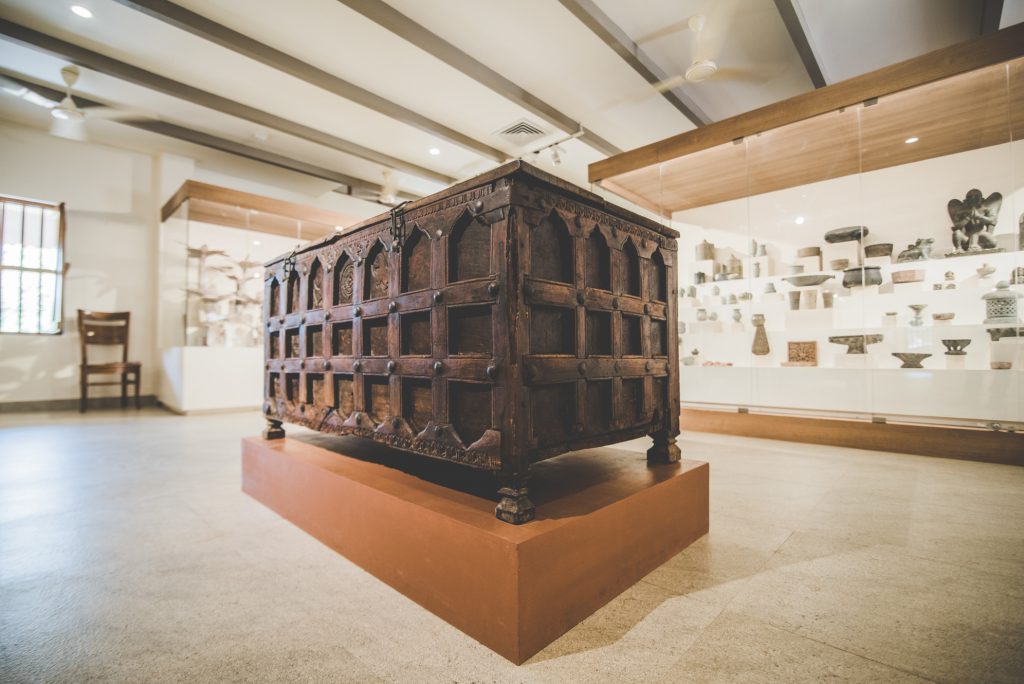 Metal Gallery: Dhokra artefacts, brass artefacts, aluminium, silver filigree can be seen here.
Natural material craft Gallery: This gallery displays applique paddy craft, sea-shell craft, cow dung crafts, bamboo coated with lacquer, etc.
Pre-weaving Gallery: As the name suggests, cocoons (mulberri, eri, tassar), blended fabric, tassar penduncle, natural raw material for dying purposes are stored here.
Tribal Gallery: This gallery has been dedicated to tribal life as tribal photographs, textiles, weapons, house-hold implements, agricultural implements, tribal jewelleries, musical instruments are kept with utmost care here.
Handlooms Gallery: 114 sarees from different districts of Odisha including a modern gallery.
The galleries have some rare articles which have been claimed to be over more than 100 years old.
When to Visit
The Kala Bhoomi Museum is open every day of the week (apart from specific regional and national holidays) from 10 am to 5 pm. But owing to the prevailing conditions of COVID-19, the museum has been indefinitely shut for public till further announcements by the concerned authorities.
How to Reach
By Air: The nearest airport is Bhubaneswar International Airport.
By Rail: The nearest railway station would be the Bhubaneswar main station.
By Road: If one desires he/she can take the Mo bus service and get off at the Kala Bhoomi bus stop. Or else, autos and taxis are easily accessible to and from the museum.