Odisha is blessed with abundant mineral resources which help in acing other mineral producing states in value of output. The state is endowed with large reserves of bauxite, china clay, chromite, coal, dolomite, fireclay, graphite, gemstones, iron ore, limestone, manganese ore, mineral sand, nickel ore, pyrophyllite and quartz. Other minerals of the state include copper ore, lead ore, titanium bearing vanadiferous magnetite, talc/soapstone and high magnesia igneous rocks.
Odisha is a major supplier of raw materials to other states. It leads in the outbound movement of limestone, iron ore, manganese ore and metal products. Odisha leads in limestone, dolomite, gypsum, manganese and iron ore. Endowed with 96 per cent of the country's Chromite reserves, 92 % of Nickel, 53 % of Bauxite, 45 % Manganese, 35 % Iron ore and 25 % Coal, mining royalty is the biggest non-tax contributor to the state's revenue stream.
Minerals and Their Whereabouts in Odisha
Diamond is distributed over the Kalamidadar valley of Nuapada district by the Mahanadi river bed particularly from Binika in Subarnapur district to Madhapur in Boudh district. Aquamarine is distributed over Charbati, Beldihi in Sambalpur district.
Gold is spread over a number of districts like Mayurbhanj District, Kendujhar District, Sundargarh District, Koraput District & Angul District. Quartz & Quartzite is found in Boudh, Baragada, Kandhamal, Kendujhar, Jharsuguda, Kalahandi, Mayurbhanj, Nuapada, Subarnapur, Nabrangpur, Rayagada & Koraput districts.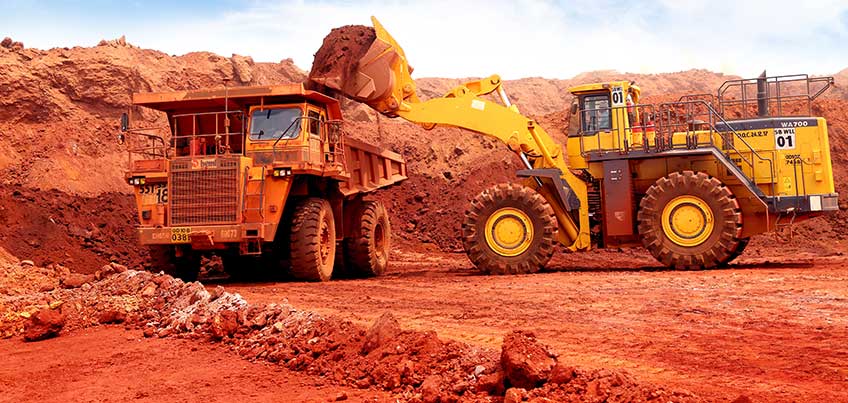 Coal is extracted at Talcher Coal field & Ib River Coal field located in Angul – Dhenkanal & Sambalpur Jharsuguda District. China Clay is found in Mayurbhanj District. Asbestos & Tin Ore (Cassiterite) are found in Malkangiri district.
Orissa is one of the leading centres in our country for the production of Iron ore. Badampahad in Mayurbhanj, Keunjar, Jajpur and Sundergarh are famous for Iron-ore reserve. Orissa is first in the country for the production of Manganese ore in Sundergarh, Kalahandi, Keonjhar, Bolangir, Koraput.
Orissa is first in India for- Chromite ore produced in Jajpur, Keonjhar, Dhenkanal. Sambalpur, Bolangir, Kalahandi and Koraput produce plenty of Bauxites for use in the Aluminium industry. Sundergarh and Sambalpur produce limestone for cement and other industries.
Minerals & Economy
Under the soil, Odisha is a ratna bhandara (treasury of gems), and over the soil, Odisha is a perennial straggler.
The extraction industry accounts for over 30 percent of the industry sector's contribution. But with high unemployment, Odisha's youths and households have not benefited.
Odisha is probably one of the best examples in the world of how non-renewable natural resources are disproportionately important to poor and fragile economies, as typically, they are their main endowment and revenue source.The only trades (and not industries) that mining has spurred over the years are automobile, rentals, logistics, hospitality (low end) and brokering. Odia youths are not present either in the upstream or downstream of mining either as entrepreneurs or employees.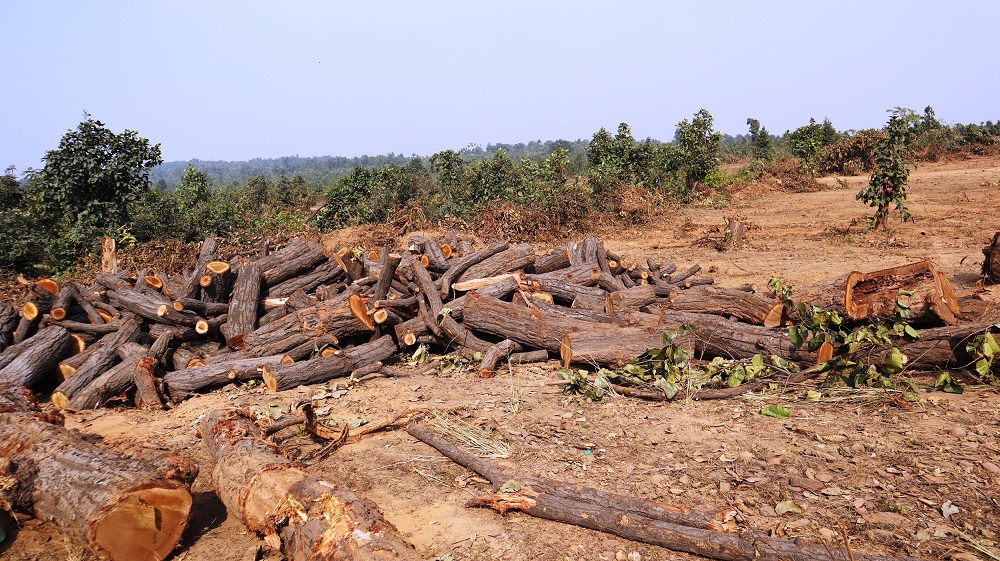 Odisha is at the bottom in the health index score. All the mineral-rich districts of the state are featured in the list of India's most backward districts. In Keonjhar, the epicentre of mining, 62 percent of the population lives below the poverty line. In Koraput, Asia's Bauxite capital, 79 percent live below the poverty line.
The income from mineral extraction has not benefited the regions from where the minerals are removed, rather poverty has increased in those areas. This has majorly affected the social fabric, owing to quick gains due to the 'middlemen' syndrome.
Steps to be Taken
We can make Odisha an island of development by using mining judiciously and smartly, with legitimate Odia nationalism and development in heart. It seems that Odia nationalism and Odisha's wealth are racing in the fast lane of self-destruction.
We can aim at taking some steps
1. Let the mining department make public the area development plans of the competing mining companies which must also include plans to mitigate climate emergency for which Odisha is inevitably, a sitting duck.
2. Let the tribal and backward communities be sensitised about the future of their lands and the future of their lives in lieu of their lands being mined.
3. Let us have Gram Sabhas on the area development plans of the mining companies and have social approvals of the plans. The social approvals should be devoid of any politics.
If Odisha can leverage the supportive provisions laid down by the policies, it can showcase the best practice of 'responsible mining' to the entire globe as well as make good revenue at the same go.
This is Odisha's biggest gamble and would make or break the state in no time.
Let's wake up and take care of our home.