Introduction
Gandhi Jayanti is celebrated on October 2nd every year to honor the birth anniversary of Mohandas Karamchand Gandhi, popularly known as Mahatma Gandhi. As one of the most influential figures in India's freedom struggle, Gandhi's teachings of nonviolence and his philosophy of truth (Satyagraha) continue to inspire people around the world. This blog explores the life and achievements of Mahatma Gandhi, the significance of Mahatma Gandhi Jayanti, and ways to celebrate and commemorate this auspicious day.
Life and Achievements of Mahatma Gandhi
Born on October 2, 1869, in Porbandar, Gujarat, Mahatma Gandhi grew up in a devout Hindu family. His experiences during his formative years instilled in him a deep sense of empathy, humility, and a strong belief in justice. Gandhi's philosophy of nonviolence, Ahimsa, became the cornerstone of his teachings and actions. He led numerous peaceful protests and civil disobedience movements to challenge British colonial rule in India. His greatest achievement was spearheading the Salt March in 1930, a significant event that marked a turning point in India's fight for independence.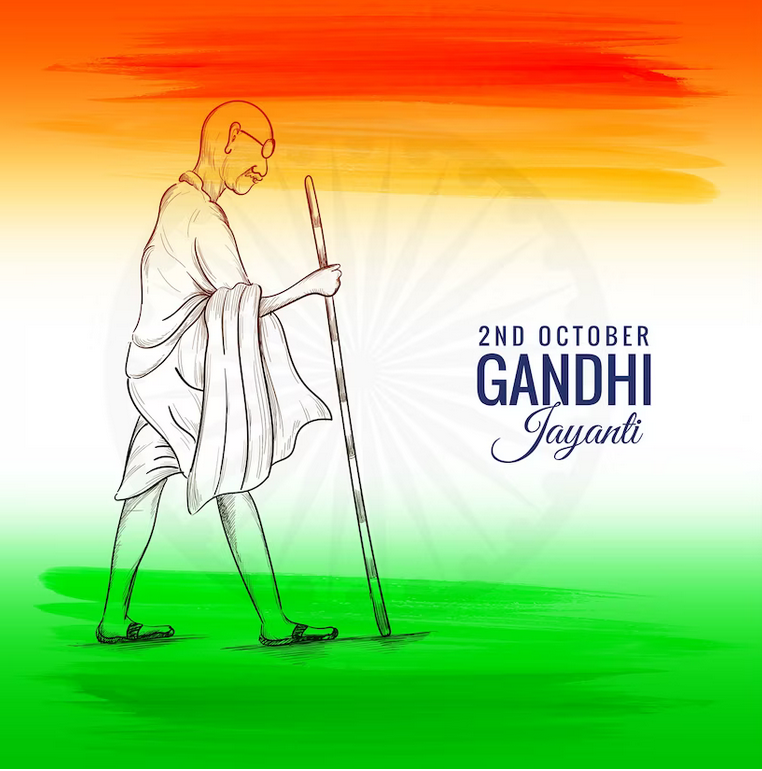 Celebrations and Observances
Mahatma Gandhi Jayanti is a national holiday in India, observed with great enthusiasm and reverence. The day is marked by various activities across the country. Government institutions and schools organize events, such as flag hoisting ceremonies, cultural programs, and debates, to commemorate the occasion. Additionally, awards such as the Gandhi Peace Prize are conferred to individuals or organizations that promote Gandhi's ideals.
Mahatma Gandhi's Teachings and Principles
Mahatma Gandhi's teachings continue to resonate with people across generations. His philosophy of nonviolence, Satyagraha, advocates for the power of truth and peaceful resistance. Gandhi believed that one's actions should be aligned with their principles, and he emphasized the importance of personal morality and self-discipline. He fought against social injustices such as untouchability and untiringly advocated for the rights of women.
You can read our another post on Janmashtami in Odisha Celebrating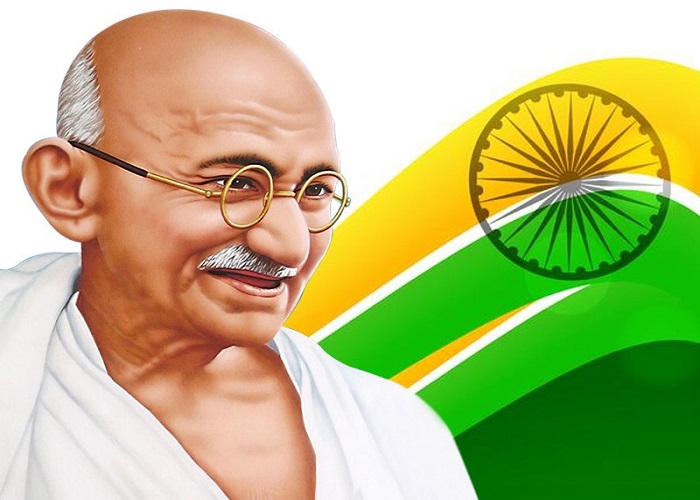 Inspirational Quotes by Mahatma Gandhi
Gandhi's words continue to inspire and guide millions of people worldwide. Some of his most impactful quotes reflect his principles of nonviolence, truth, and social justice. For instance, "Be the change you wish to see in the world" reminds individuals of their responsibility to bring about positive change through their own actions. Exploring key quotes by Gandhi and their relevance today helps us understand the depth of his wisdom and its applicability in modern times.
Mahatma Gandhi's Legacy
Gandhi's legacy can be seen in various aspects of society. His influence extends beyond India's borders, as he inspired many leaders and movements globally. His teachings have inspired countless individuals, including Martin Luther King Jr., Nelson Mandela, and Aung San Suu Kyi, who have successfully implemented nonviolence as a means of resistance. Institutions such as the Gandhi Ashram in Ahmedabad and the Sabarmati Ashram in Gujarat help perpetuate Gandhian values and keep his memory alive.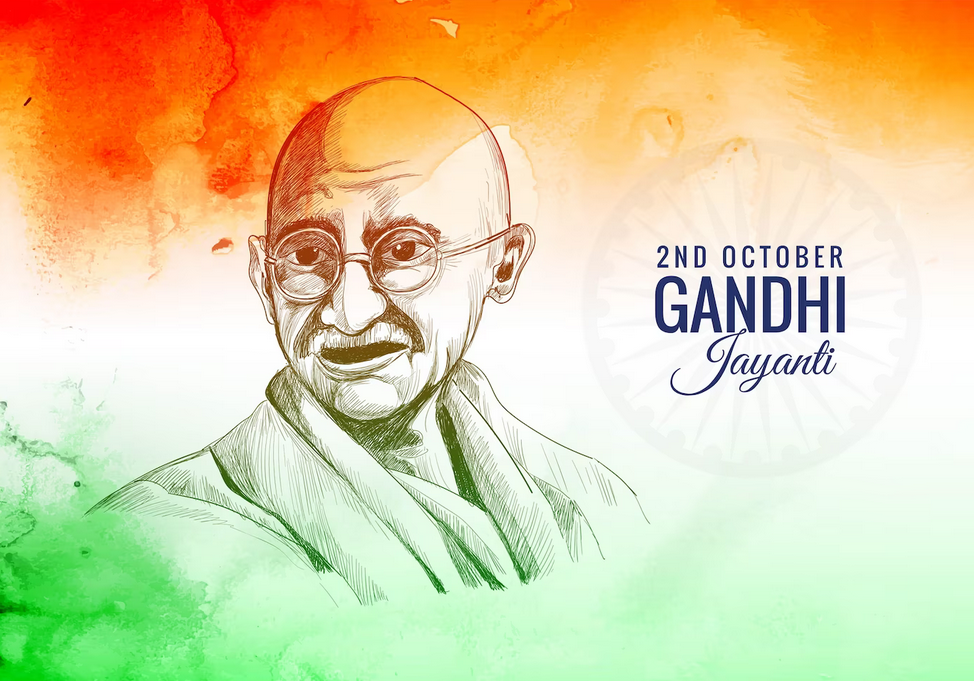 Ways to Commemorate Mahatma Gandhi Jayanti
Mahatma Gandhi Jayanti provides an opportunity for individuals to reflect on Gandhi's teachings and principles. Engaging in community service initiatives, participating in peace marches, organizing educational programs about his life, and promoting Gandhian principles in daily life are ways to honor his legacy. This section explores practical ideas on how individuals can commemorate Mahatma Gandhi Jayanti and contribute to creating a more peaceful and just society.
Personal Reflection and Connection
Encouraging readers to reflect on their personal connection to Mahatma Gandhi and his teachings can deepen the impact of this celebration. Sharing personal anecdotes or experiences related to Gandhi's ideas and how they have influenced one's life can inspire others to embrace his principles in their own lives. This section aims to create a sense of personal connection and encourage readers to find ways to incorporate Gandhi's wisdom into their daily routines.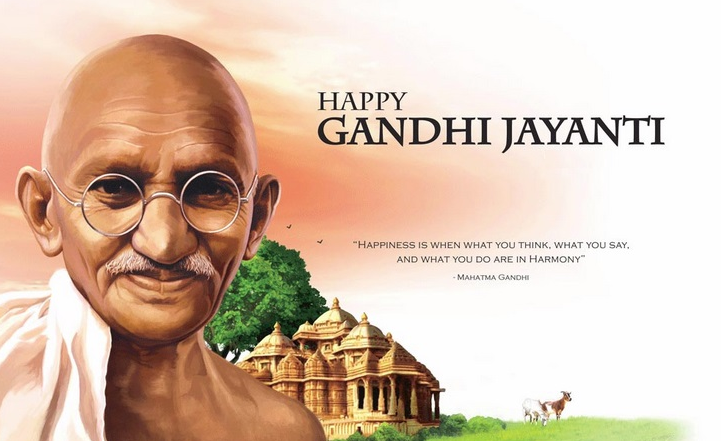 Write A FAQ For Mahatma Gandhi Jayanti
What is Mahatma Gandhi Jayanti?
Mahatma Gandhi Jayanti is a national holiday in India celebrated every year on October 2nd to commemorate the birth anniversary of Mahatma Gandhi, the Father of the Nation.
Who was Mahatma Gandhi?
Mahatma Gandhi was a prominent Indian freedom fighter and social reformer who played a crucial role in India's struggle for independence from British rule. He is known for his principles of nonviolence and civil disobedience.
Why is Mahatma Gandhi Jayanti celebrated?
Mahatma Gandhi Jayanti is celebrated to honor Gandhi's life, teachings, and his contribution to India's independence movement. It is a tribute to his philosophy of truth, nonviolence, and peace.
What are the main activities during Mahatma Gandhi Jayanti?
On Gandhi Jayanti, various events are organized across India, such as prayer meetings, homage ceremonies, and cultural programs. Schools and educational institutions hold special functions and competitions highlighting Gandhian principles.
How is Mahatma Gandhi Jayanti celebrated in India?
The day usually begins with prayer meetings and the singing of Gandhi's favorite devotional songs. People pay their respects to Gandhi's statue or visit his memorial in New Delhi. Additionally, various organizations and individuals participate in activities like cleanliness drives and promoting communal harmony.
Is Mahatma Gandhi Jayanti a public holiday?
Yes, Mahatma Gandhi Jayanti is a national public holiday in India. Government offices, schools, and most businesses remain closed on this day.
Are there any specific traditions or rituals associated with Mahatma Gandhi Jayanti?
Although there are no specific rituals associated with Mahatma Gandhi Jayanti, many people observe a day-long fast as a mark of respect for Gandhi's principles of self-discipline and sacrifice.
What were some of the key teachings of Mahatma Gandhi?
Mahatma Gandhi advocated for nonviolence, truth, simplicity, self-discipline, and communal harmony. He believed in providing equal rights and independence for all individuals, regardless of their caste, creed, or social status.
How does Mahatma Gandhi Jayanti inspire people?
Mahatma Gandhi's teachings of nonviolence, truth, and peace continue to inspire people worldwide. On Gandhi Jayanti, individuals reflect on his life and principles, renewing their commitment towards promoting peace, justice, and equality.
Can people from other countries celebrate Mahatma Gandhi Jayanti?
Mahatma Gandhi Jayanti is primarily celebrated in India, but people from other countries can also participate in events or organize programs to honor Gandhi's teachings and his legacy of nonviolence. It is a day for global reflection on the importance of peaceful coexistence and harmony.
Conclusion
Mahatma Gandhi Jayanti is a reminder of the enduring legacy of a man who dedicated his life to the principles of truth, nonviolence, and social justice. Celebrating this day provides an opportunity to not only honor the Father of the Nation but also to reflect on his teachings and apply them to our own lives. By embracing Mahatma Gandhi's ideals, we can contribute towards creating a better world, one that strives for peace, harmony, and equality. As we celebrate Mahatma Gandhi Jayanti year after year, let us remember that his message of nonviolence and love remains as relevant today as it was during his lifetime.