Ekamra Haat, a mini Odisha in itself, is the initiative driven by the Odisha state government to help advance Odia handicrafts, in addition to other craftworks from the whole way across India. Likewise, modern architectures of Ekamra Hata have set up in the towns of Puri and Konark. The major motive behind this initiative has been the advancement of artworks by empowering direct promoting opportunities to both urban just as rural craftsmen.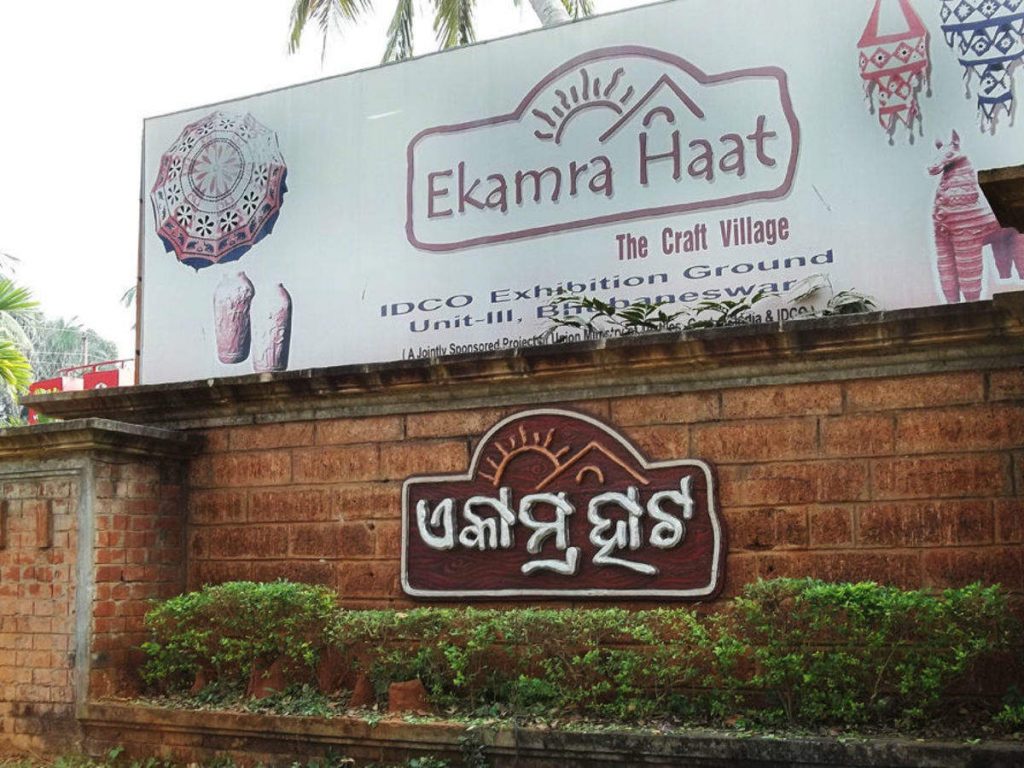 Construction of Ekamra Hata
Set up in 2002 by the Government of Odisha in association with IDCO, Ekamra Hata has grown gigantically famous among guests and draws in great footfall all-round the year.
Ekamra Haat is located in central Bhubaneswar (Madhusudan Marg, Unit 3, Ekamra Vihar), the capital city of Odisha and had been modelled along the line of the famous 'Dilli Haat'. It is a famous spot for buying handiwork and handlooms products. Due to its proper maintenance and easily accessible location, it has pulled in huge number of sightseers and localites. It has 42 handlooms and crafts shops and 8 open display corners which furnish purchasers with normal and unique craft items.
Astounding Architecture
The architecture of the Ekamra Hata is unqiue and the shops are made like cottages. There are huge grass mounds which give the guests a vibe of rural Odisha. The shops in Ekamra Haat stays open on all week days from 10 a.m to 10 p.m.
You can discover specialty and expertise of craftsmen from various regions of the state. The shops in Ekamra Haat exhibit different artworks like stone and wood carvings, applique works, pattachitra, cane and bamboo crafts, dokra, bell metal, terracotta work, palm leaf engravings and textile work for example, Bandha sarees from Sambalpur and Nuapatana.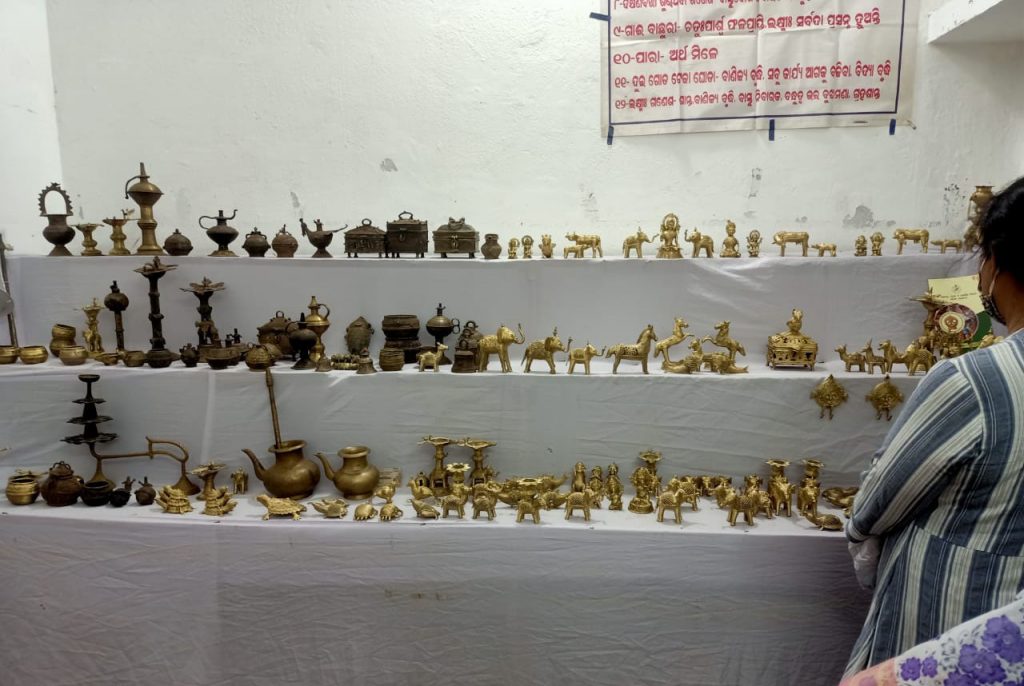 Soothing Music that Takes You Back to the 80s
Garden and music have an extraordinary bonding. Music is the best thing one can have while appreciating time at a recreation center with friends or family. It is an astounding feel to sit and think with moderate music. In Ekamra Haat one can enjoy the moderate music from old Odia films while strolling through various stalls.
Heaven for Shopping Buddies
Set up as an initiative of the state government, Ekamra Hata is a rambling shopping zone in the traditional crafts of Odisha. There are explicit shops committed to each art making it the best spot to look for gifts and traditional things of day to day usage from across the state. The cost of the crafts is entirely reasonable and negotiable. Customization is likewise conceivable as the majority of the artisans additionally take orders.
Restaurants and a park in the premises are nearby frequents at night. Number of various displays go on in the exhibition show ground nearby.
All the shops at Ekamra Haat take after town cabins, oozing a vibe of rural Odisha. The compositional plan of the shops depicts a provincial market setting and give a natural appeal to the spot. One can purchase different handiworks and material items from all over Odisha.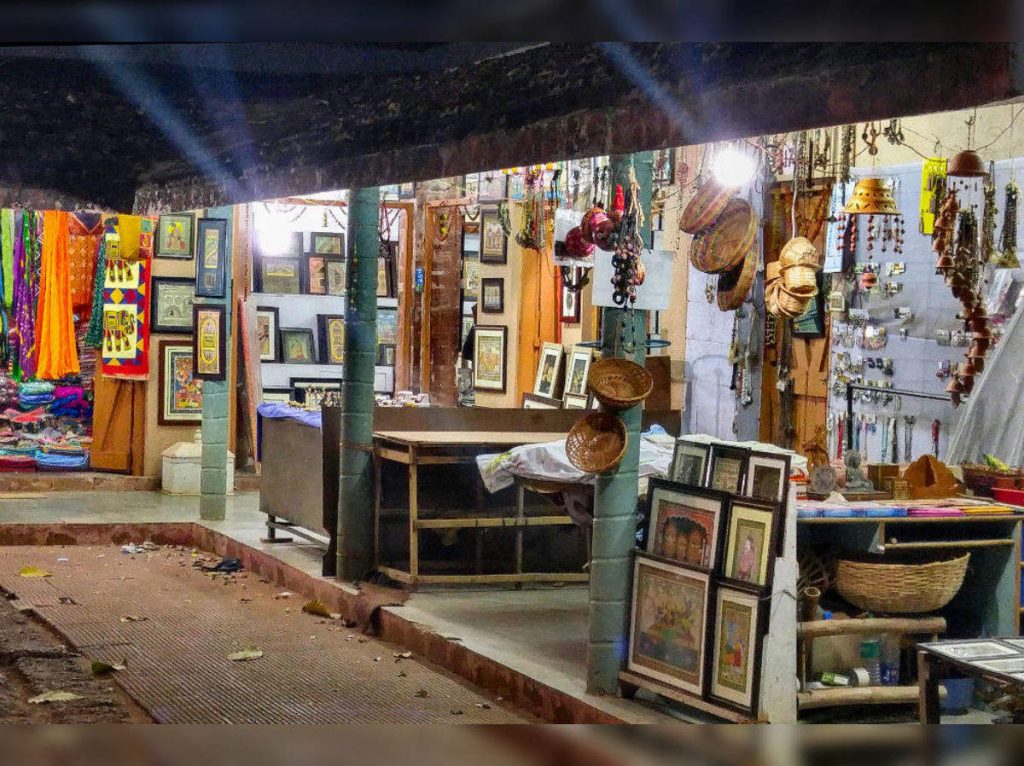 Other than items from Odisha, one can purchase handlooms and crafted works from a few regions of India viz. Gujarat, Rajasthan, Jammu and Kashmir, West Bengal and Uttar Pradesh. There are additionally shops which sell flawless home stylistic layout pieces, pearls and gems at entirely moderate rates.
Heart-Warming Aesthetics
Ekamra Haat has something to bring to the table for everybody. On the off chance that shopping doesn't energize you, at that point there are different things which you can appreciate here. The spot increases in a wonderful vibe in the midst of manicured gardens, a little lake and blossoming plants where you can simply chill, overlook your tiredness and absorb the tranquillity of the lavish green yards. There is an open-air amphitheatre where annual festivities, plays, cultural programmes and melodic shows are organised every now and then.
One Stop Destination for Foodies
Foodies are likewise regular here as there are around 10 cafés which serve true Odia food (both veg and non-veg) along with fast foods, desserts and treats. In the event that you wish to savor customary Odia cooking, at that point this is the ideal spot for you.
Ekamra Haat is open all days from 10 a.m to 10 p.m. The entry is free and parking for bikes and four wheelers is accessible. In the event that you are searching for an ideal spot to spend your Sunday night, you should visit Ekamra Haat for a significant time.