Odisha is a subtropical state. That means summers can get quite hot and uncomfortable. As mercury rises up, people seem to turn to air coolers and ACs to find relief from the heat. To alleviate dehydration on the other hand, people in Odisha have taken to traditional drinks that cool the body as well as hydrate it, all the while being really delicious.
Some of these delicious drinks are 'pana's, which consist of a flavour base which can be anything from plain water to boiled rice water and flavouring agent in the form of fruit pulp.
Amba Pana
Made from raw mangoes, salt and black pepper, this refreshing summer drink is the go to option for people in the state. Ripe mangoes can also be used mixed with milk or yogurt and chilled. This drink is specially prepared for Holi or Dola Yatra when small processions of devotees move from house to house carrying Radhakrishna idols. Amba pana is then offered to them as prasad.
Bela Pana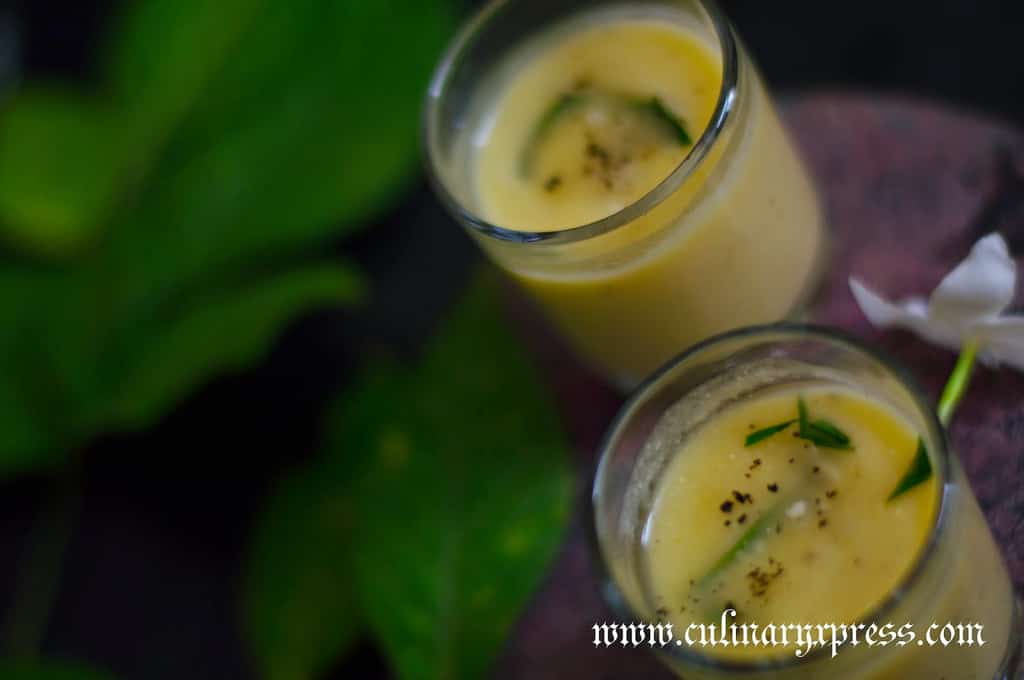 www.culinaryxpress.com
Summer brings with it many fruits, one of which is 'bela' or wood apple. Bela pulp makes for a good flavouring agent for a cool drink when mixed with chenna and black pepper. It is purported to have health benefits for people suffering from gastritis, hyperacidity or dyspepsia. Bela pana is usually drunk around Pana Sankranti or Odia New Year.
Palua Pana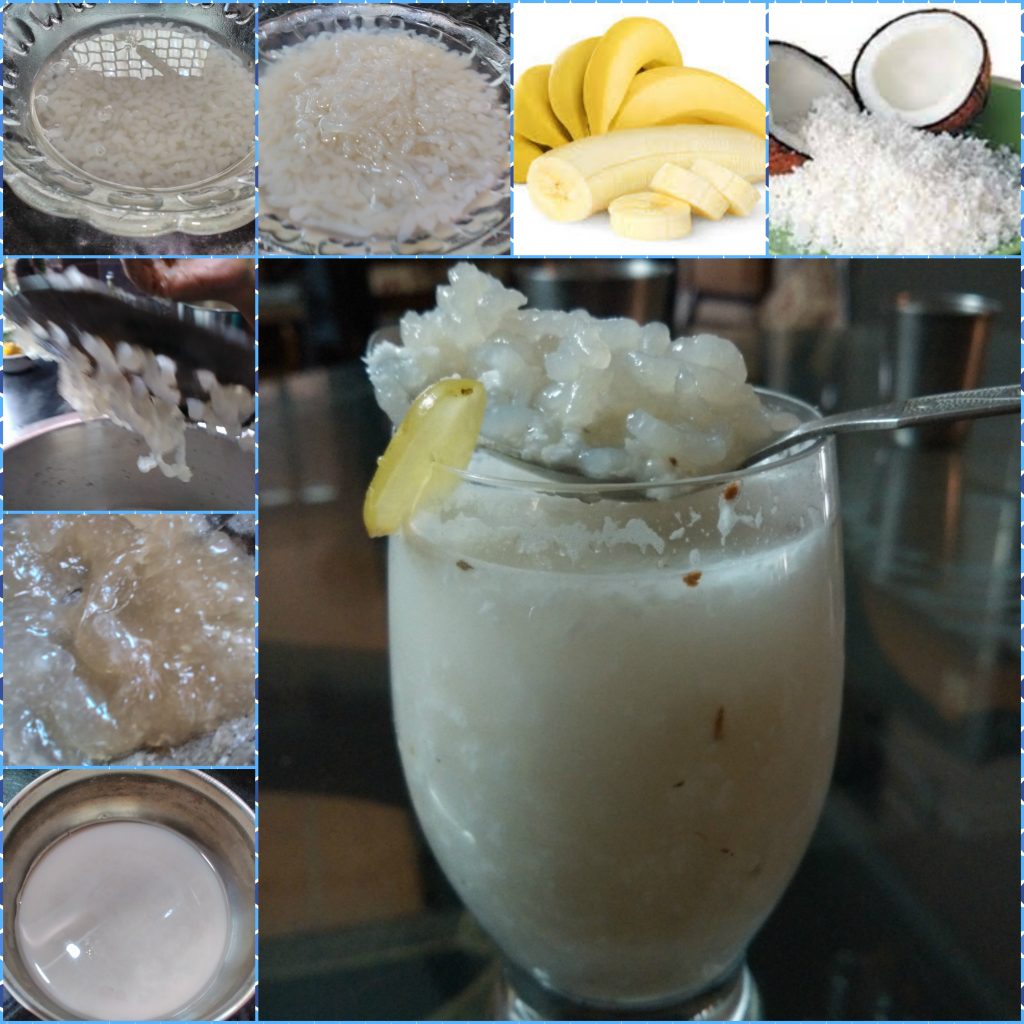 This refreshing drink from southern Odisha is made using palua (better known as arrowroot) mixed with yogurt and sugar and flavoured by cardamom. It is mostly topped with bananas or grated coconut and is said help with upset stomachs.
Odia Lassi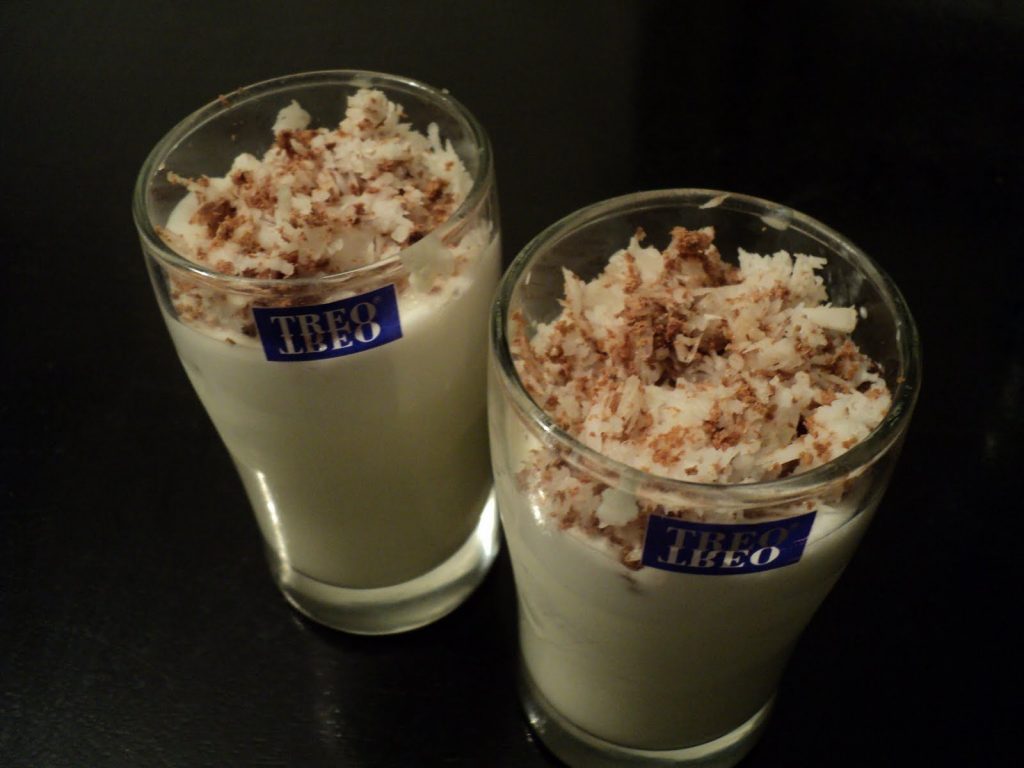 www.oriyarasoi.com
What better way to beat the heat other than a lassi. Odia lassi is a regional summer delicacy that adds on to this traditional North Indian drink by topping it with grated coconut, cashewnuts, sweetened condensed milk(rabidi) and/or cherries. This summer cold drink is available all over Odisha in roadside stalls.
Mandiya Peja
Spicing your life
Similar to Palua Pana, Mandiya Peja is regional delicacy for summer. Made using ragi/millet flour mixed with water from boiled rice, this drink is first aged covered for several days to induce a sour flavour and drunk to soothe stomachs during the heat waves that regularly hit the state.
Landa Baguli Sharbat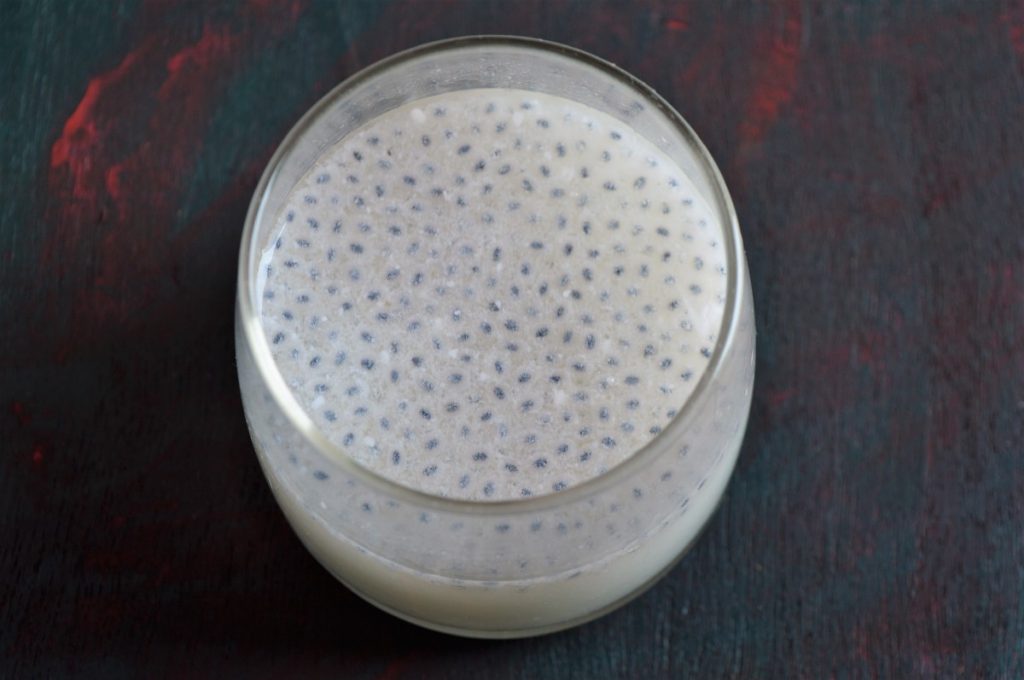 Lost Recipes of Odisha
Made using sabza seeds (locally known landa baguli) this locally made drink is purported to have health benefits. It is made by whipping together yogurt, salt, sugar and sweet basil seeds and finally diluting the resulting mix with water.
Pudina Sharbat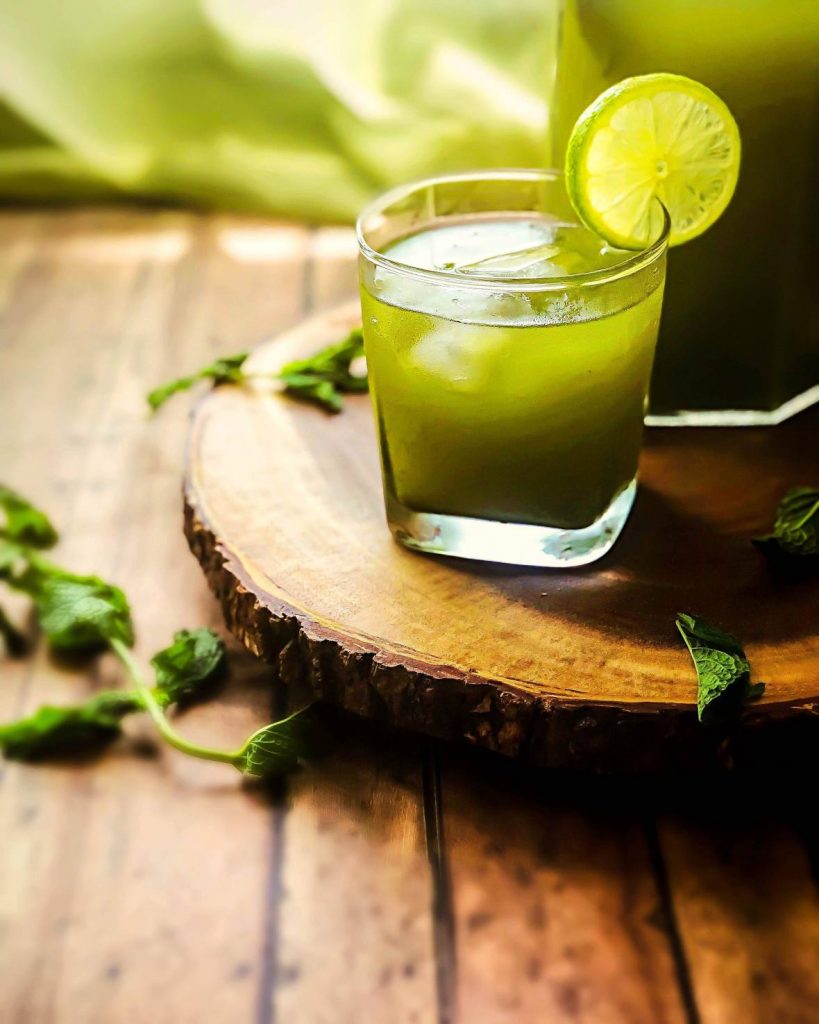 myfoodbug.com
Mint is often considered essential for any drink that requires a taste of freshness. So using mint as a foundation for a drink is the logical next step. This green drink consists of mint, ginger and green chill blended into yogurt and water and served with lime juice and ice cubes and provides an instant sense of refreshment to the drinker.
Khajuri Mishri Sharbat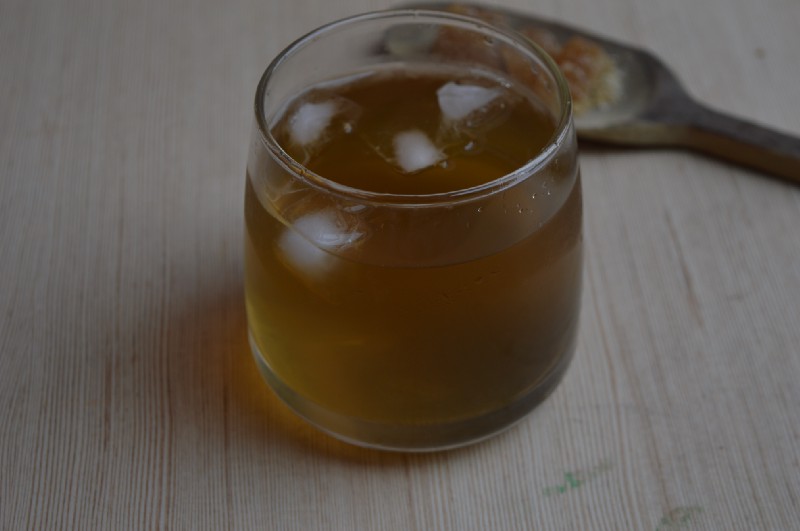 Lost Recipes of Odisha
Khajuri mishri or crystallized date palm sugar is considered a sugar substitute for diabetics and supposedly is good for blood pressure. This drink mixes khajuri mishri with lime juice to create a sweet and sour experience for the drinker. It is often topped with ice cubes and sabza seeds.
Tanka Torani
Sold around Jagannath Temple at Puri, this lip smacking drink is generally served in earthen pots. It is made by adding rice water to yogurt and topping with green chilies, curry leaves and lemon leaves and served after chilling. However, sale of tanka torani has been banned at Ananda Bazar outside Jagannath Temple since 2017.
Adhara Pana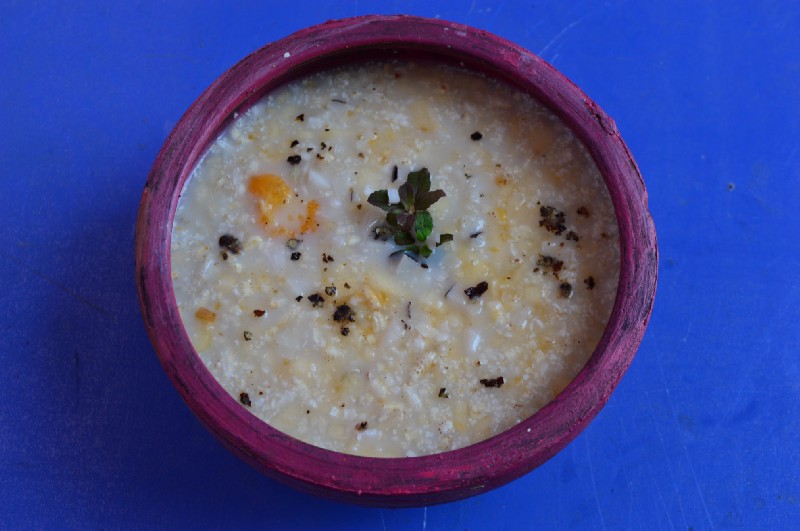 Lost Recipes of Odisha
Unlike the other drinks on the list this one is a spiced drink of milk and jaggery that is offered to the Trinity of Lord Jagannath, Balabhadra and Subhadra on the return from the Ratha Yatra in earthen pots big enough to reach their lips. The word 'adhara' here means lips. The earthenware vessel is broken up on the ratha. This drinks has a lot of spices in it like ginger, nutmeg, edible camphor, black pepper, cardamom, cloves etc. and has fruits like apples, bananas, ripe mangos and oranges in it.