While passing through Cuttack, The Silver City, one thing that would never remain unnoticed is a Dahibara stall. Although the city has a variety of attractions, the craving for the taste of Dahibara Aloodam is often high. Be it the breakfast in the morning or the snacks in the evening, Dahibara Aloodam serves the plates of Cuttackians. Because of it's authentic taste and texture, it is one of the signature street food from Cuttack.
Although Dahibara and Aloodam can be prepared at home, Cuttackians prefer to eat from the street vendors and stalls. The uniqueness of taste is only found there. A couple of Dahibaras put into a folded leaf, added hot gravy of potatoes ( Aloo Dum), garnished with seu, Dhania Leaves and chopped onions makes a deal. Plates of Dahibaras cost from 30 to 40 around various places of Cuttack. The distinguished way of making, the uniqie flavour and serving style makes the Dahibara Aloodam as an absolutely delicious street food of Cuttack. It is now-a-days in almost every city of Odisha, Dahibara Aloodum is being sold in huge.
Cuttack Dahibara and Its Uniqueness
If you ask me anything that Cuttack is famous for, I will definitely take the name of Dahibara Aloodam. In the streets of Cuttack, we get to see two types of Dahibara sellers. Vendors selling at the stalls with big vessels of Dahibara and Aloodam and some people sell on cycles as street vendors. Be it the streets of Bidanasi, CDA or the roads of Badambadi we often get to see a number of people selling Dahibara. It is considered to be one of the best businesses in Odisha.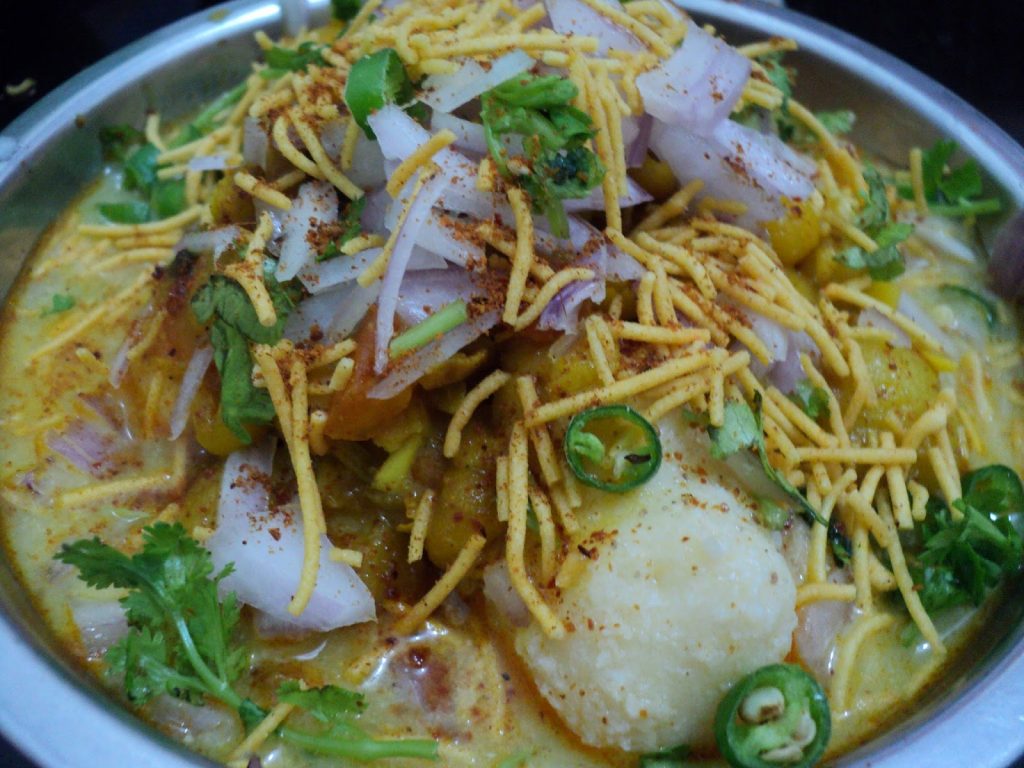 Coming to the taste, only one who have eaten can differentiate the taste of Cuttack Dahibara from others. Soft soft Baras (Vada) comes in the flavour of sour as well as sweet serves the mouth with delicacy. Normally, Baras are medium sized, varying from small to big in various places. The best part of the tasteful dish is the Aloodam. Small pieces of potatoes, nicely cooked in thick gravy, brings water in mouth. Many stalls in Cuttack are famous for the taste of their Aloodam. Addition of seu and onion increases the flavour.
Standing by the side of a Dahibara seller, eating plates of Dahibara and drinking a glass of Dahi (curd) in the end, fills you with a glimpse of satisfaction.
The Famous Dahibara Stalls in Cuttack
Not to mention, there are many Dahibara sellers in Cuttack, where the taste can be discovered. But people do have a craze for some of the following Dahibara stalls as these stalls offer finger licking tasty Dahibara Aloodam.
Raghu Dahibara, Bidanasi
Raghu Dahibara is a famous name in selling Dahibara Aloodam at Bidanasi in Cuttack. In the evening around 5 pm, if you ever pass through the Bandha Chhaka in Bidanasi, you will be delighted to see a crowd around a Dahibara seller. A number of people will be standing in the queue, a few would be eating the tasty dish. Raghu and his sons started selling Dahibara Aloodam about 20 years ago. 
There is something in Raghu's Dahibara and the more in the Aloodam that pulls customers. Aloodam's taste is something that binds your mouth for craving again and again. Raghu is a popular name among Dahibara lovers.
Trinatha Dahibara, Kanika Chhaka
One evening while passing through the roads of Kanika square, an encounter of crowd brings you to discover Trinath Sahu's Dahibara. Obviously the taste is all that matters. The selling is high. The customers wait in patience. Real taste of Dahibara and Aloodam is served on the plates. Passers often crave for the soothing taste.
Babula Dahibara, Deula Sahi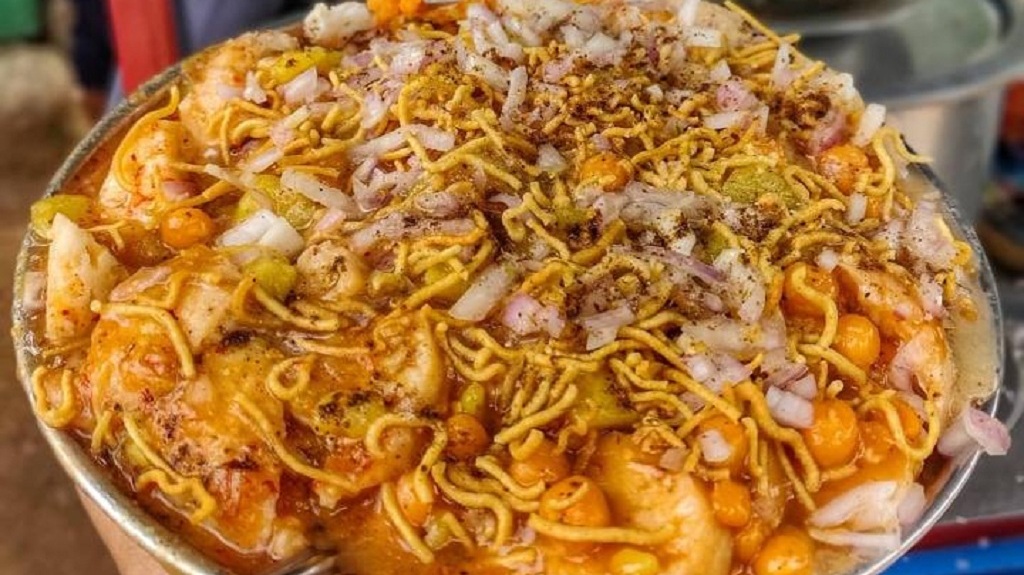 Babula Dahibara from Deula Sahi, who stands near the State Bank just before the Shelter Square is one of the sellers who has got prize for selling Dahibara. He brings big dishes full of Dahibara and Aloodam but goes with empty dishes by late in the evening. Here on sundays, the crowd becomes uncontrollable. The taste of Aloodam is what brings customers.
Others
Other street vendors sell Dahibara at different places of Cuttack. Trust me if you ever have a bite from these vendors in Cuttack, you would start praising the same over and over.
Preparations and Serving Style
Usually preparation of Dahibara takes a decision before night. Because the batter required for making Bara would have to be prepared much earlier than 6 hours. Grams and rice mixed together is soaked in water for atleast 6 hours. The same is grounded and baras are made by pouring the batter into oil. These baras are put into water and left for sometimes.
A special solution of Dahi(curd), coriander leaves, pudina leaves, black pepper and salt is prepared and the bara is put into the solution. Meanwhile the bara soaks the solution and swells, the aloodam is prepared.
The preparation of Aloodam includes preparation of the gravy. A fine paste of garlic, ginger, onion, cumin seeds, coriander seeds is fried in oil. Boiled potatoes cut into small pieces well roasted in the gravy. Water is poured to make it perfect.
The usual style of serving Dahibara and Aloodam is by mixing the two into a plate or a folded leaf, adding seu and onion. Dahi Pani ( curd and water) is preferred at the end which is a great option for good digestion.
Conclusion
It's a good idea to prepare Dahibara Aloodam at homes, especially during this lockdown. But the real craving for Dahibara ends up at a street vendor.
The Silver city of Odisha offers its different aspects to a visitor. Dahibara has a predomiinant place for the locals as well as outsiders. A truly awesome cuisine, prepared from a variety of ingredients is the recognition of Cuttack. It not only fulfils the appetite of a hungry person, but also provides income to a number of people. Also, it is easily available during morning and evening at a lower price. So it becomes one of the affordable snack for Cuttackians.
Dahibara Aloodam, combined is thus the signature street food of Cuttack.