Bhitarkanika national park which is spread across a vast area of 672 sq. kms in Odisha is blessed with a vast mangrove ecosystem. In literal terms, 'Bhitara' means interior and 'Kanika' means beautiful which implies the beauty and variance of the ecosystem.
Bhitarkanika National Park is the second largest ecosystem in India and is recognised by UNESCO as well. In the year 2006, Bhitarkanika national park was honoured with the title of having the largest saltwater crocodile 7.1m (23ft 4in) long and 2000kg male saltwater crocodile but the record was later broken in the year 2017 by Queensland national park, Australia.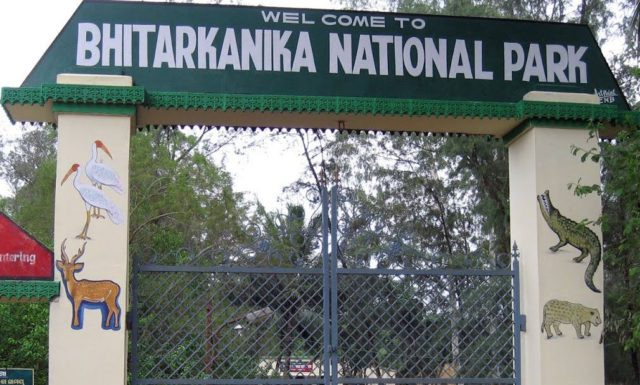 Bhitarkanika which is famous for its lush green mangroves, migrating birds and turtles, estuarine crocodiles, watercourses attract visitors from near and far off places to flock here. Nature lovers and adventure freaks have abundant food for thought and exploration. Bhitarkanika boats a unique habitat of mangrove forests that cross paths with numerous creeks and mud flats situated in close proximity with Kendrapara district hence, it is home to diverse flora and fauna.
Biodiversity
The Bhitarkanika national park, designated as a national park on September 16, 1988, is the home of leopard cat, fishing cat, jungle cat, porcupine, dolphin, saltwater crocodile including partially white crocodile, python, king cobra, hyena, wild boar, spotted deer, sambar, water monitor lizards, terrapin, seagull, bar-headed geese, Brahmani duck, pintail, white-bellied sea eagle, marine turtle, kingfisher, woodpecker, hornbill, tern, waders along with numerous indigenous and migratory birds.
Bhitarkanika national park shares its borders with the famous Gahirmath Beach and the Bhitarkanika Wildlife Sanctuary.
Considered as one of the best ecotourism destinations in Odisha, Bhitarkanika National Park offers its tourists a pristine ambience and an opportunity to watch exotic and diversified species.
While many not be aware of the fact that up until the year 1952, the Bhitarkanika mangroves came under the direct jurisdiction of the Government but later the rights were handed over to the state forest department. Legends also believe that the King of Kanika used to take tours of the jungle in lieu of hunting. The remains can be accessed till date.
Things to do
Boating: Tourists can avail boating services from Gupti or Khola. And continue with their journey along the dense mangrove vegetation in the estuarine delta. One can witness more than ninety varieties of mangroves with their pneumatophores which is needed in the time of high tide.
Opt for Wildlife and bird watching: Bhitarkanika national park is famous for being the home of saltwater crocodiles which busk in the sun in the muds. Sambar deer, dolphins like bottle-nose dolphin's, Irrawaddy dolphin, and finless porpoise dolphin, along with hawksbill, mudskippers, leopard cats, chital and leatherback and olive ridley turtles can be easily spotted. Bird watchers can have the finest time of their lives at Bhitarkanika National Park because of its high number of migratory birds like asian open bill, black ibis, cormorants, herons, and darters etc. that mostly flock here during the months of October to February.
Stargazing: Stargazing experience can be great, without any light pollution here from the pristine beaches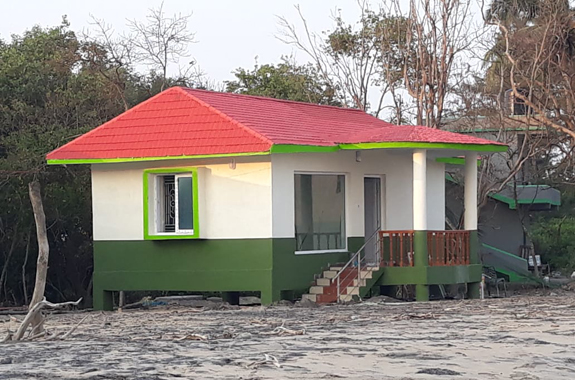 Nearest Places to Visit
Kalibhanjadiha Island: An archipelago of seven islands, this place can be reached from Khola via boats.
Gahirmatha beach: This beach entrances scientists and nature lovers as one of the world's largest known rookery of Olive Ridley sea turtle.
Batighar: This was the first lighthouse installed in the eastern coast of India with the natural beauty of the mangrove forests on both sides of the river.
Hukitola: A lesser explored island and an Ancient Port of British period with 160 years old functional lighthouse constructed with British architectural skill and a rainwater harvesting system. In addition to this, it is also the breeding place of horseshoe crabs
Best Time to Visit
Due to high temperature and humidity, the animal sighting is limited to the dawn and dusk hours during the months of March to June. Nevertheless, winters are the best time to enjoy the beauty of this place with flocks of migratory birds from Central Asia and Europe, when one can also witness the sun-busking crocodiles and deers.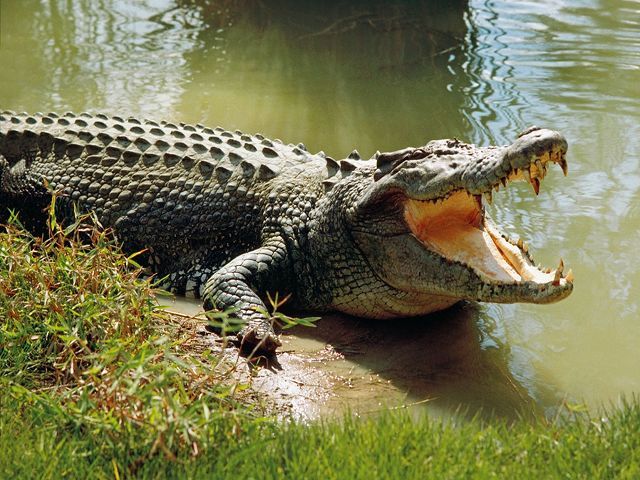 How to Reach
By Rail: The nearest rail-station is Bhadrak Junction. From there Bhitarkanika National Park is nearly 142 kms away which takes 4 hours and 50 minutes to reach by car.
By Air: The nearest airport is Bhubaneswar (Biju Patnaik International Airport) at a distance of 160 kms.
By Road: From Kolkata, Bhitarkanika national park is approximately 493 kms away and takes around 10 hours via Kharagpur-Balasore-Bhadrak. It is also well connected to major cities of the state.