The Odia film industry known as Ollywood bears a countable number of Megastars or so called Heroes; namely Uttam Mohanty, Bijay Mohanty, Mihir Das, Sidhhant Mohapatra and Sriram Panda. Well it was 80s or 90s when these Odia Film Stars captivated the Odia Movie watchers by blending them with their acting skills, humor and styles.
The current trend in Odia Movies demands style plus action plus comedy plus humor plus many more with great acting skills. Babushan Mohanty, the son of the famous Odia Film Stars couple Uttam and Aparajita has already turned the heads of Odia Film audience with his versatile skills.
The Romeo of Ollywood, the Loafer, the Idiot, the Chocolate hero, Babushan, is appreciated as the most promising star of Odia films. With his recent physique building through workout, he changed the trend of odia film industry. He is presently ruling over the Ollywood Industry as the main lead of several movies.
Early Life
Babushan Mohanty's real name is Tanmay Mohanty. He was born on 30 July 1989 to popular Odia Movie Star couples Uttam and Aparajita. His mother Aparajita (popularly known as Tiki Apa in Odia movie industry) used to be an outstanding and one in thousands actress of her time. Babushan's father Uttam Mohanty was also a prominent actor of that time.
Born to such talented actors, Babushan has an excellent charm of acting skills from his birth. Babushan Home adress is in Bhubaneswar and he has born and brought up in Bhubaneswar. He completed his schooling from DAV school Unit 8 in Bhubanswar. Later he graduated from KIIT University.
Married Life
Babushan after being established as a popular ollywood Actor married his girlfriend in 2014. Babushan got married to Trupti Satapathy on 6 July 2014. Babushan's wife Trupti was his long time girlfriend since the school time when both studied in DAV public school, unit 8, BBSR.
Babushan, The Romeo Boy of Ollywood
Babushan started his career in Odia Movies in the year 2009 with Hara Pattanaik's movie, Romeo The Lover Boy. The movie produced under Brajaraj Movies banner, based on a teenage love story earned Babushan name and fame as a new comer. The inherent acting, cute looks, expressive eyes, humorous dialogues, boldness and confidence with a glimpse of filmy attribute, Babushan was able to catch the audience with ease. Babushan's Romeo The Lover Boy turned to be a romantic plus musical hit.
Filmography
After Romeo, Babushan never looked back and received positive response from the audience with the 2010 release Prema Adhei Akhyara… against hot Odia Actress Riya. Directed by Sudhakar Basant, the Prema Adhei Akhyara… is still a all time favourite Babushan Movie.
Babushan portrayed his character excellently leaving the audience stunned and gained huge stardom. He also sung two melodious tracks of the movie, namely Megharu Tu Jhariluna… .. and Dura Akasha Ra Janha Tie… .. which are some of the most demanding songs of Babushan.
Similarly in 2010, there were other two block buster movies those hit the Odia Movie theatres, To Akhire Mu…, Sanju Au Sanjana… . To Akhire Mu was directed by S. K.  Muralidharan, and stepped Babushan two steps forward.
Babushan's Sanju Au Sanjana was another block buster which was a remake of Allu Arjun starrer Telugu movie Parugu. Directed by Ashok Pati, A heart melting love story with twists and tingles, Sanju Sanjana rocked the theatres and became as famous as the Super Star of Ollywood, Anubhav Mohanty.
Babushan's movie list includes Loafer and 143 I Love You which came in 2011. Then he did Idiot (I Do Ishq Only Tumse), Love Master, Deewana Deewani, Daha Balunga, Akhire Akhire, Lekhu Lekhu Lekhi Deli, Jie Jaha Kahu Mora Dho, Super Michhua and each of these were hugely appreciated by the movie watchers.
Babushan's Movie Charge was the highest when he demanded 10 Lakh for the movie Super Michhua under the Sarthak Movie Production.
Babushan's Bhalapae Mu Tate 100 ru 100 and Love Station are another two comedy love story movies which grossed highest collections. Babushan showcased his tinge of humor and romance against Seetal and Elina, the two beautiful and popular new comers.
"Sister Sridevi was a great challenging character from me, where I had to appear both as a male and a female. The makeup and the portraying of the nurse character was the best inning of my life", said Babushan in an interview. Directed by Ashok Pati, remade from the Tamil movie Remo, Babushan's Sister Sridevi gone a hit and rocked the theatre.
Babushan in his recent movies has been seen with all the new generation actresses, for example : against Actress Shivani Sangita in Sister Sridevi, against Divyadisha Mohanty in Sundargarh ra salman khan, against bubbly actress Sunmeera in Local Toka Love Chokha, against Bhoomika Dash in Sriman Surdas.
In the very latest Odia Movies Mr. Majnu, Babushan showcased his well maintanied body after hitting the gym for so long.
Different Flavoured Movies of Babushan
While the Odia Movie Industry is far away from experiments and is being run by adopting cheap remakes and moral less stories, Babushan moved forward and has worked in some crucial movies, not for commercial purpose but to behold the audience spell bound.
The first movie in his differently flavored list is the Prasant Nanda directed Thukul. This particular movie starring Babushan, Archita and Aparajita in the main leads depicts the story of thukul (a traditional custom of posing someone as a statue when the other person speaks thukul). Very less number of actors would have dared to act in such a movie. Although the movie was not a commercial hit, but it gained positive response from the critics. 
Another Babushan's different flavor Movie comes from the Director Sushant Mani named Chocolate
( a remake of foreign movie A Walk to Remember) which offers the audience with an indigenous love story with a sorrowful ending. Babushan's Chocolate is most probably one of a peculiar kind of movie that has ever been made in Ollywood.
Luchakali is the next, directed by Sushant Mani, came in 2012, in which Babushan portrayed the character of an Artist Tanmay Mohanty (his real name is also the same). A suspense crime thriller, including Shriya, Megha Ghosh and Samaresh as the main leads, the movie follows an excellent climax. The movie is another unique movie of Babushan.
Babushan As A Playback Singer
The star son Babushan is not only a good actor but also blessed with a melodious and soulful voice. He is a professional play back singer who has sung a number of Odia Movie Songs which are hugely appreciated by the audience. The multi talented Actor and Singer only sings the songs with excellent lyrics and uniquely composed. Babushan's song list as a playback singer includes :
Megharu tu jharilu naa… and Dura Akashara Janha tie from Prema Adhei Akhaya
Mun Romeo.. The lover boy… from Romeo The Lover Boy
Ore Sawariya… . Tu ritu te nua… from Love Station
Mana Khali Tate chahen… and Abhimanini Priya from Jabardast Premika
Hrudaya Bichara.. Khoje to sahara.. From Lekhu Lekhu lkehi deli
Tu Dhire Dhire Chal Re Samaya.. From Chocolate
Sunyata ku pachare jebe.. From Super michhua
To pain dhak dhak dil hela re… from Jie Jaha Kahu Mora Dho
Maula maula mere maula… from Daha Balunga
Dheema dheema chhatira spandana… from Idiot
Priya re priya …. From Loafer
All these songs sang by Babushan are highly melodious and soulful.
Accolades
Babushan, the chocolate hero of Ollywood has till now been awarded with 8 major awards.
Tarang Cine Award
Awarded with Best Actor for Super Michua in 2016.
2017 – Best Actor for Love Station
2018-Star performer of the year 
2017 – for the moie HERO No. 1
Odia Filmfare Awards
2016-Best Actor for Super Michua
2017-Best Actor for Love Station
2018-Best Actor for Hero No 1
Odisha State Film Awards
2011-Best Actor for Prema Adhei Akhyara
2011-Best Singer for Prema Adhei Akhyara
2013-Best Singer for Love Master
Facts about Babsuhan's Life
Even after being the son of famous star couples, it is not always easy to tackle with a career in the film industry. No doubt, he had been brought up in an environment where his mother and father were two veteran artiste of the time, but still he had to work hard. He did and gained name and fame of his own. Both the audience and the cine critics appreciated the enthusiasm and determination of a 19 year old boy who went shirtless for the movie Romeo.
Aparajita has blessed his son with expressive eyes, Uttam has his acting skills backed with him, and the innovative humor of Babushan made him a star overnight.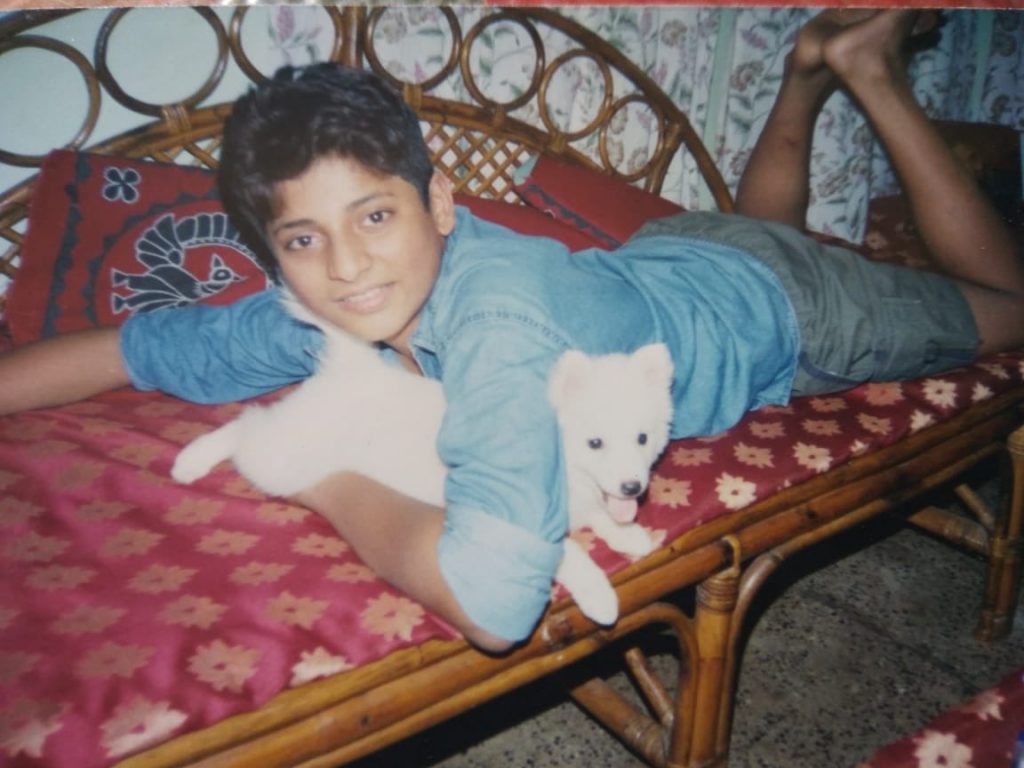 Then he never looked back but moved seriously forward claiming hit after hit. Sanju aau Sanjana movie pulled thousands of movie enthusiasts inside the cinema hall. People started comparing Babhshan with Anubhav and later Babushan also proved this with his great achievements.
Even after becoming a top actor in the Ollywood Industry, Babushan showcased his simplicity and married to his girlfriend keeping his promise. He is never heard of harassing any actress, neither creating any problem for others on the shooting set.
A major set back in his career was when Babushan gained much weight and looked a bit obsessed like in the movie Deewana Deewani. The audience got a bit upsrt at that time.
But it was Babushan's strong determination which got him back his perfect figure and again he could impress all with his charm. You must not be aware of the fact that Babushan lost a weight of 25 kg for the movie Sister Sridevi. This is called true spirit. This is called real stardom.