"Udi udi udi… Jaa re Udii.. E mora gudi.. Khaa na khaa na tu kaani.. E mora lachaka maani.. " and "Jaa re vaasi vaasi jaa, nauka mora bhasi jaa" the popular Odia Songs are still able to freshen the minds and memories of the Odia music lovers. The creator of these awesome songs, was not only a play back singer, but also was a composer, writer, lyricist, musician and an actor.
The very versatile, the legendary music composer of Odisha Akshaya Mohanty popularly known as Khoka Bhai to the people of Odisha was a true legend of Music who strengthened the foundation of Odia music industry. Even after his death, the Odia music lovers and Odisha music industry has never failed to remember his greatness and his generosity towards the music industry in Odisha.
Akshaya's Early Life
A Cuttack native, every Odia's favourite music director Khoka Bhai, formally known as Akshaya Kumar Mohanty was born on 12 October in 1936 in Bankimundai , Kendrapara, which was then a part of Orissa Province in British India.
Akshaya Mohanty's parents were Bichitrananda Mohanty and Subarna Manjari Mohanty.
He studied in some of the prominent institutes of Odisha like Stewart Science College, Ravenshaw College and Madhusudan Law College.
Akshaya Mohanty held the hand of Prabina Mohanty in 1967. He has two sons and two daughters. Chitrabhanu Mohanty, one of his son performs as a stage singer.
Initiating His Career
It was 50s when Akshaya Mohanty recorded his first song. The song was Galahad Bhai Dharichhi Sura Re. As a playback singer he sung Gori Gori Gori in 1959 for the Odia movie Maa. The uniqueness in his singing was he always sang from heart. He created his own style of singing. In his music career, he has sung songs in 129 Odia films.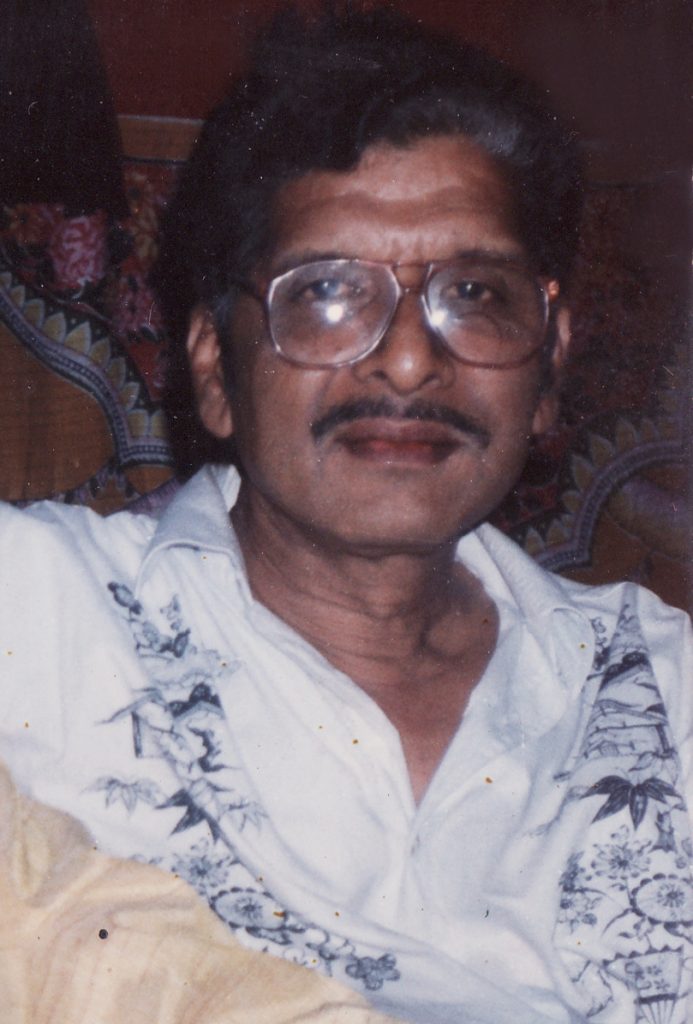 It was 1965, when he scored music for the movie Malajanha, directed by Odia filmmaker, Nitai Palit. Akshaya Mohanty's Rakata Talamala from Malajanha went on to top the juke box at that time. In total, he composed music for 75 movies. The best part about Akshaya Mohanty's music was he always experimented with themes, words and in recording and producing special sound effects. He was probably the first ever music director in Odia Music Industry who composed modern music such as ballads in Odia. His ballads were based on popular legends, such as Kanchi Abhijana, Randipua Ananta, and Konaraka Gatha.
Patent Medicine, a drama by Akshaya Mohanty went on to win the best radio drama award from All India Radio.
Akshaya was not only a music composer but also a lyricist, singer and actor. As an actor he showcased his talents in three movies.
Apart from this he has also penned a few Odia novels, Odia short stories, poems etc.
Famous writer and novelist of Odisha, Devdas Chhotray writes, "Me and Khoka Bhai were like brothers. We roamed around the streets of Cuttack, till mid night. Kishu Bhai Pana shop was our Khatti place. "
Khoka Bhai had also co-directed a Odia movie and has also acted in three movies.
Music Composer Akshaya Mohanty
With an innovative mindset, Akshaya Mohanty has gifted the Odia Music industry with several melodious tracks. Even today, his songs are sung with great love and enthusiasm. Some of his comopsed movies include :
Mala Janha, Kie Kahara, Sansar, Jajabara, Naga Phasa, Taapoi, Jhili Mili, Nijhum Ratira Sathi, Shree Jagannath, Kie Jite Kie Hare, Ashanta Graha, Mahasati Sabitree, Swapna Sagar, Danda Balunga, Jai Phula, Jaga Hatare Pagha, Sankha Sindura, Mamata Mage Moola ,Nala Damayanti, Baje Bainshi Nache Ghungura.. etc..
His last movie as a composer was Jay Jagannath which was his obligations towards Lord Jagannath. The movie as well as its music gained tremendous popularity globally.
Music and Sarcasm : Akshaya's Formula
Akshaya would always love to turn a song into a dramatic story chatting sarcasm and humor. On one hand his magical compositions awakes a romantic feel, on the other hand when it comes to tickling the funny bones humorously, he penned songs like Bagichara Naa Tinikonia, Premika ra Badi Ade Baidanka, Jie Bhulijae Se Premika Jie Bhulena se premika ra bhauni and many more. 
The conservative Odia Music industry jumped to the next level of excitement with Akshaya. His talents, far-sightedness and humour created a flow of melody in Odisha in the 60s.
Akshaya – The Thought beyond Thinking
He was a dreamer and achiever. He was always curious to create something new. His passion gripped his proffession with strong bonds.
An unorthodox style differentiates him from the rest. Not only his songs sound different but also his view of life, the way of living, there was in every act of him, a charm.
As simple as his thoughts, he was a man of simplicity. Thinking uniquely and implementing something that would the heart of his audience raised him as a legend.
The regard of Father of modern Odia music goes to Akshaya for his outstanding contributions. Listening to his songs, one can feel easy, relaxed and even happier. He worked as an inspiration. He became an icon of his time being an inspiration for the youth.
Akshaya – The Immortal
As his name implies, he is indeed Akshaya(imperishable). The date of his demise 27 November 2002 is still alive in the hearts of every citizen of Odisha.
As a tribute, his body underwent a peripherial visit of the entire Cuttack city on the same date, followed by a number of grief captured fans. It's said that legends never die. Akhaya proved this.
He not only lived life but also enjoyed every moment of life. Leading a simple, ordinary life style keeping higher order thoughts in mind shows the behaviours of a real man. The Odia music Industry would ever hail the name Akshaya as long as exists music.